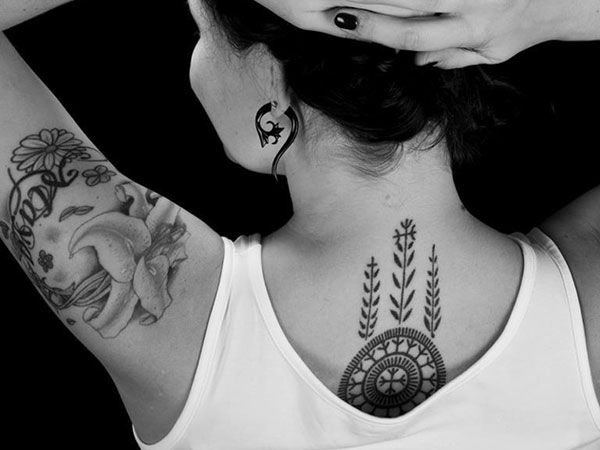 They may be rather simplistic, however, fern tattoos are often used to symbolize very complex things, such as individual magic, spiritual powers, and invisible layers of protection. Knowing this, it should come as no surprise as to why these beautiful flowers are mainly attained in tattoo form by those connected to nature, and by those with spiritual upbringings.
Considering the fact that they are literally (and figuratively) older than dinosaurs, ferns' importance does not go unnoticed. In fact, many well-known tribes even consider ferns to be ancient gems, and treat them with incredible delicacy. Their meaningful history and extreme significant is not only why they are so well known, but also why so many individuals choose to have them tattooed on their body forever. Fortunately, fern tattoos are not just obtained by women, but by men too. Therefore, no matter who you are, you too can get some great ideas from the list below.
1. Forearm Fern Tattoos
Proven by the picture below, even when they are slightly different sized on each arm, they still look spectacular.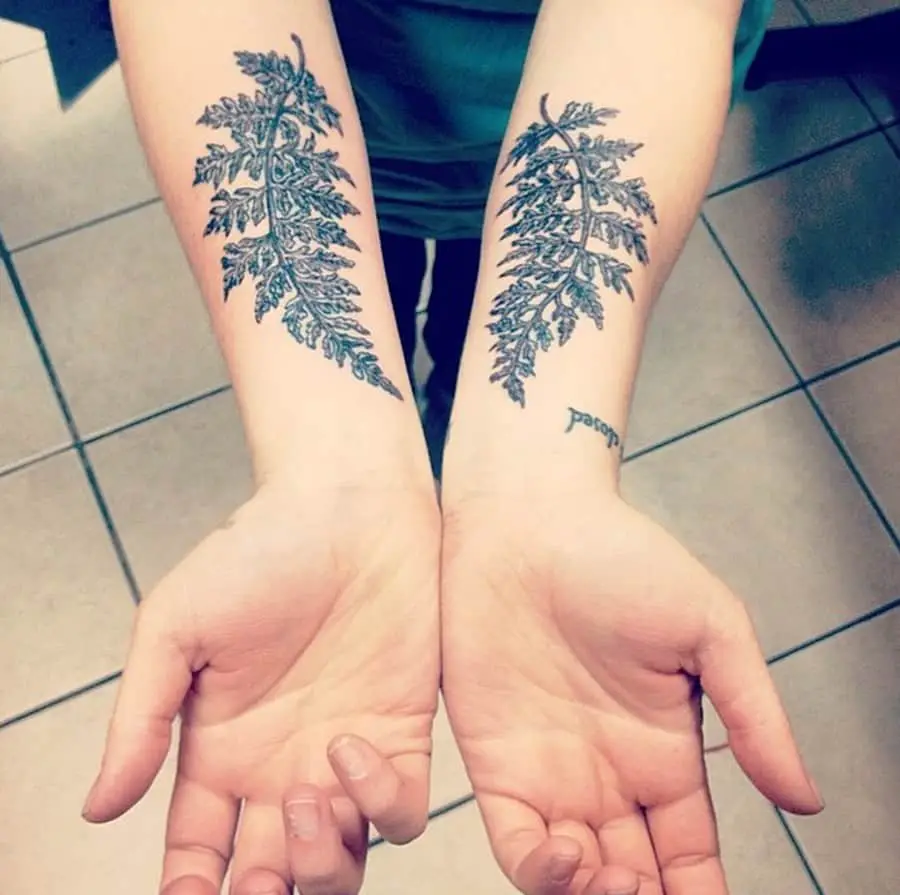 2. This Very Well Colored, Realistic Fern Back Tattoo
If you were to hold a similar sized green fern up next to it, do you think you could truly tell the difference?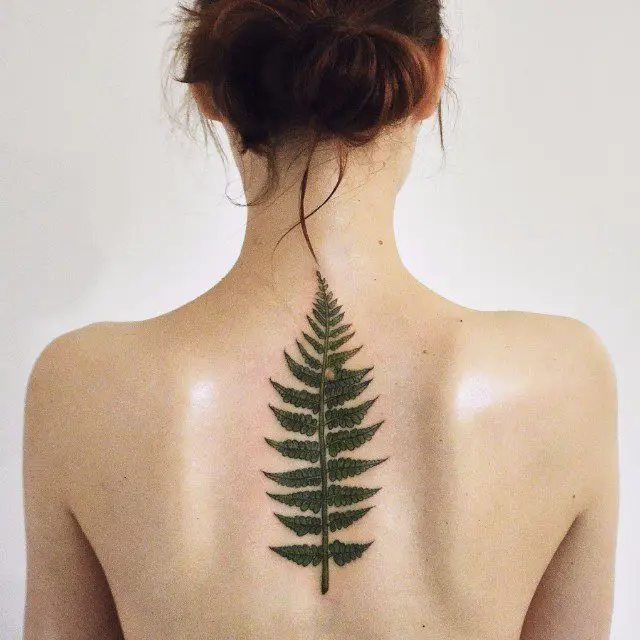 3. A Geometric Fern Tattoo
Geometric fern tattoos are also a great choice, and (as seen below) no color is needed in order for them to look great.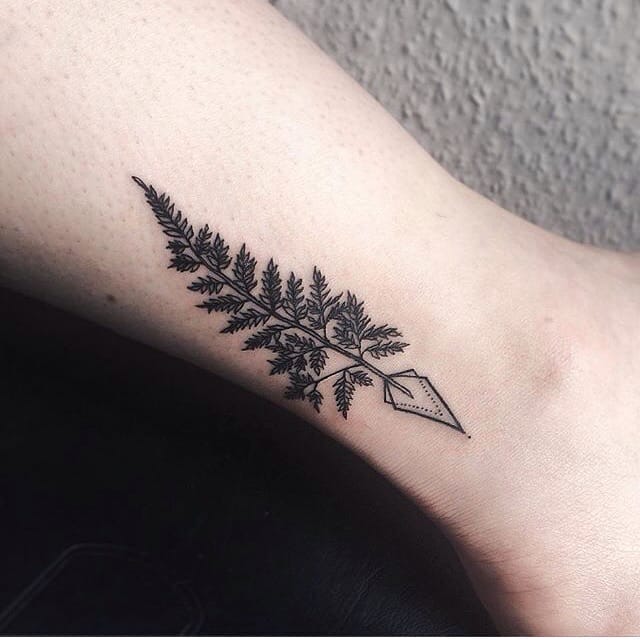 4. This Nice Fern Back Tattoo With Some Additional Imagery
One of the other benefits of fern tattoo designs, is that they can be incorporated into almost any style, and alongside almost any other image. As seen here, you can even subtly and sneakily add a fern leaf design into an already established tattoo.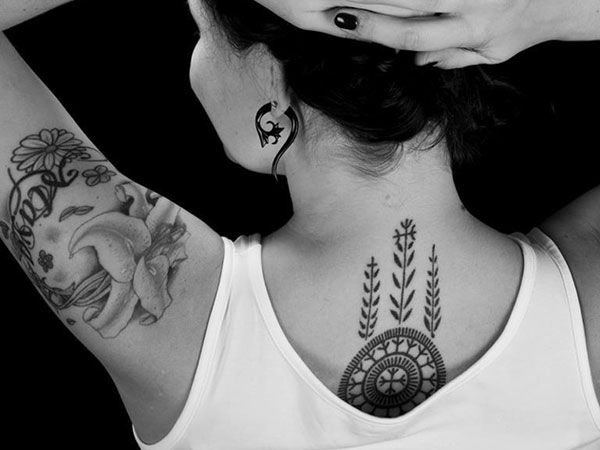 5. Celtic Fern Foot Tattoo
Celtic fern foot tattoos are great for the Irish, and also for those looking to easily hide their tattoo when necessary.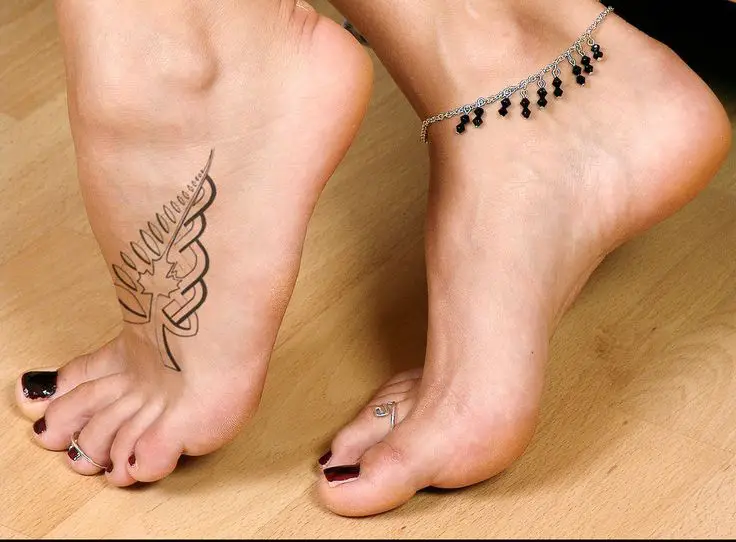 6. A Very Originally Placed and Colored Fern Tattoo
As seen here, the overall simplicity of their design is so subtle, that they can easily be customized into a very original piece, unique to each person.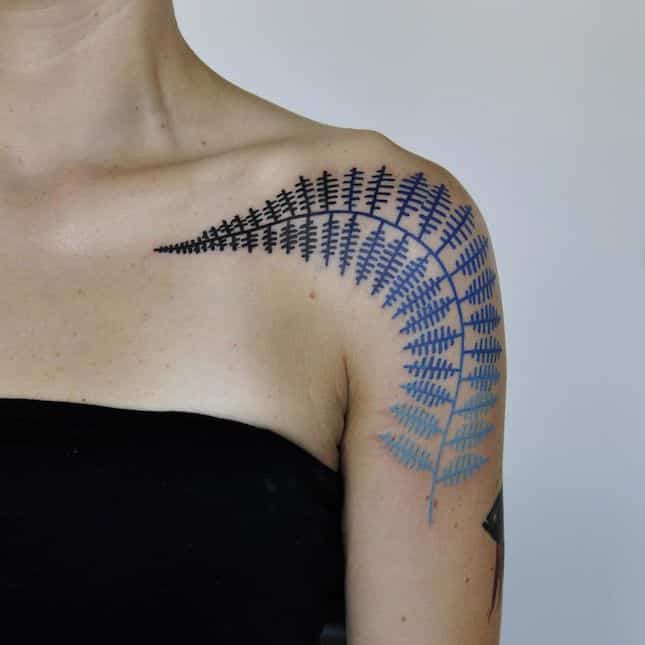 7. A Nice Glass Bottle and Fern Tattoo Design
Though it looks great and is certainly original, this design is very uncommon. In fact, fern tattoos are almost never found in glass bottles.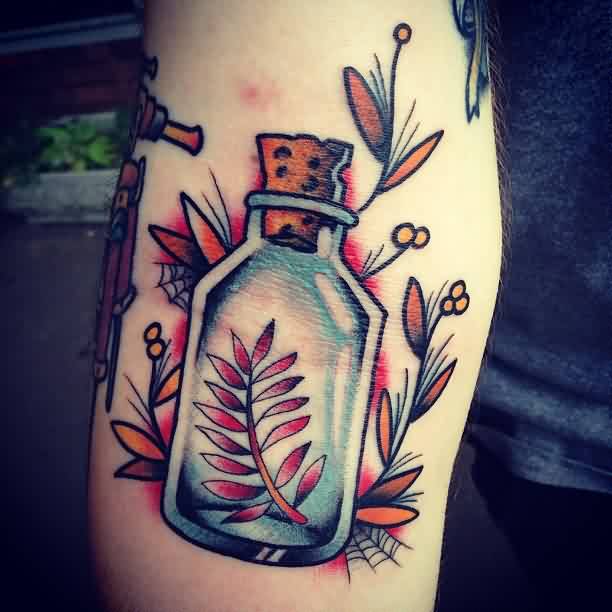 8. This Neat Fern Wrist Tattoo
A great choice for those nervous about getting their first tattoo. This specific design is rather small, it won't take too much time, and best of all, it looks great.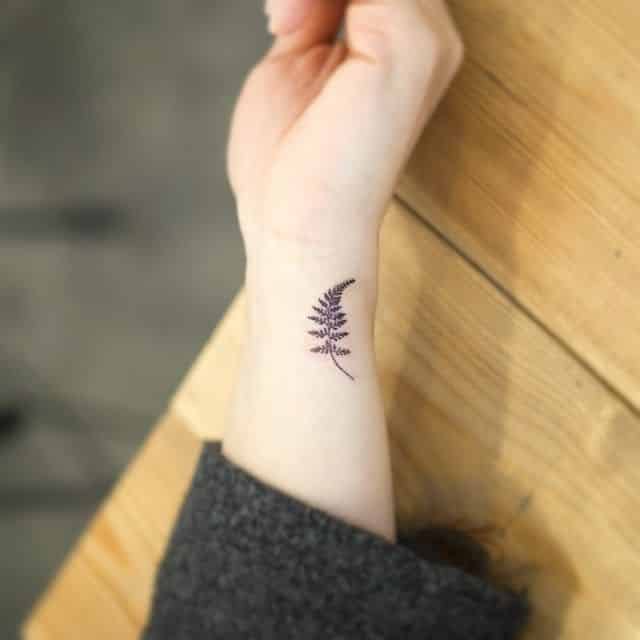 9. Another Great Fern Forearm Tattoo
A very common placement choice for fern tattoos. The font on this one is also somewhat different than most, giving it a nice touch of uniqueness.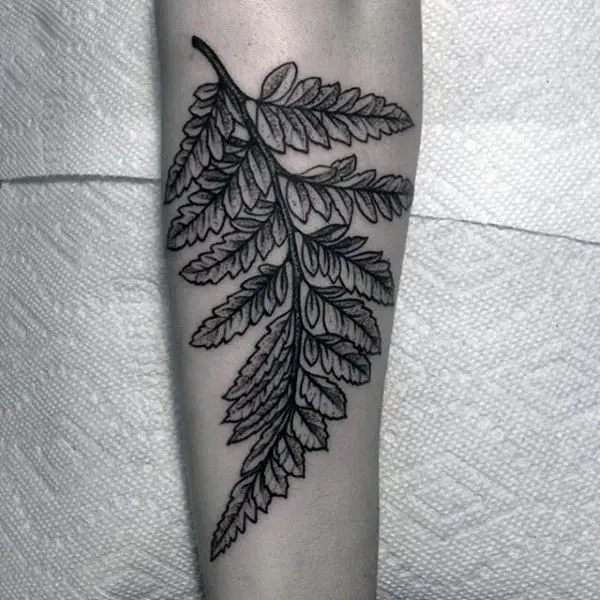 10. Some Realistically Sized Forest Fern Leaf Tattoos
Believe it or not, some fern leafs can actually grow to be this size.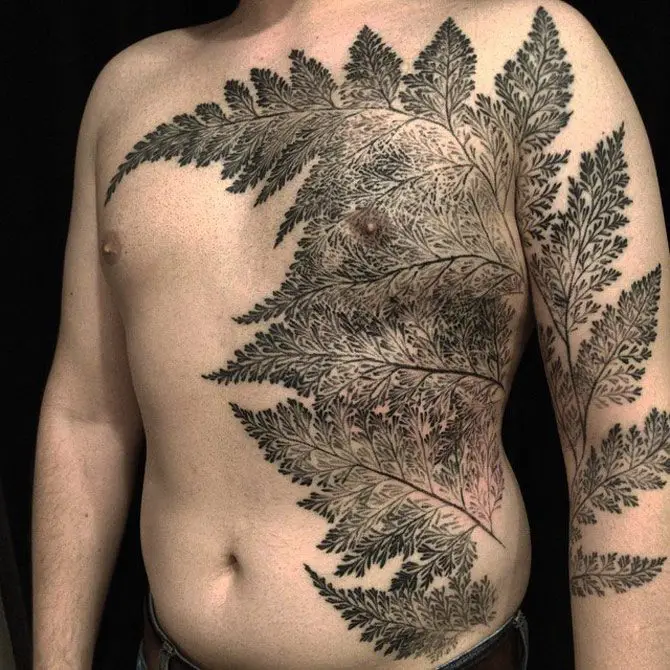 11. This White Ink Fern Leaf Tattoo
It is rather difficult to see it from a distance, however, it does look great up close. Some tattoo shops don't use white ink, however, if you can find one that does, you will certainly be happy. White ink tattoos are also easy to hide, and great for those with serious jobs, or parents who hate tattoos.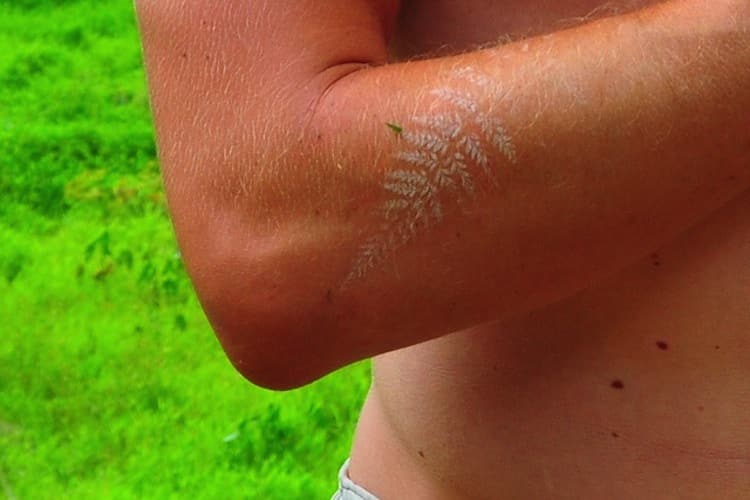 12. A Black and White Fern Leaf, Alongside Other Flowers
Another very original idea, and great way to incorporate the fern design.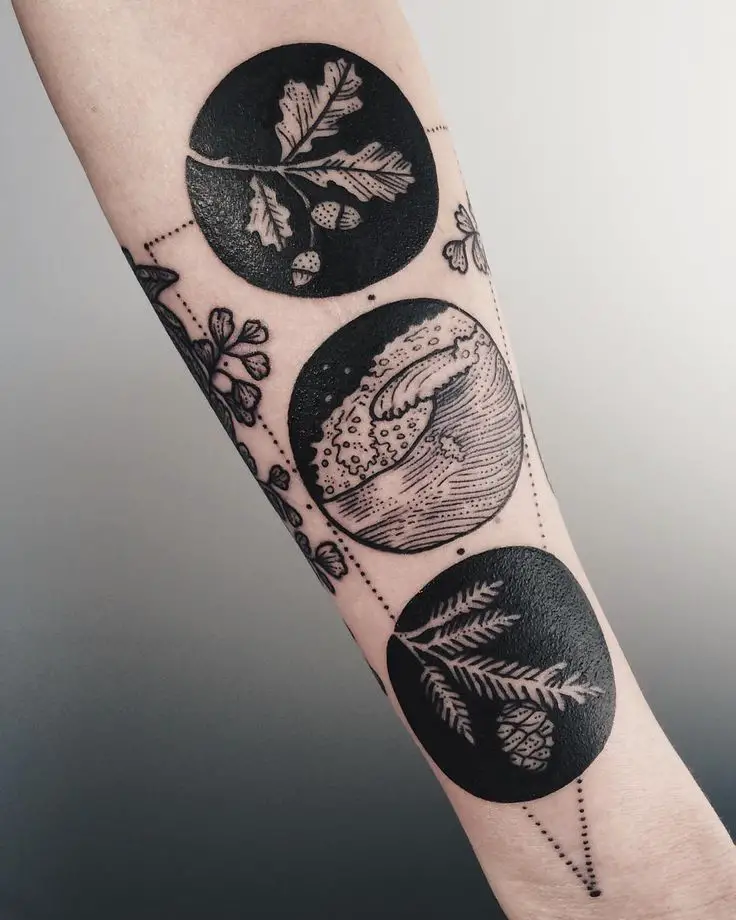 13. An Upper Arm Silver Fern Tattoo
Though it may appear to be green, it is considered a silver fern.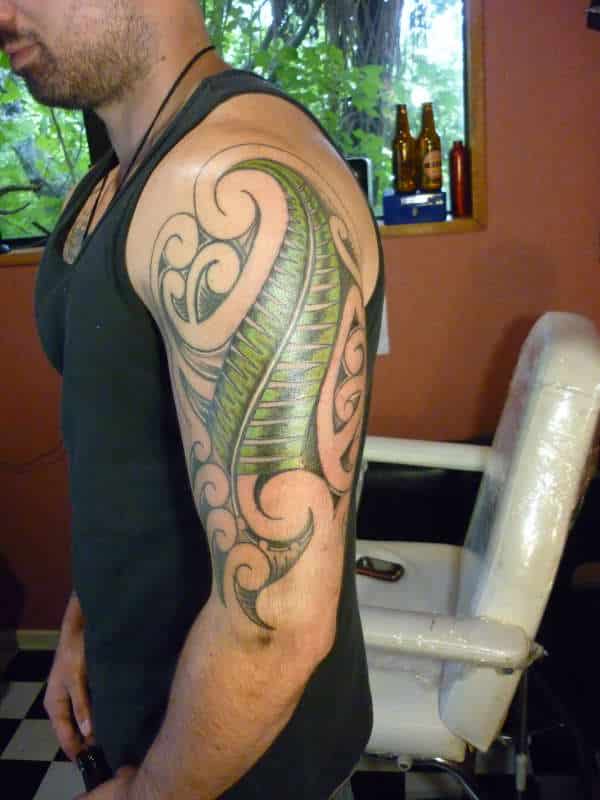 14. A Full Rib Cage Tribal Fern Tattoo
Done in a tribal style, on very well placed.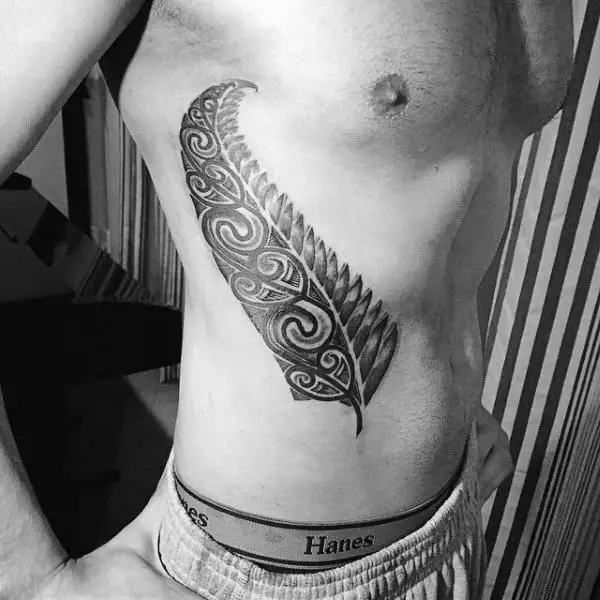 15. A Negative Space, White Ink Fern Tattoo
Another great way to have your fern done in white.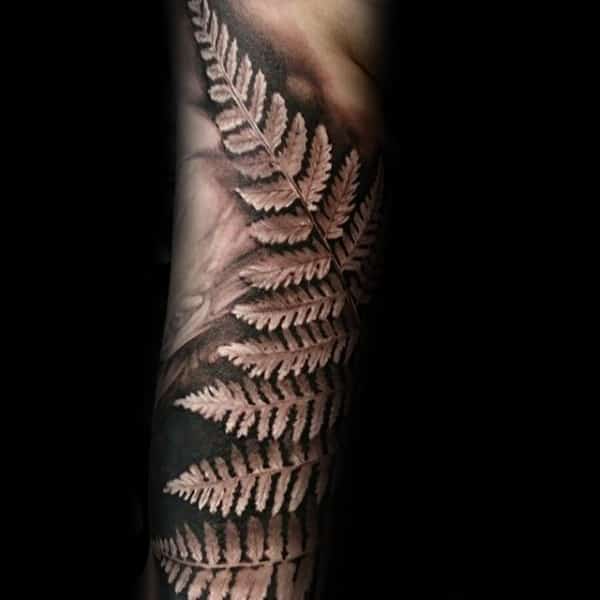 Conclusion
Bringing significance to the world in many ways, ferns are certainly a great tattoo choice. And whether you are connected with nature yourself, considered by many to be spiritual, or just looking for an invisible, yet permanent layer of protection, the designs above should give you an abundance of ideas to choose from.