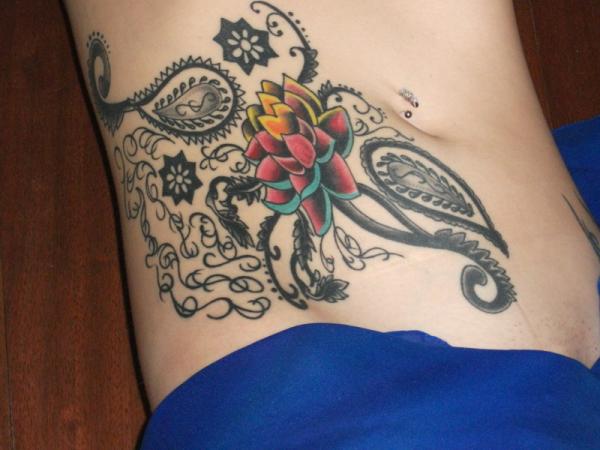 Placement of tattoos is not a limitation for tattoo lovers, but women prefer locations where the tattoo looks sexy, and stomach is a much admired by them. Women prefer stomach tattoos because it is attractive and a unique design makes it graceful and stylish. If you are planning to get your stomach inked, and looking for the best designs, you will surely be happy to see the list of 25 stomach tattoos for women.
Women give preference to stomach tattoos because, you can show off with it when you want to flash your flirty side and it is really easy to hide it. With a low waists or short tops, you can perfectly display your tattoo. If you have stretch marks in the area, getting a tattoo over them can help boost your confidence.
So, have a look at the image gallery of cool stomach tattoos for women below.
These designs are utterly attractive, beautiful and charming. You will definitely get charming ideas from the image gallery below. So, check out the creative and attractive pictures of 25 stomach tattoos for women and enjoy.
If you like this article, you might be interested in some of our other articles on Celtic Tattoos For Women, Cross Tattoos For Women, Sacred Heart Tattoos and Butterfly Tattoos
Lotus Tattoo
Beautiful lotus flower inked right in the middle of a black tribal design.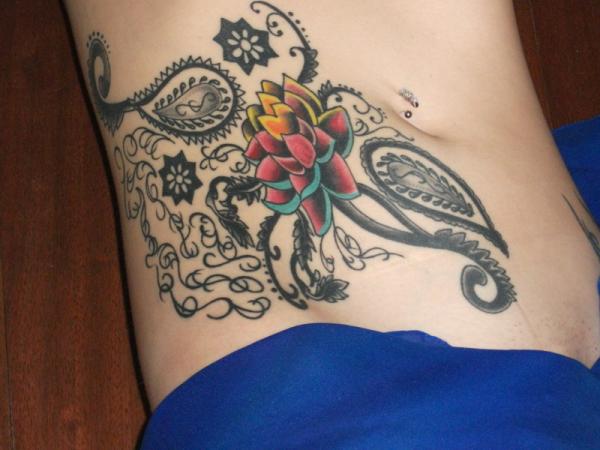 Lotus Tattoo
Tribal Belly Tattoo
Bold tribal pattern drawn in pure black ink right below the navel.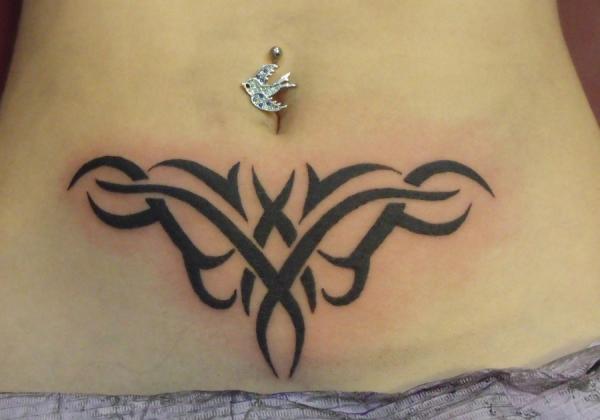 Shooting Stars On Belly
Three colorful shooting stars with black background showing the movement.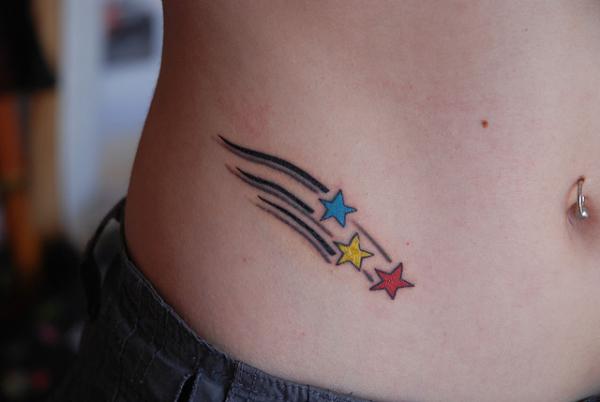 Neuron Tattoo On Belly
A neuron tattoo for an electrifying and excitable girl.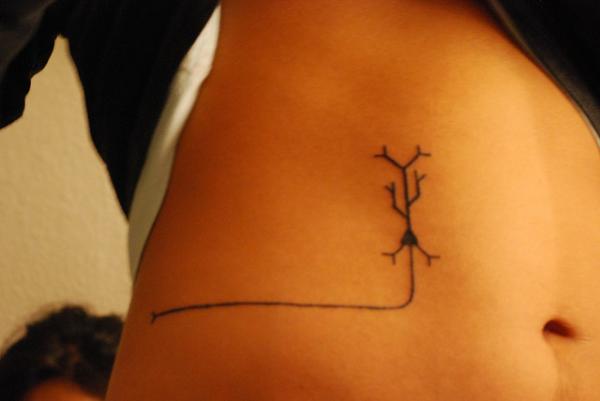 Lovely Curving Black Tribal Stomach Tattoo
Elegant tribal vine with pretty swirls and curves making a tasteful style statement.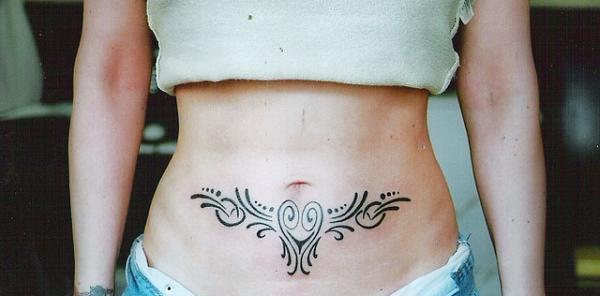 Lovely Curving Black Tribal Stomach Tattoo
Butterflies On Tattoo
A colorful, glittery butterfly family with two flowerets on belly.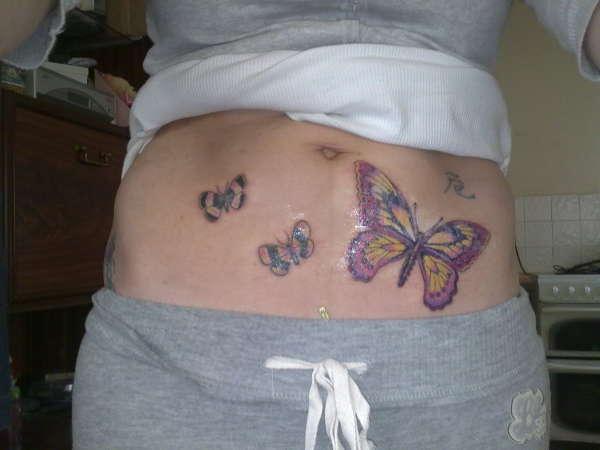 Butterflies On Tattoo
Flowers All Over Belly
Quite a treat to look at, it's an awesome floral piece for lower belly.

Feather On Belly
A tender bird feather in soft nude color shade for a chic appeal.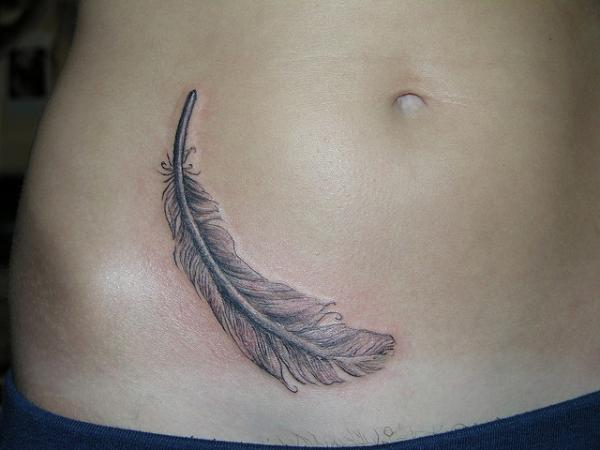 Roses Cover Up
Amazing and colorful shaded roses with bold stars made to give a sexy look to the belly.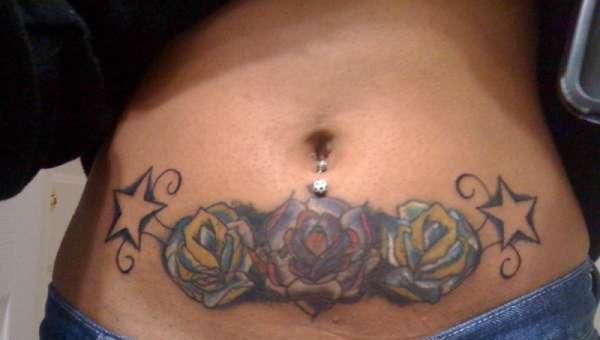 Traditional Stomach Tattoo
Fire, waves, anchor and swallows, this tattoo has all the elements to make it a perfect delight to look at.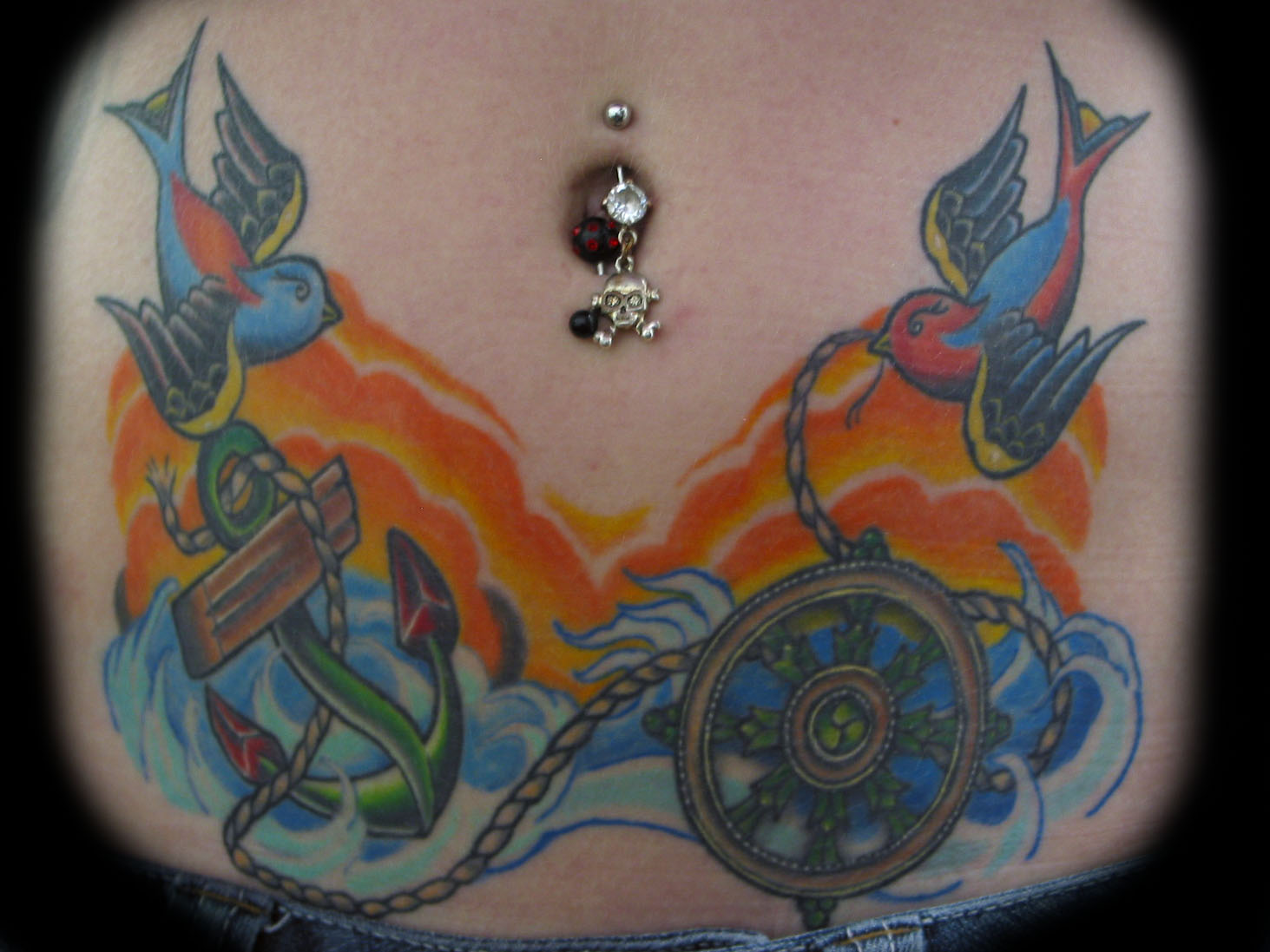 Around The Navel Tattoo
Colorful ring with flowers and butterfly, inked around the navel giving a chic look to the wearer.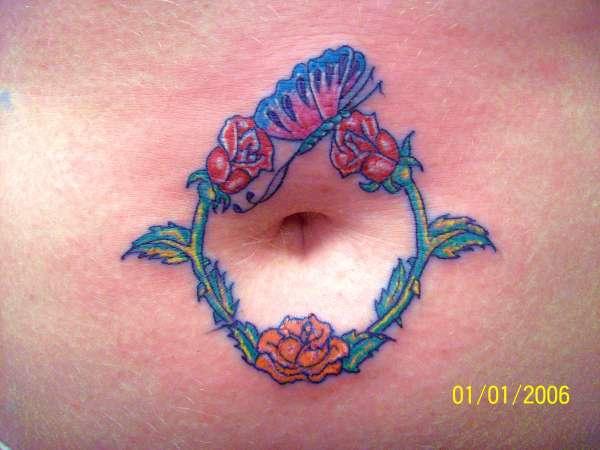 Flying Bird Belly Tattoo
Orange and blue bird inked on the stomach with a trail of bold stars on the end.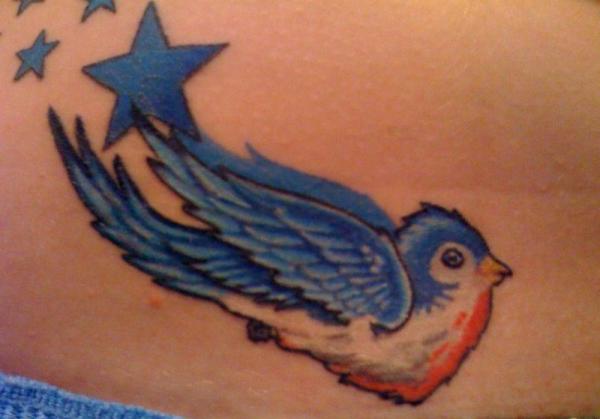 Devil Heart Belly Tattoo
A devil heart inked with bat wings and colorful clouds on the belly.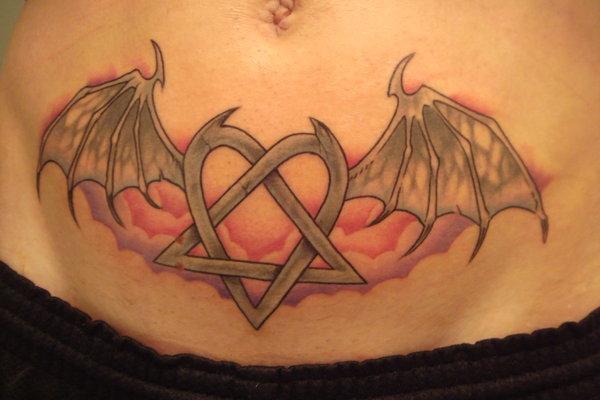 Tibetian Belly Tattoo
Pink and yellow flower drawn on the lower belly with Tibetan text written on the top.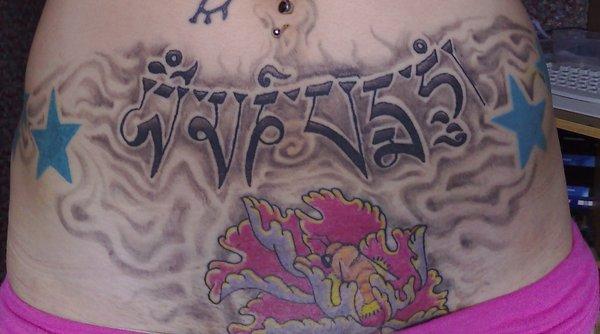 Script On Belly
Amazing lines written in a beautiful font on the lower stomach.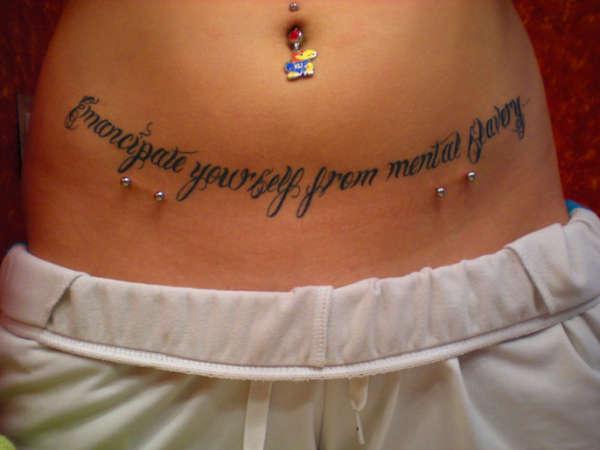 Butterfly With Stars
Shaded butterfly drawn on the lower belly with stars around it.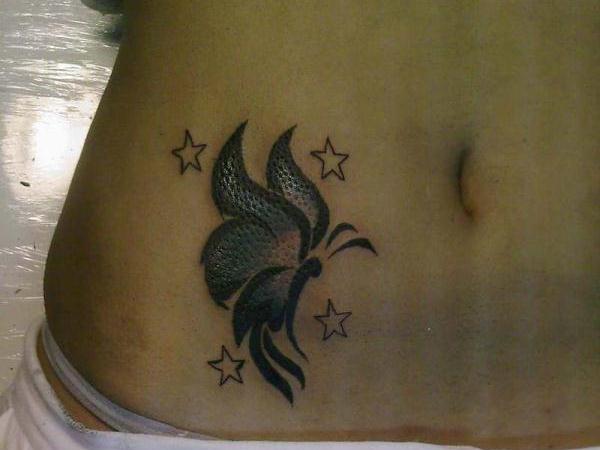 Skull Apple
Deadly apple with skull face and cross bones below it.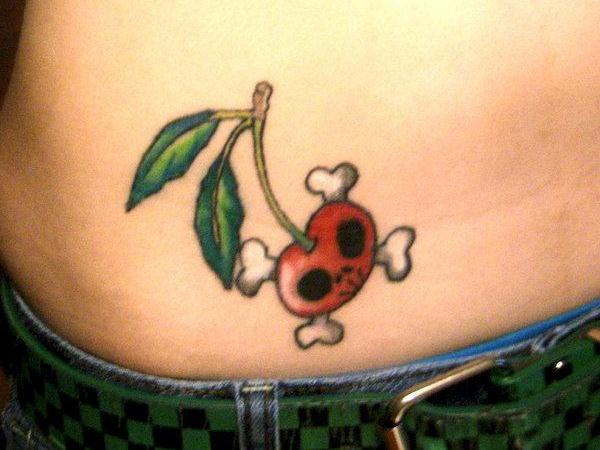 Belly Heart
Superb heart with tribal wings like pattern on the sides.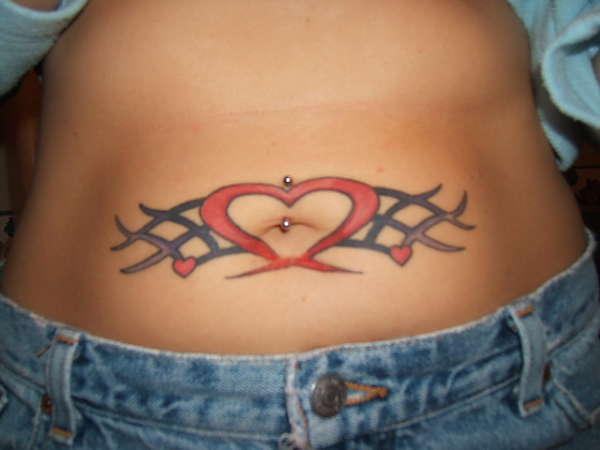 T Virus Tattoo
A geek's idea of a tattoo, it has a T virus in blue and its antidote in green.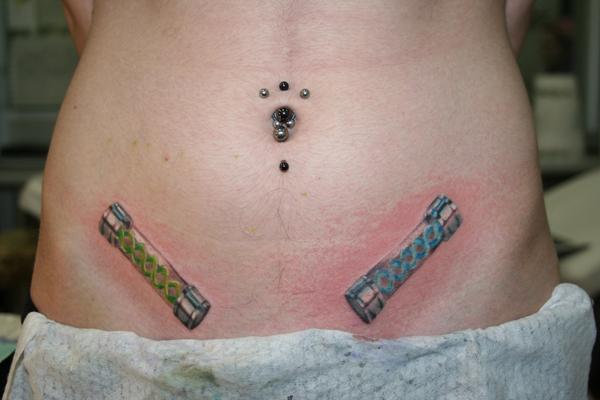 T Virus Tattoo
Morning Tattoo
Beautiful script piece, a tribal pattern and lovely swallow birds.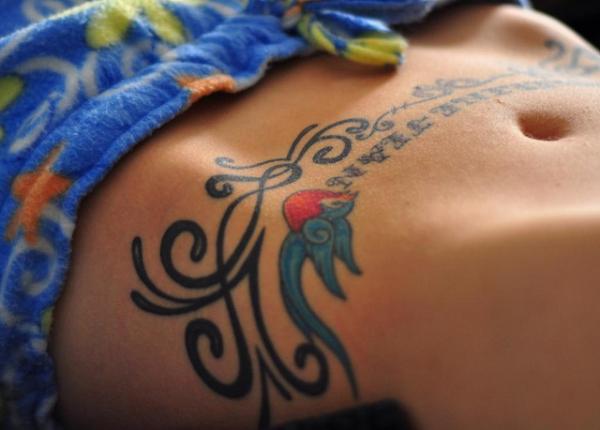 Never Loose Hope
A big solitaire with wings and a quote that says, "Never Lose Hope".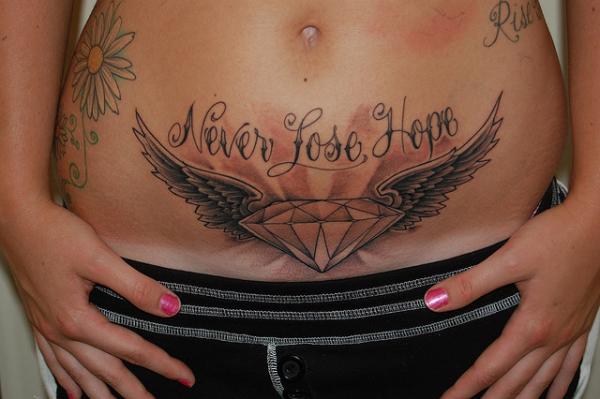 Moogle Tattoos
Cute Moogles from Final Fantasy series on belly.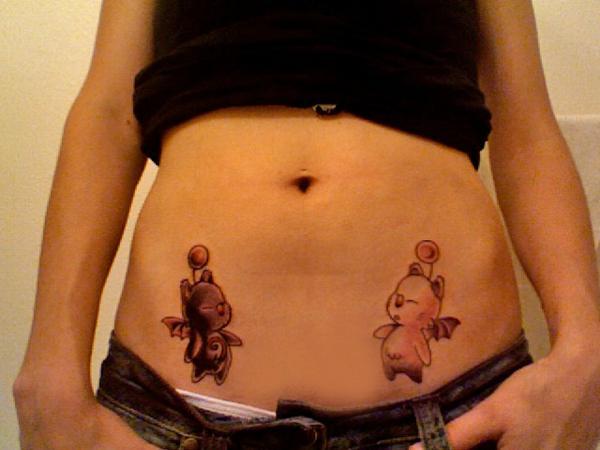 Moogle Tattoos
Music Notes On Belly
Beautiful heart design with swirls and twirls for a perfect feminine look.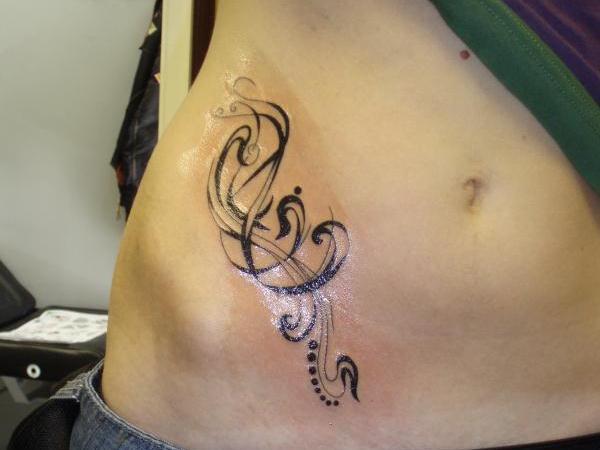 Birds Tattoo
Two little black eagles, one on each side of lower belly.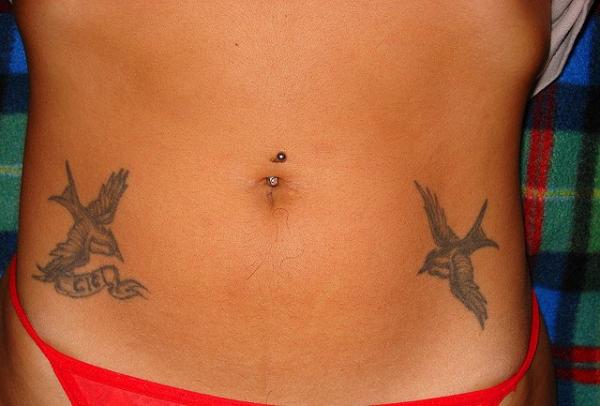 Hearts On Belly
Gorgeous heart design that includes soft red and blue shades and a nice tribal pattern.