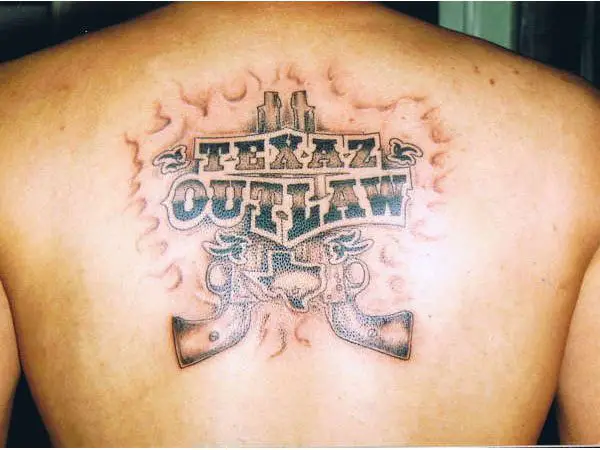 The art of tattoo making and the practice of tattoo wearing have been in existence since ages and were a part and parcel of almost all civilizations across the world. However, when it became a part of popular culture and acquired a fashionable hue, people were of the view that tattoos are worn by only those who have a rebellious streak and defy the norms. This is not true entirely but to an extent of course. It is a known fact that many parents frown when their wards want to get a tattoo and at times, there are tussles also involved.
The outlaw tattoos are all about rebellion and going against the tide.
They have both, a negative and positive connotation. The positive side is evident when they claim and exhort others to go beyond the stereotypes and set up new norms. This is inspirational and motivating too. The negative or badass effect of the tattoos is on display when images showing criminals or pistols or skulls or blood are carved as tattoo designs. Here are 20 outlaw tattoos with both the themes in exciting and adventurous designs. Take a look and get together with the outlaws in a special way.
Blazing
This tattoo on the back with two pistols and "Texas outlaw" carved in fancy style has a badass look.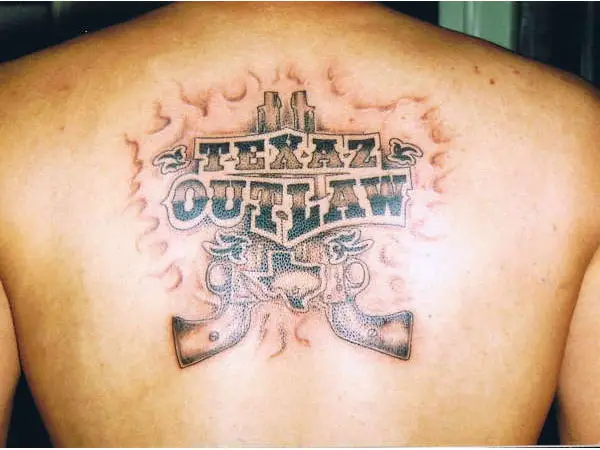 Unique Piece
This woman with flowers in her hair and wide toothy smile carved below the outlaw lettering looks cool.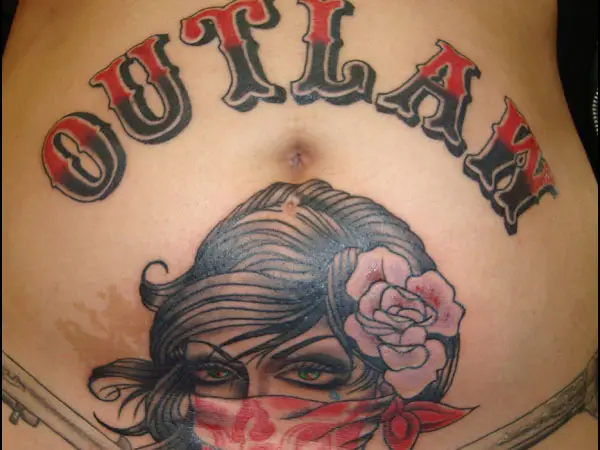 Rough And Tough
The robust bikers, in their dashing outfits, riding in style, are on a dangerous mission.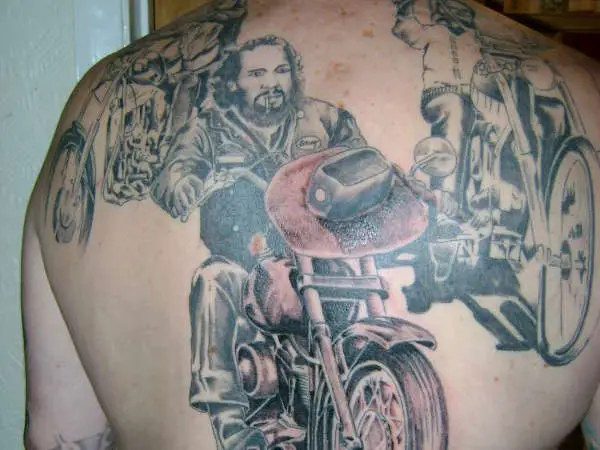 Outlaw Star
The red star with orange outlines and a black dragon curled over it create fear and awe.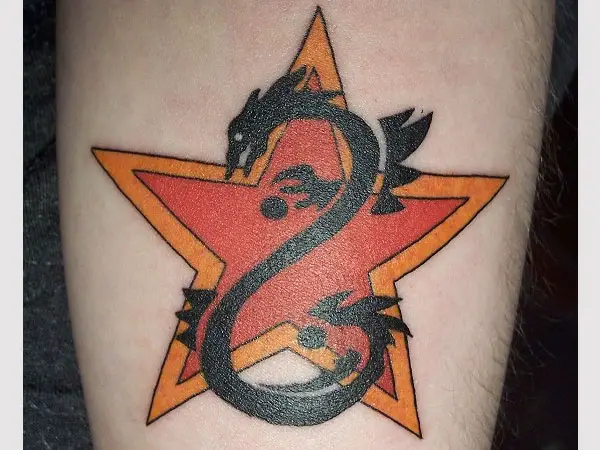 The three skeletons and the outlaw lettering on the forearm makes for a creepy and cool design.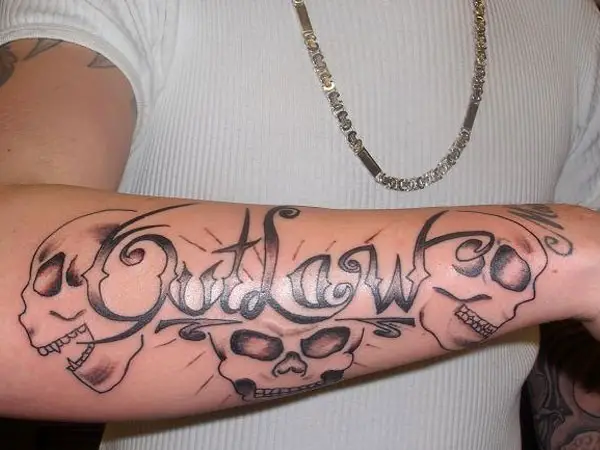 Outlaw Hand Tattoo
Ribs Tattoo
This one presents an amazing look with the white blue flames forming the lettering outlaw on the ribs.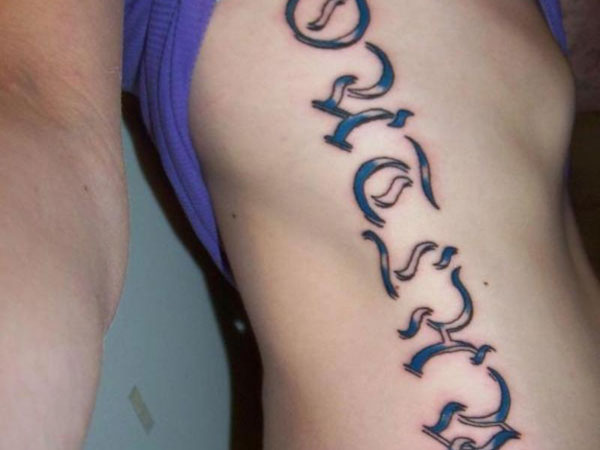 Unbeleiver
The woman with the "Zendik" lettering on her upper back meaning an atheist, defies conventions and norms.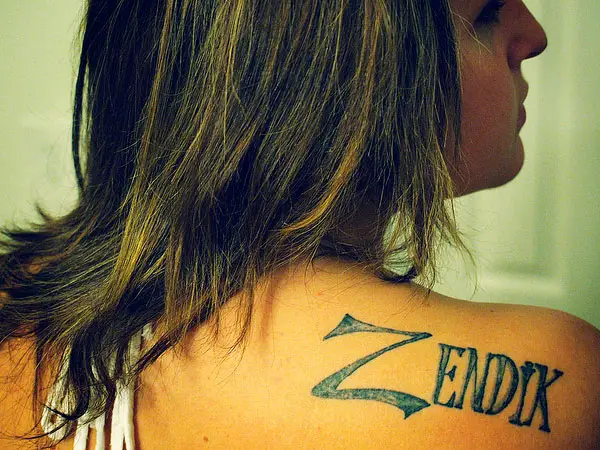 Abhorrent Logo
This one belongs to the over-the-top outlaw category and has a loathsome look.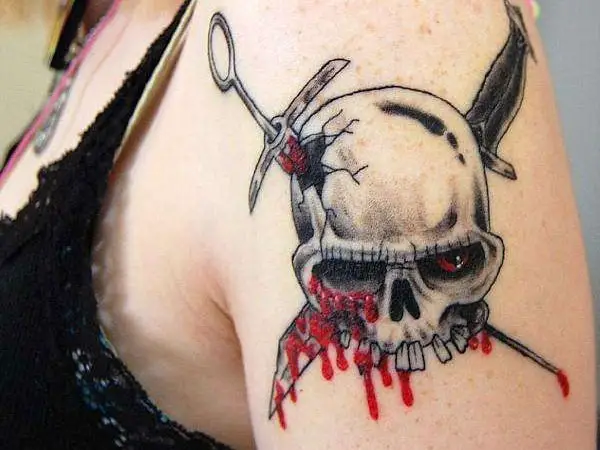 Outlaw Heart
Full sleeve outlaw tattoo with bright, colorful roses, flames and pistol arouses curiosity.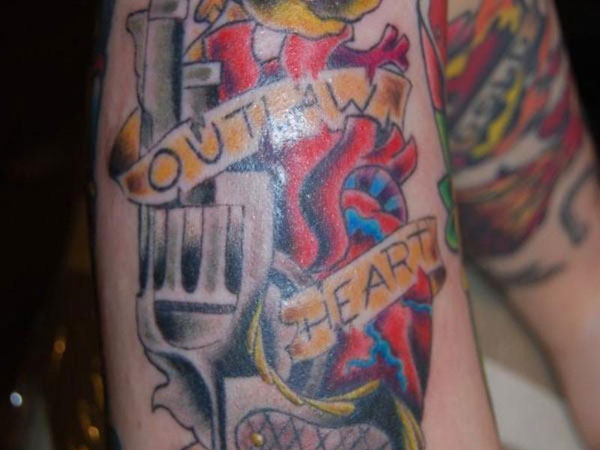 Mystery Man
Try out this outlaw look with a big black hat, coat and face splattered with tattoo art.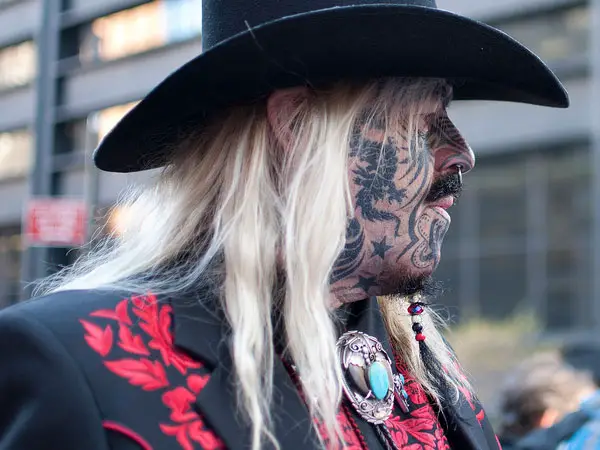 Entertaining Outlaw
Tattoo carved on the hand showing a skeletal boy carrying a stone in his hands with an irritated look creates amusement.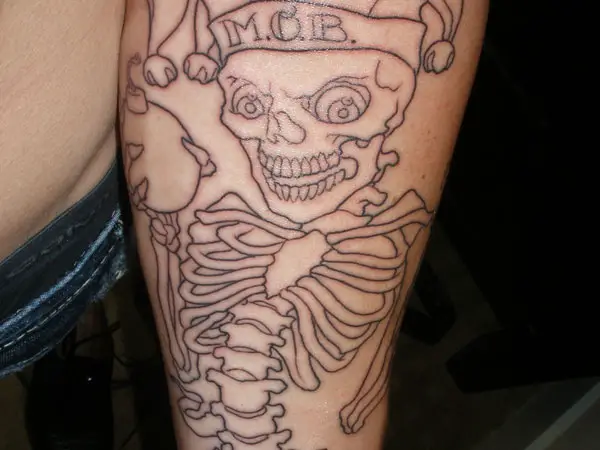 Death Lurks Here
This one is a fantastic outlaw design with a pistol running through the skull indicating the risk outlaws always carry on their heads.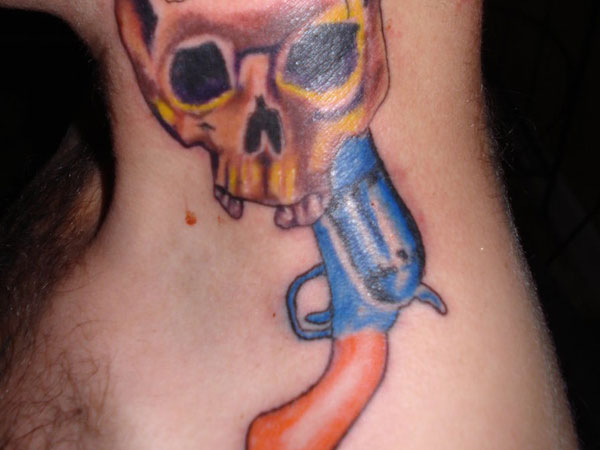 Outlaw Tattoo
Year when the tattoo was carved along with stars looks cool and covers almost the of stomach.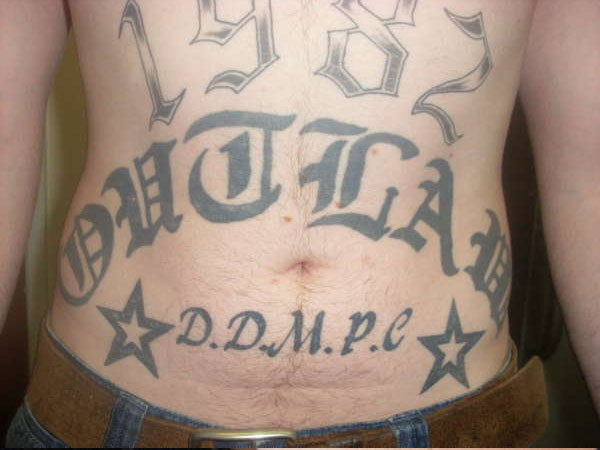 Proud To Be Outlaw
Carved in big, black capital letters on the stomach, the tattoo screaming outlaw, looks dark but attractive.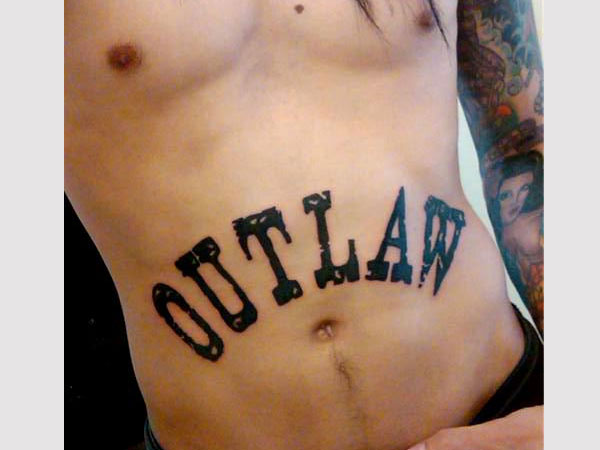 Outlaw Tattoo On Stomach
Ashley Purdy
One of the members of the famous rock band, Black Veil Brides, known for their distinct, outlandish appearance.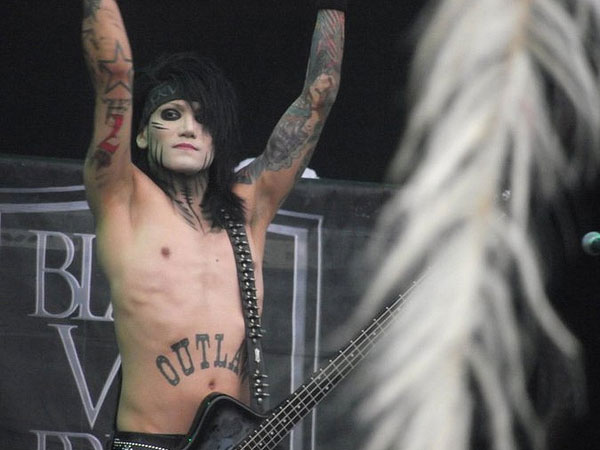 Self-Condemned
This is how outlaws lead their lives, always burning in the pangs of guilt.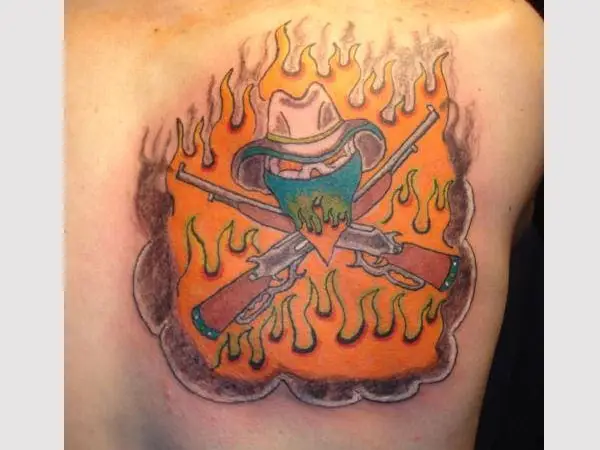 Outlaw Style
A robust man wearing a hat and wielding two guns looks swashbuckling.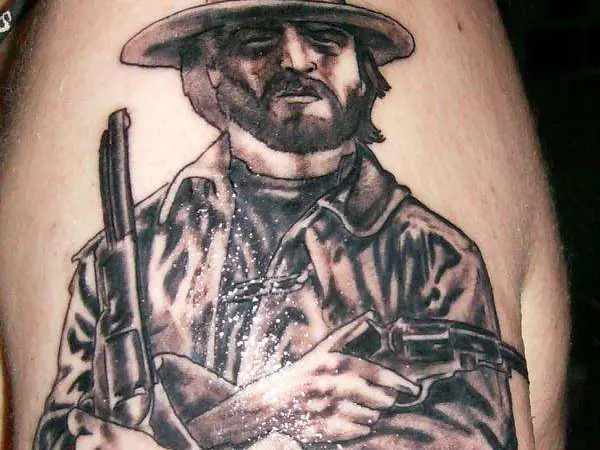 Skull Outlaw Tattoo
Uneasy lies the head that wears the criminal crown, this is the message of this back tattoo.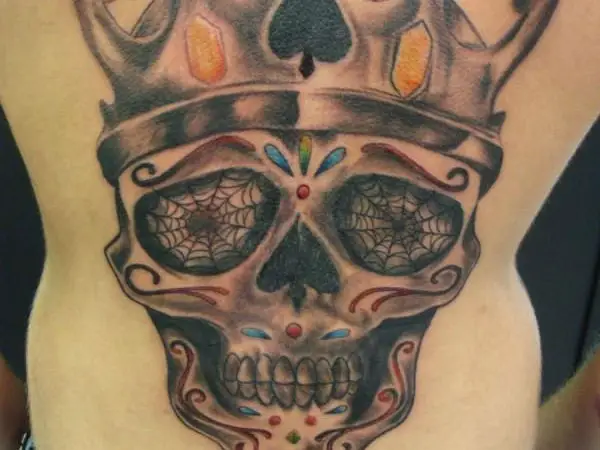 Breathtaking
This tattoo is very scary and looks too real to be disbelieved.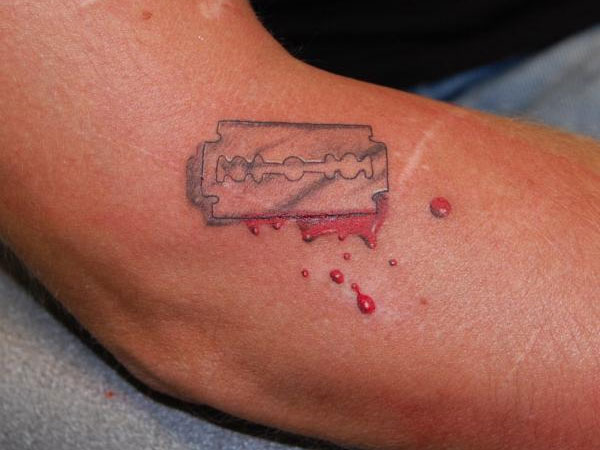 Rebellion
Sung by Kitty wells the "Hunky Tonk Angel" song defied the norms set for women and gave them a fresh whiff of life.