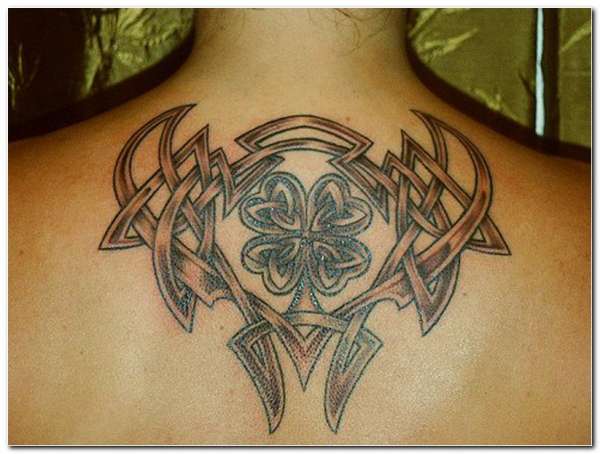 Lovely knotwork, beautiful shamrocks and celtic delight! Irish tattoos are desired and worn by many tattoo enthusiasts, who wish for meaningful impression for once in a lifetime. Be it any body part, an Irish tattoo never fails to accentuate your style with its grace and elegance. Beautiful shamrock petals are girls' favorite for their lovely feminine touch and fashion compatibility.
Irish tattoos can give a drop-dead gorgeous appeal when combined with angelic figures or the trademark Claddagh design.
Men may wear an Irish tattoo in the form of more rustic and rudy Irish manuscripts or popular Irish armbands. The tribal celtic customization of Irish Tattoos make them perfect large pieces for back, back neck, chest or lower back. Besides, small shamrock knots look lovely on wrists, hands and foot.
If you like this article, you might be interested in some of our other articles on Peace Sign Tattoos, Sun Tattoos, Popular Bird Tattoos, and Sexy Tattoos.
Irish Celtic Tattoo Tribal Style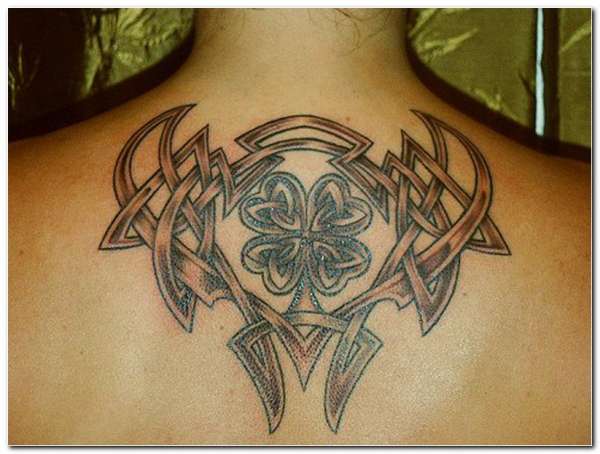 Irish Celtic Tattoo Tribal Style Back Piece
Gorgeous Irish Lower Side Back Piece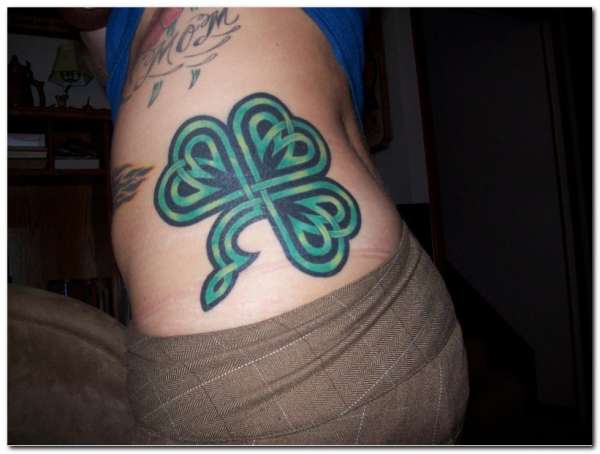 The Gorgeous Irish Lower Side Back Piece In Nice Blue and Black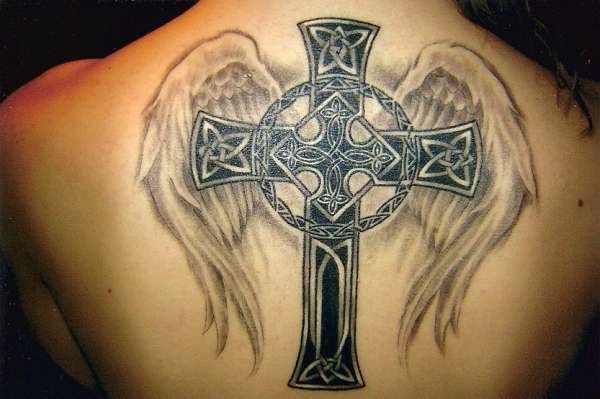 Bold Celtic Irish Cross Tattoo With Angelic Wings for Back
Tender Shamrock Irish Leg Tattoo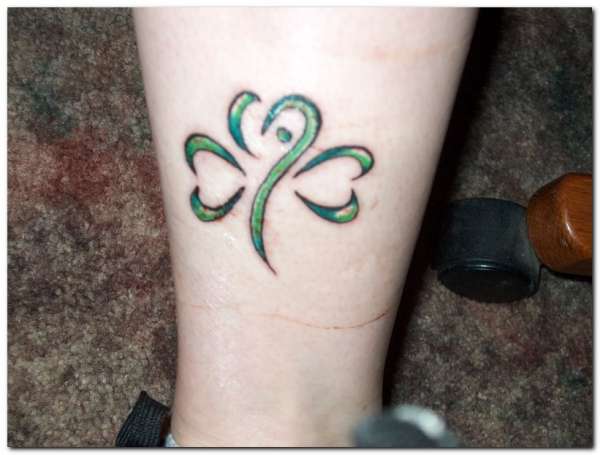 Tender and Stylish Floral Irish Leg Tattoo
Irish Celtic Leg Tattoo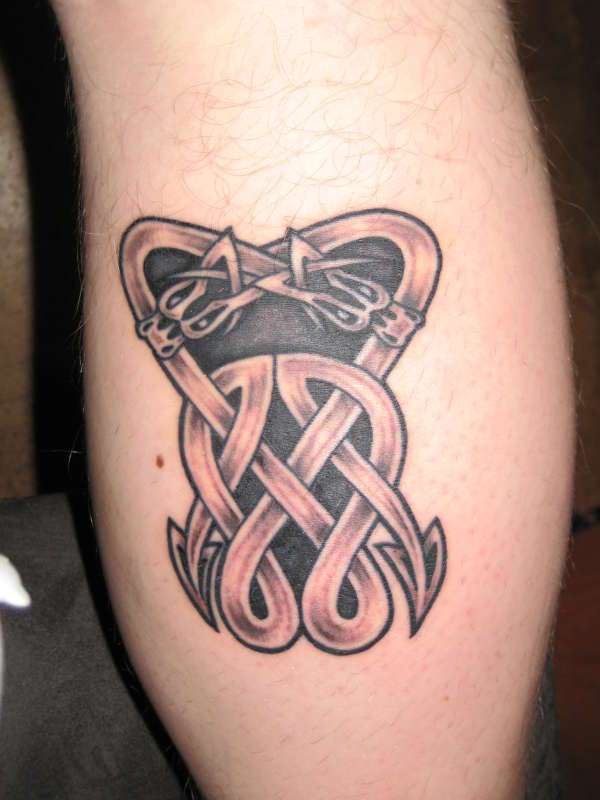 Aesthetic Irish Tattoo in Gentle Shades of Brown
Irish Celtic Swan Tattoo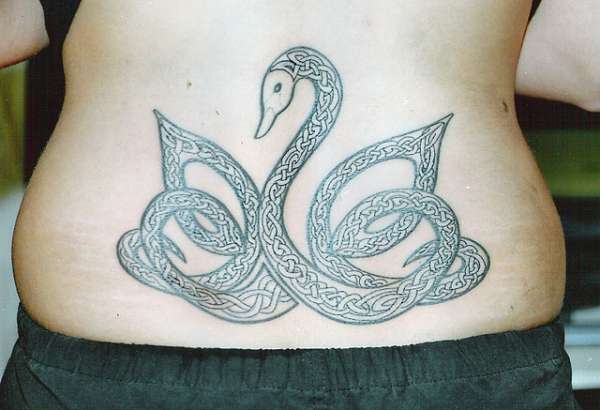 Irish Celtic Swan Tattoo For Lower Back Has Got A Rustic Appeal
Tribal Irish Celtic Knotwork Tattoo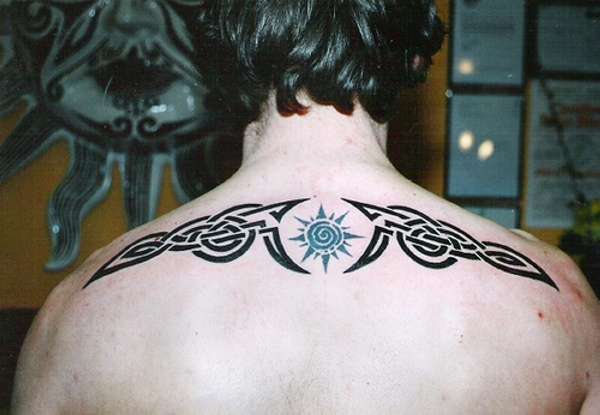 Tribal Celtic Knotwork With Sun In the Center
Irish Turtle Tattoo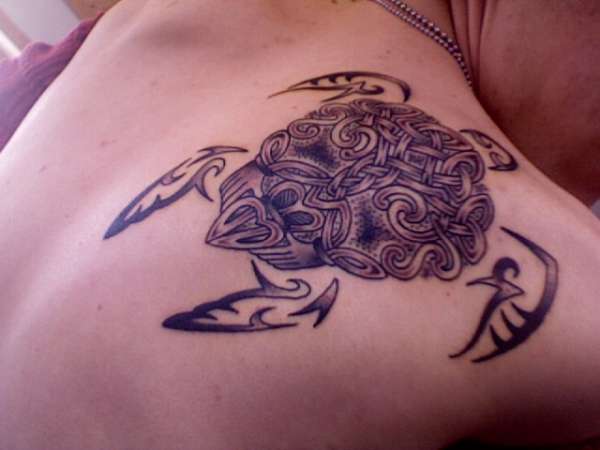 Gorgeous Back Shoulder Piece Inked As An Irish Knotwork-Style Turtle
Irish Heart Tattoo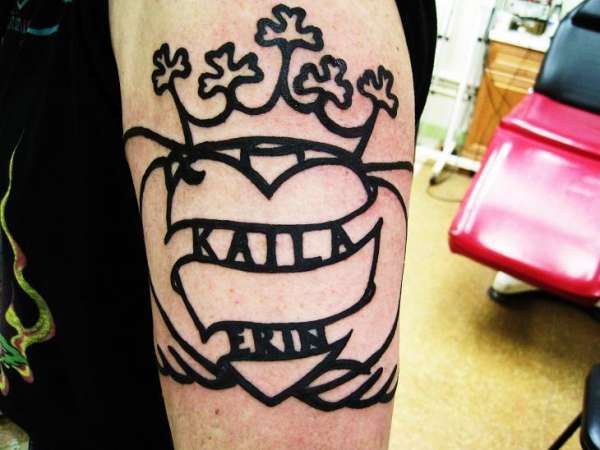 Irish Heart Tattoo With Hands Outline
Glossy Claddagh Irish Tattoo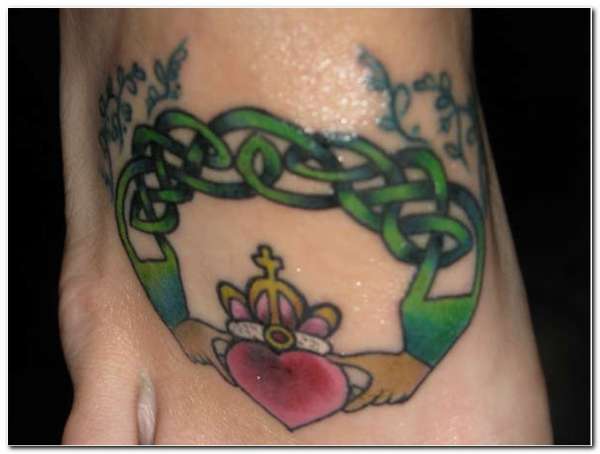 Claddagh Irish Tattooh Tattoo In Glossy Red And Green For Foot
Shamrock Foot Irish Tattoo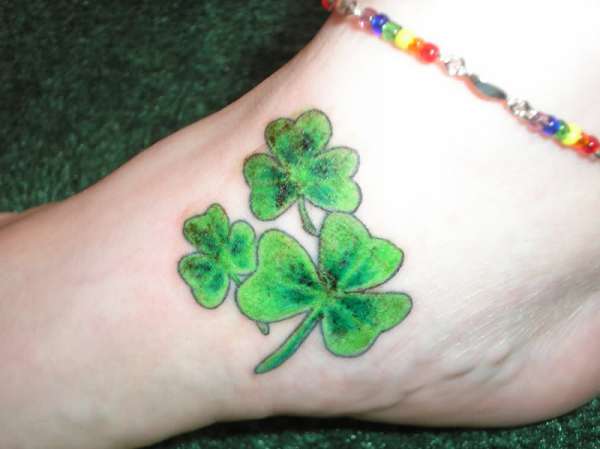 Beautiful Green Shamrock Foot Irish Tattoo
Irish Claddagh Heart Tattoo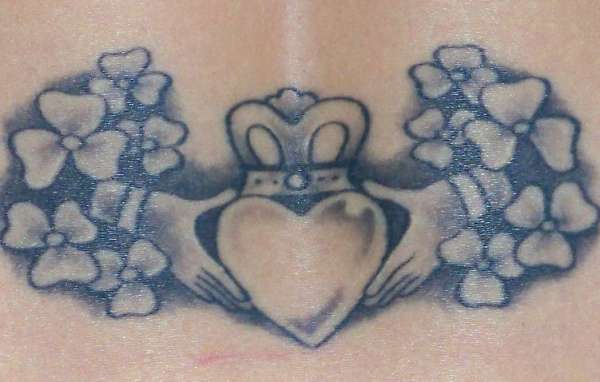 Irish Claddagh Heart Tattoo Back Piece
Irish Leprechaun Tattoo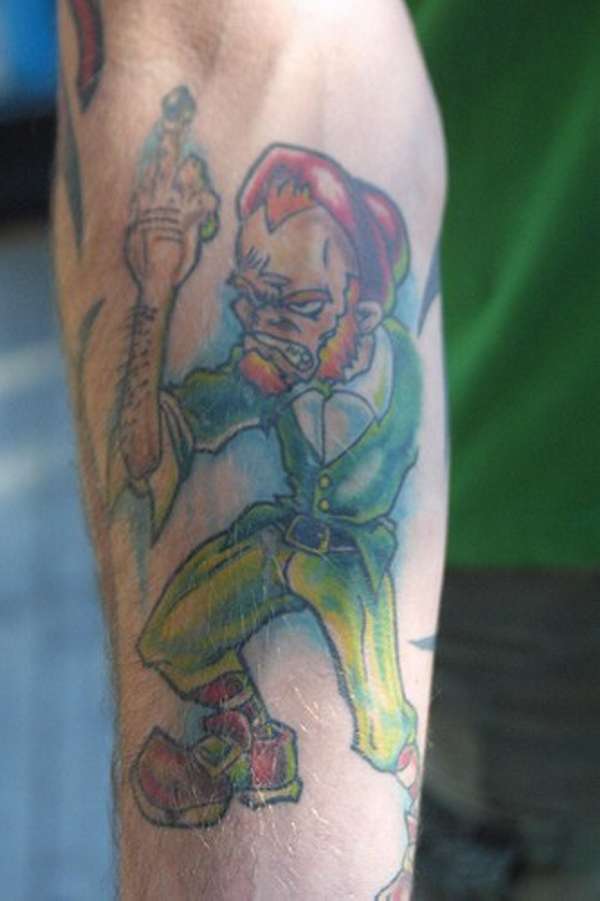 Funky Leg Piece Inked AS An Irish Leprechaun Tattoo
Irish Moon Tattoo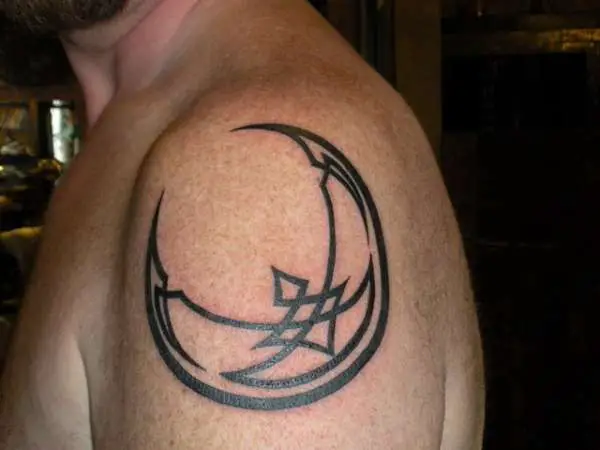 Unique Irish Moon Outline Tattoo For Arm
Irish Friends Family Tattoo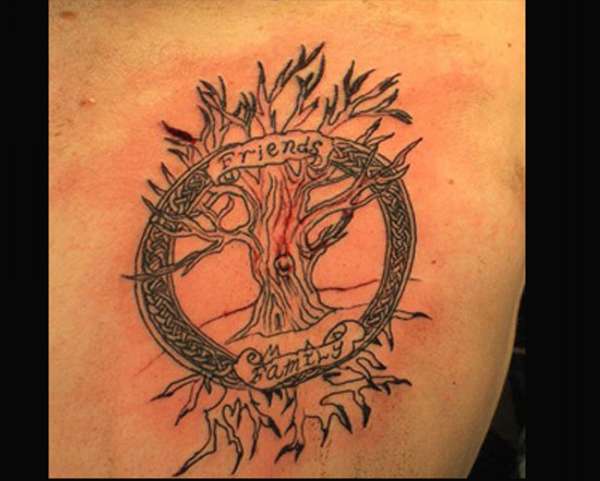 rendy Irish Tattoo With Friends and Family in Text And Peace Sign Tree
Irish Lotus Tattoo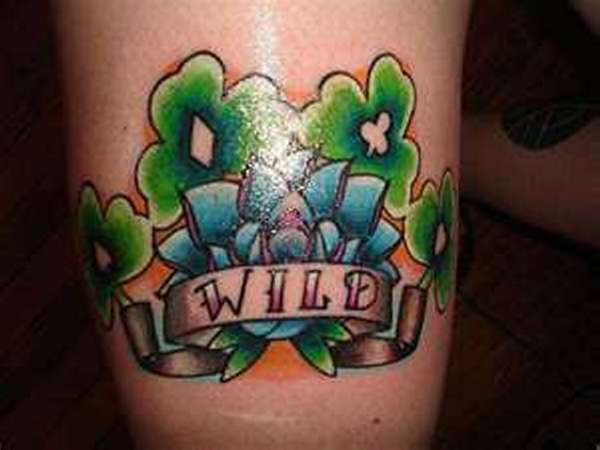 Irish Knot And Lotus In Full Color
Luck Of The Irish Tattoo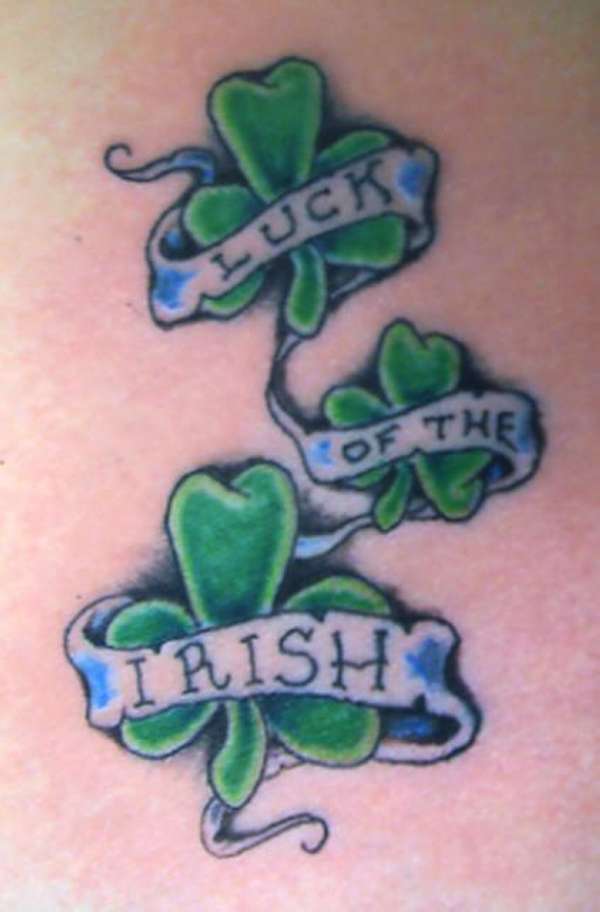 Luck Of The Irish Tattoo In Green Shamrock
Irish Butterfly Tattoo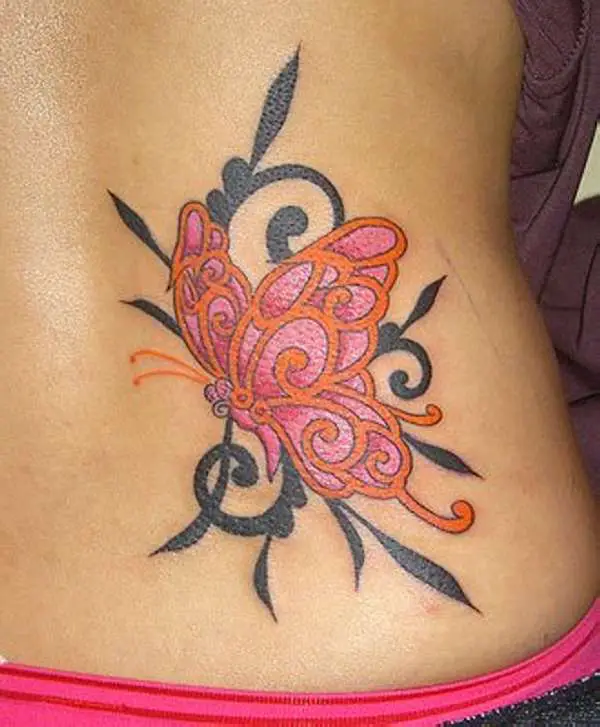 Artful Butterfly Piece In Irish Knots Style
Crowned Shamrock Irish Tattoo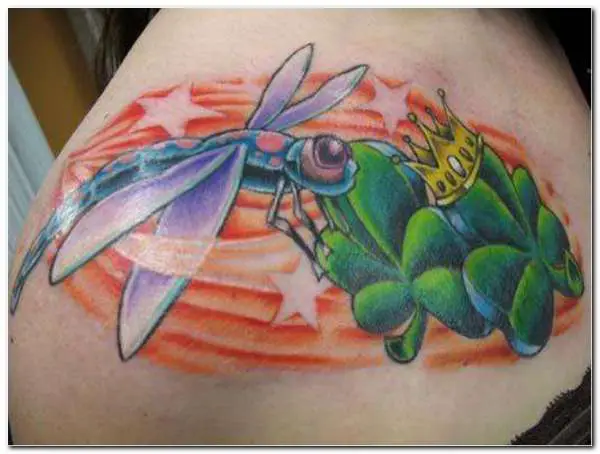 Crowned Shamrock Irish Tattoo With A Beautiful Butterfly In Full Color
Irish Cross and Roses