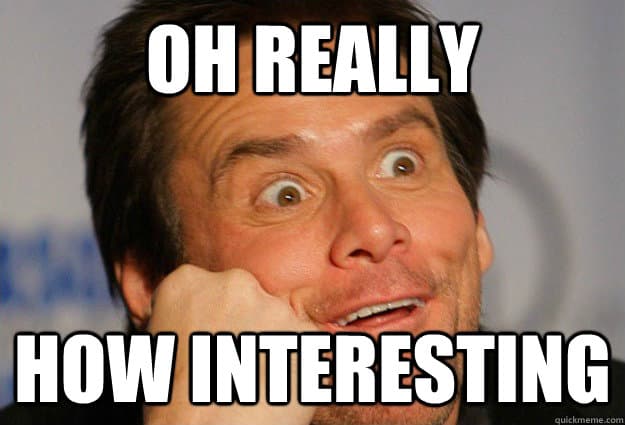 Not only is Jim Carrey one of the world's most popular actors, but he is also the face of many hilarious internet memes. In fact, some of the most commonly shared memes online are ones with Jim Carrey's picture on them. Due to how funny these memes tend to be, we decided to compile the list below, showcasing the best Jim Carrey memes we could find – and whether you're a fan of his movies or not, you should certainly get a kick out of them!
1. "Spank You! Spank You Very Much!"
According to Jim Carrey's popular movie from the early 90's "Ace Ventura Pet Detective", this is how he prefers to thank people…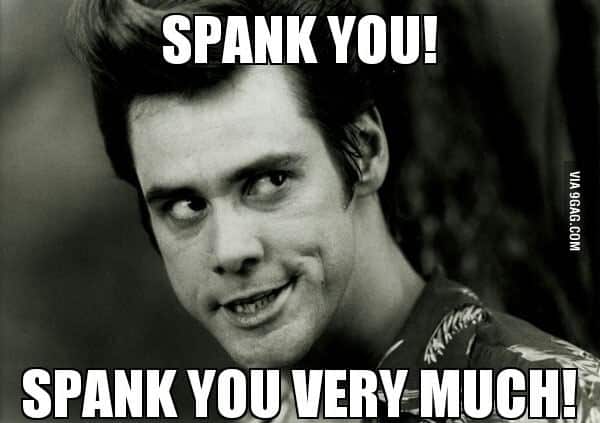 2. "Hi. I'm Looking For GTA V Single Player DLC Info…And A Clean Pair Of Shorts"
In all honesty, I would probably need a clean pair of shorts if I was him too!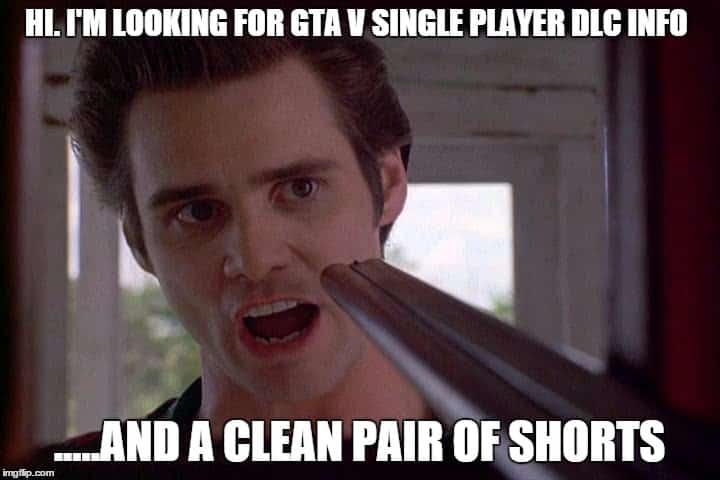 3. "Oh Really, How Interesting"
Proven by the expression on his face in the image below, Jim Carrey is not only very funny, but also very sarcastic…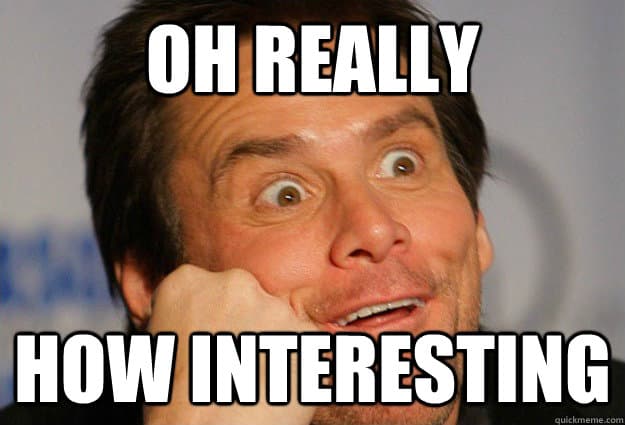 4. "I'm Ready To Go In Coach, Just Give Me A Chance"
Another great (and very memorable) scene from one of Jim Carrey's most popular movies "Ace Ventura Pet Detective".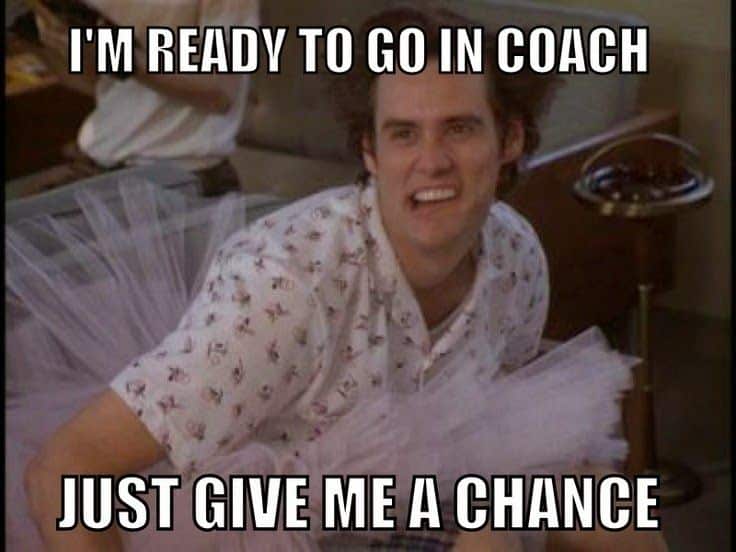 5. "Jim Carrey – Not A Known Giver Of F***s"
Believe it or not, that is actually him in the black bathing suit. And the meme is accurate, he has never really been one to care what other people think of him!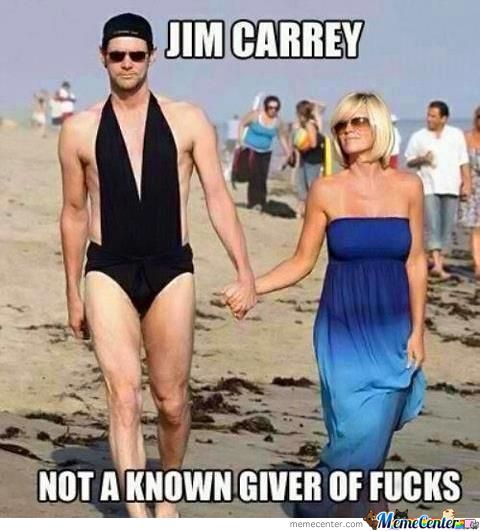 6. "A Good Night Kiss – Where?…Depends On You!"
Not sure exactly what film of his this picture is from, however, it makes for a meme that is about as funny as it is frightening…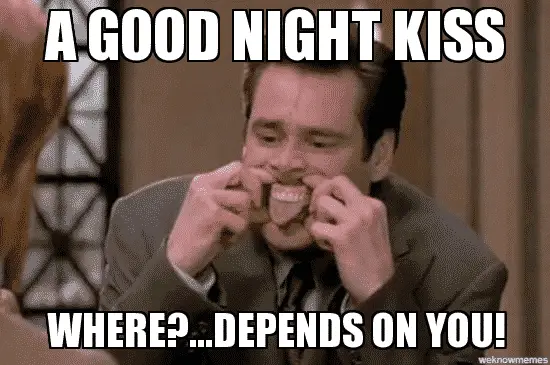 7. "Was Dumb Before It Was Cool"
Apparently Jim Carrey was the one who actually brought back the big glasses trend. And in all honesty, they actually don't look too bad at all!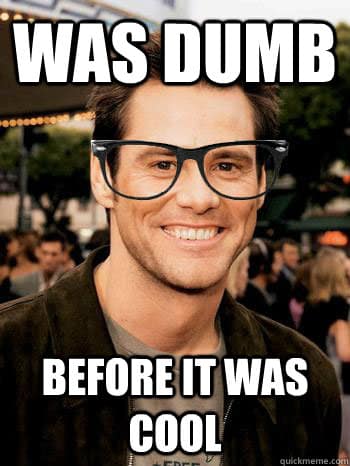 8. "Jim Carrey Had A Scotch Tape Selfie Before It Was Cool."
And he also invented the scotch tape selfie. Unfortunately for Jim Carrey, this looks about as painful as it is funny…
9. "As A Child, Jim Carrey Used To Wear His Tap Shoes To Bed Just Incase His Parents Needed Cheering Up In The Middle Of The Night."
Very funny, and also very true. According to many different sources, he did actually do this as a child!
10. "I'm Sure I Speak For All Of Us When I Say – Your Joke Was Awful"
Ouch! Not sure if this should be considered a Jim Carrey meme, or a burn meme…nonetheless, it is still very funny!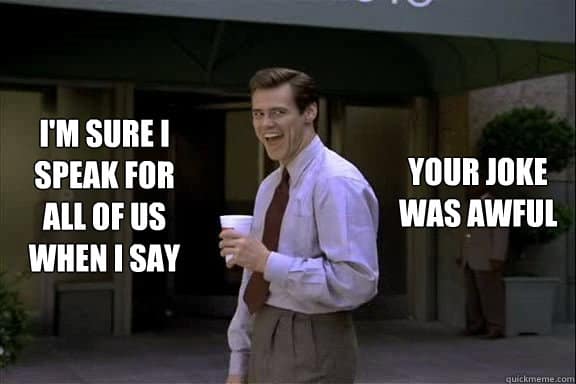 11. "I Hope Everybody Could Get Rich And Famous And Will Have Everything They Ever Dreamed Of, So They Will Know That It's Not The Answer."
This one isn't exactly "funny", however, it is definitely one of the better Jim Carrey memes and certainly worthy of making the list!