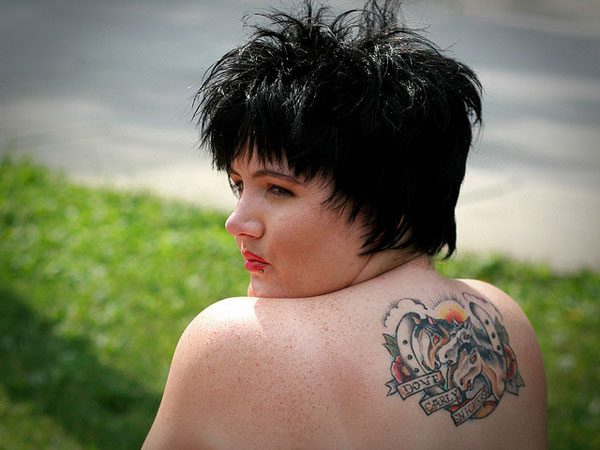 When a woman sports a tattoo she does not need any other accessories. Even the smallest tattoos can look really trendy and smart. Some women prefer the bold look to match their body piercing and funky outfits. Then they will go in for many tattoos all over the legs, arms, neck and back so that they stand out in a crowd. Seeing women with tattoos is not a new thing. Most young women prefer tattoos to frequently buying accessories that go with each outfit. The varied themes that are available are mind-boggling so that a woman can have a very small and delicate tattoo or a huge attention grabbing one.
Today's young women like the hip hop and funky look so that they can identify with their usual crowd easily. So body piercing and tattoos give them a special look that makes them look really jazzy. This is a collection of tattoos for women that will give you an idea of how much variety is there in the designs. From very tiny simple black tattoos, bright colorful all over tattoos to dark pitch black all over tattoos, women look very trendy when they wear them. Tattoos are fashion statements that have no match for trendiness. Women celebrities especially love wearing tattoos.
If you like this article, you might be interested in some of our other articles on Libra Tattoos, Traditional Tattoos, Black People Tattoos and Mexican Mafia Tattoos.
Horse Face
A horse's face forms the central theme of the artistically designed back tattoo on this woman's back.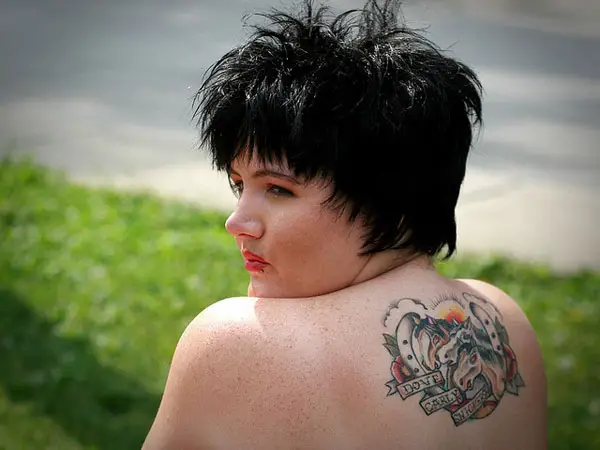 Really Stylish
The geometric shapes tattooed in dark bold lines and shading has given this woman a really stylish look.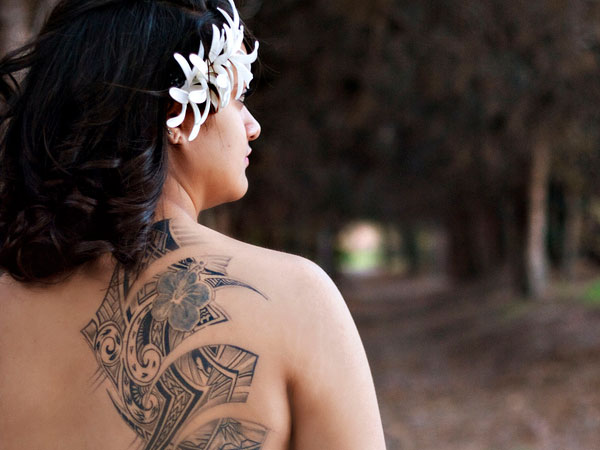 Really Stylish
Thigh Tattoo
This woman's thigh tattoo with an artistically inked girl's face is a superb design that is worth copying.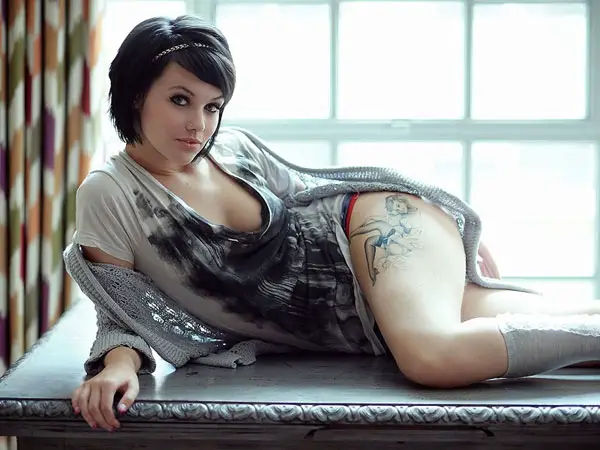 Well Dressed
This girl's tank top and hipsters go really well with these trendy tattoos on the arm and waist.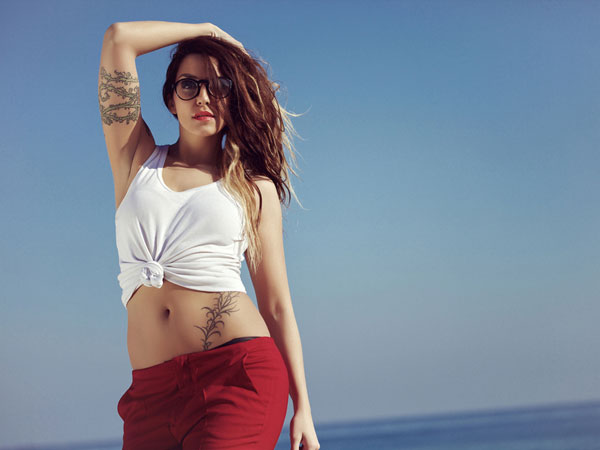 Body Painting
Attractive tattoos on neck, back, thighs, legs, arms…what's left? This girl looks really funky with all these tattoos.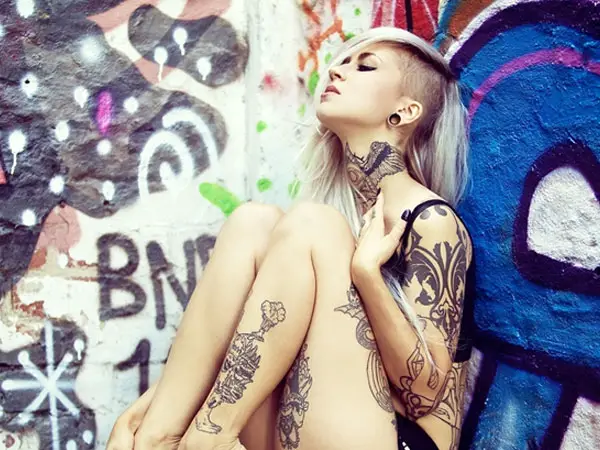 Blending Well
Hot pants and top is an ensemble that deserves the colorful arm tattoos that this young woman is wearing.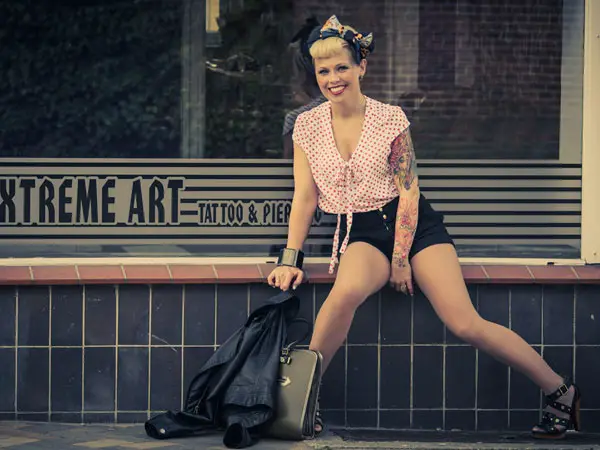 Different Themes
Faces, flowers and other patterns tattooed in bright colors give this woman a very funky appearance.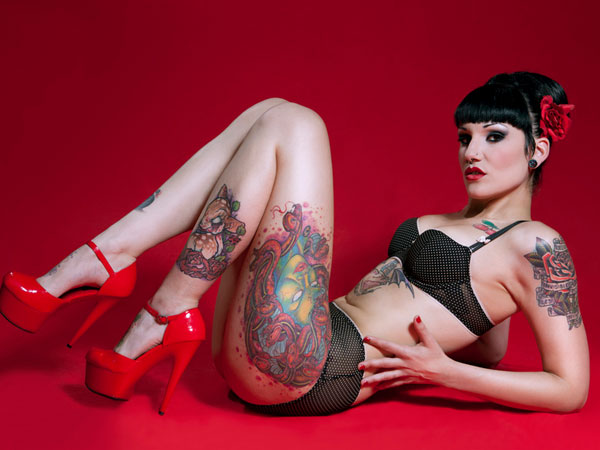 Trend Setting Mixture
With themes ranging from soft flowers to horror, this woman has tattoos that are really trend setting.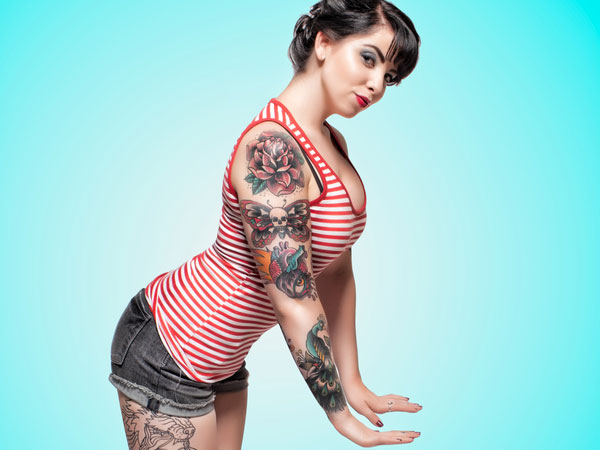 Eye Catching
When a woman want an eye-catching tattoo that is colorful and attention grabbing then this one is just right.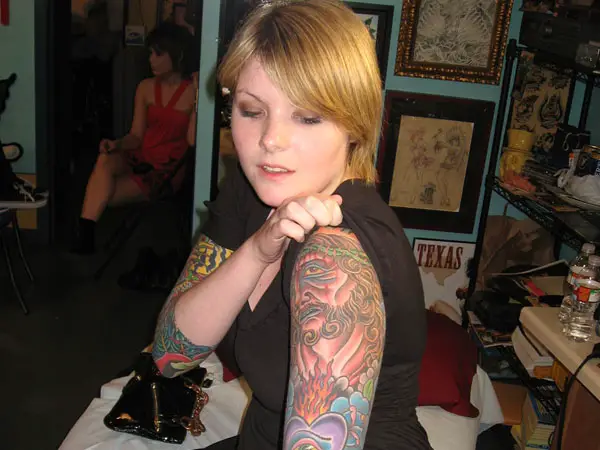 Dark And Simple
A dark and simple tattoo on the cleavage is one of the sexiest tattoos this woman has.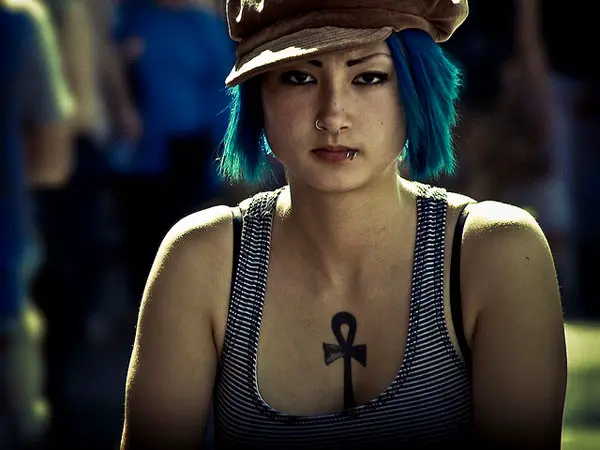 Trendy Woman
A trendy woman in hot pants and tees deserves a great tattoo in dark black color like she has.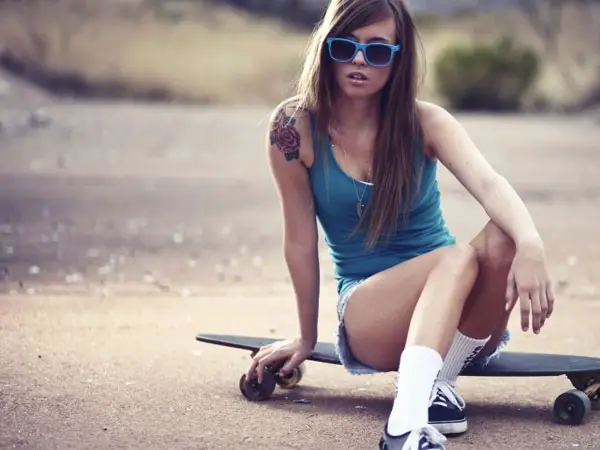 Tribal Arm
This woman's tattoos on the arm and waist in bold dark tribal style stand out and draw attention instantly.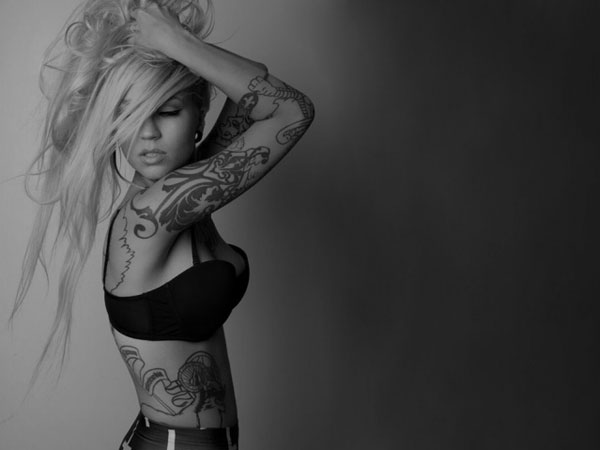 Striking Tattoos
When a woman has such lovely and striking tattoos on both her arms she doesn't need many accessories, does she?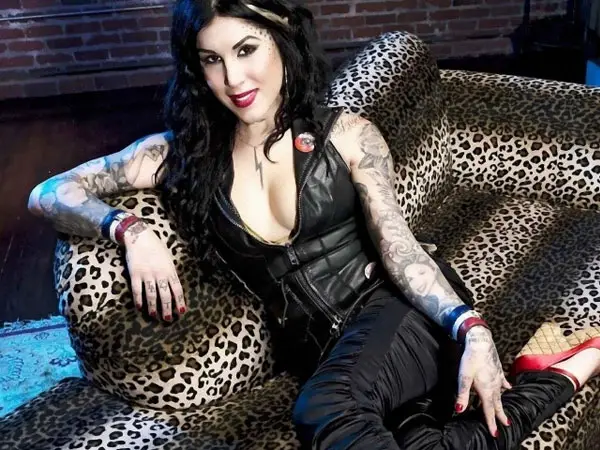 Traditional Tribal
This woman has the most authentic and traditional tribal tattoo that looks superlative.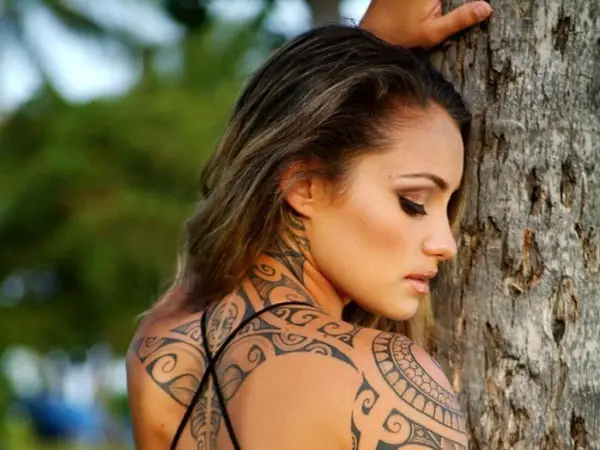 Intricacy
When you are looking for a very intricate design for an arm tattoo then this woman's tattoo is just perfect.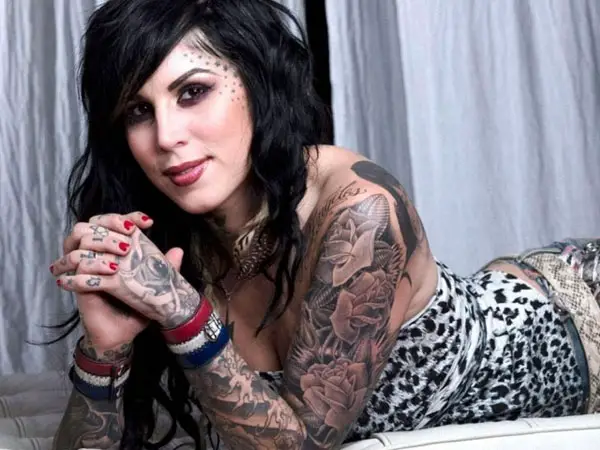 Floral Extravaganza
If you are planning on an extravagant floral tattoo then you just might need this woman's design.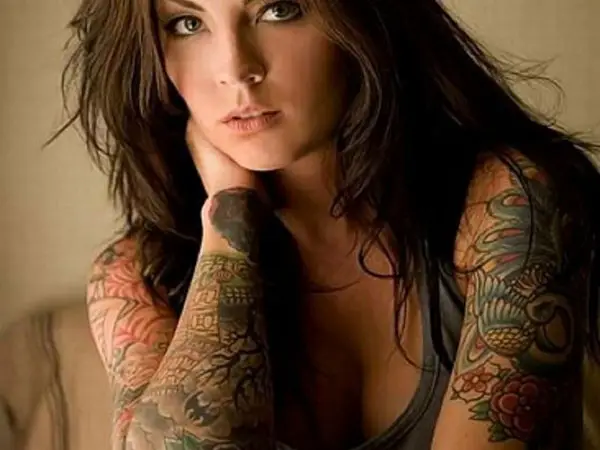 Floral Black
A floral design in simple black color with superb shading is a classy woman's tattoo that goes with all outfits.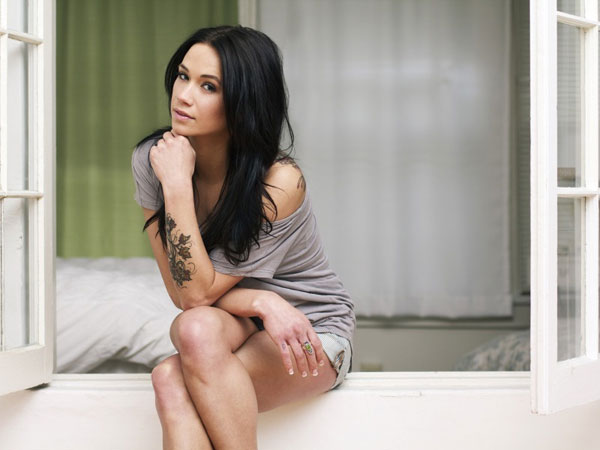 Birds In Flight
A number of tiny flying birds make a beautiful theme for a stylish woman's tattoo.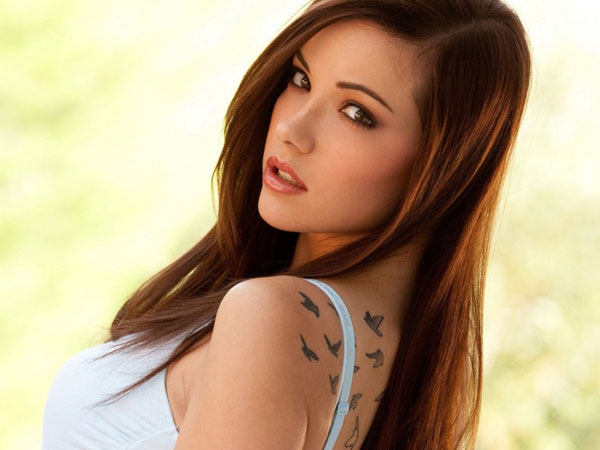 Roses And Leaves
A big back tattoo with roses and leaves designed so artistically has this woman showing it off with pride.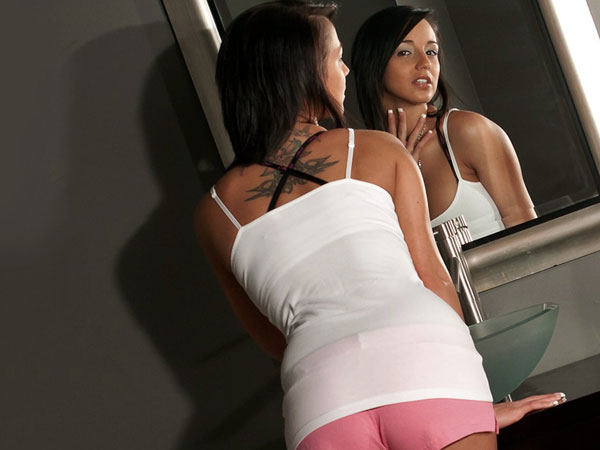 Circle Of Flowers
Flowers of different colors drawn in a circular pattern on the arm make a very eye-catching tattoo that this woman has.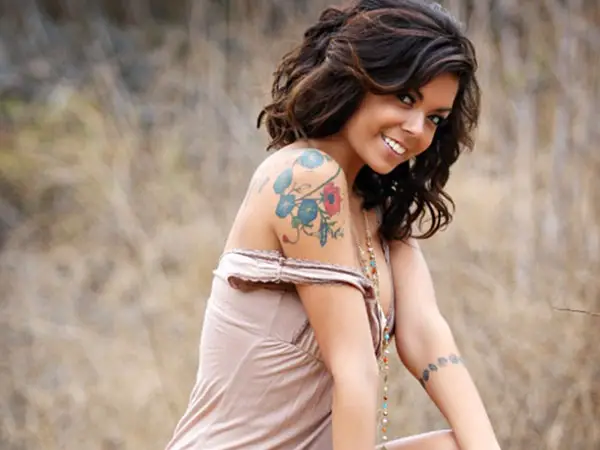 Circle Of Flowers
Bikini Babe
The stylish pattern of this tattoo matches the trendy look of this beachside bikini babe.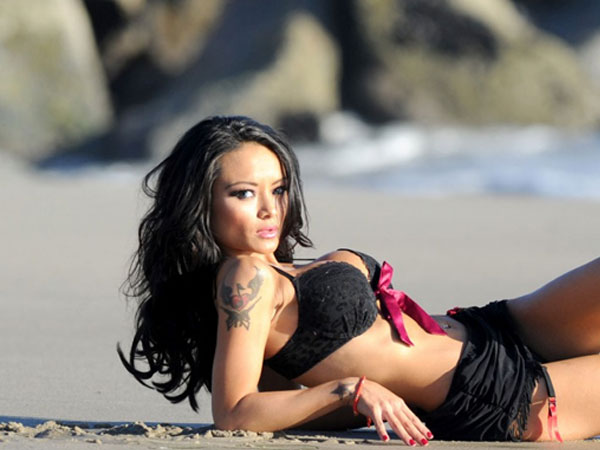 Letters And Patterns
Stylish patterns and letters tattooed on the back combine to give Angelina Jolie a very modern and fashionable look.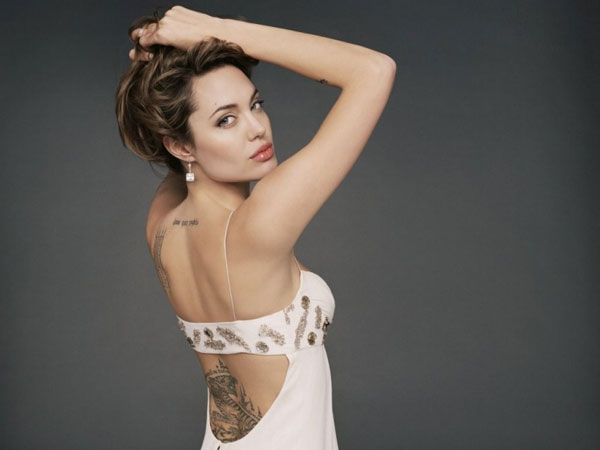 Mixed Feelings
Love, wealth, power and many other themes are graphically expressed in this woman's artistic tattoo.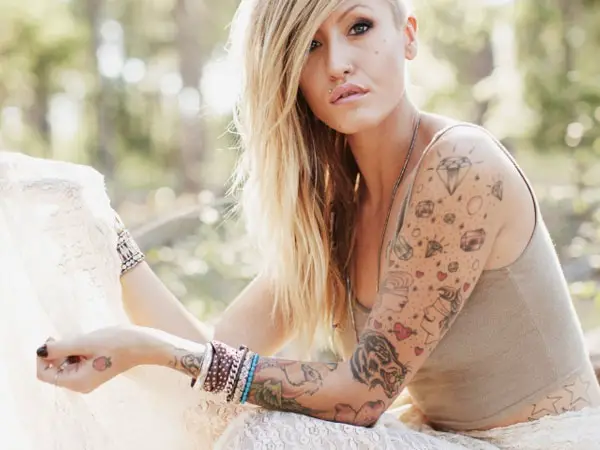 Dark Leaves
Leaves tattooed in simple black color but intricate design adorns this woman's arm in great style.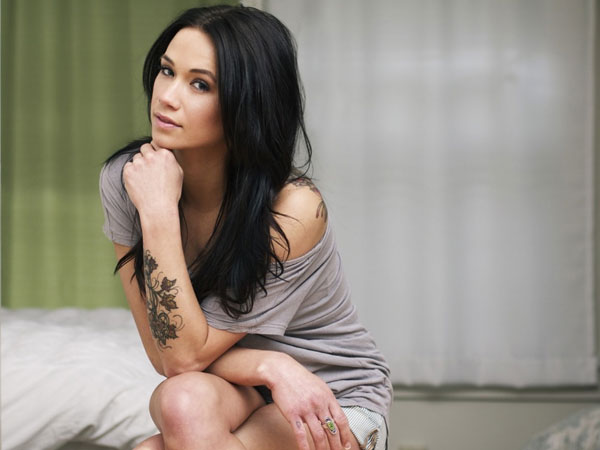 Traditional Letters
This woman is wearing one of the most popular tattoos with letters in a stylish font that stands out clearly.