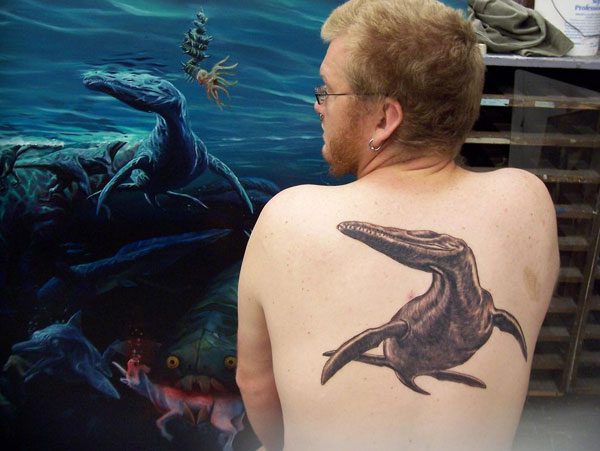 Marine tattoos may not only mean the navy tattoos but anything which is inspired from the ocean life. Beautiful sharks, sea turtles and other amazing sea creatures inspire many tattoo enthusiasts to wear these sea colors and feel on their body. Marine tattoos become the personality of such aquatic enthusiasts.
Besides the sea creatures, marine tattoos may include USMC or navy pieces for those who are passionate about the power of a marine soldier. Many people honor the courage of a sailor or a marine soldier, sporting anchor, swords and ships.
If you like this article, you might be interested in some of our other articles on Marine Corps Tattoos, Tattoo Ideas, Free Tattoo Pictures and Awesome Tattoos.
Rhomaleosaurus tattoo
prehistoric marine reptile, Rhomaleosaurus, tattoed on back inspired from the painting made by the wearer himself.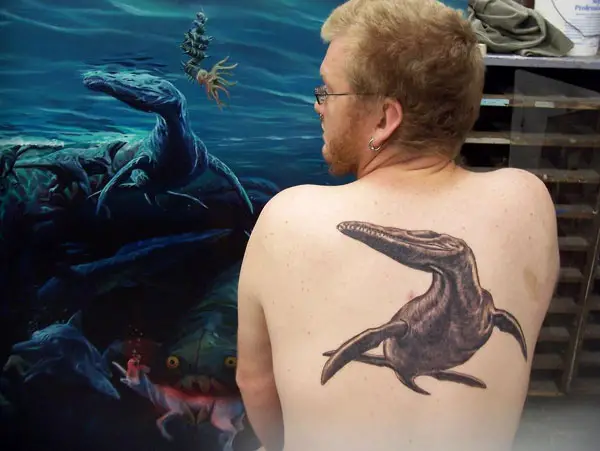 Marine Shield
Marine family shield with wings and sword tattooed on arm.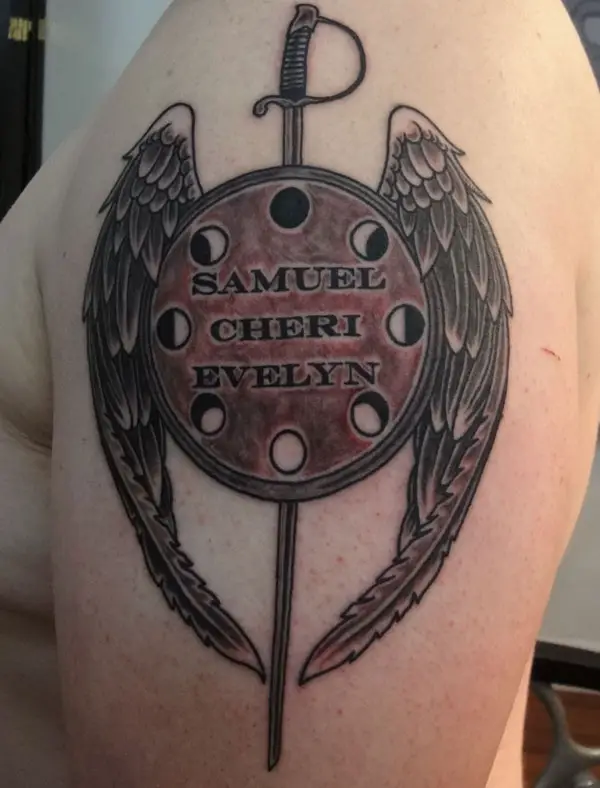 The Ship
Gorgeous colorful sailing ship paired with vivacious flowers and scroll.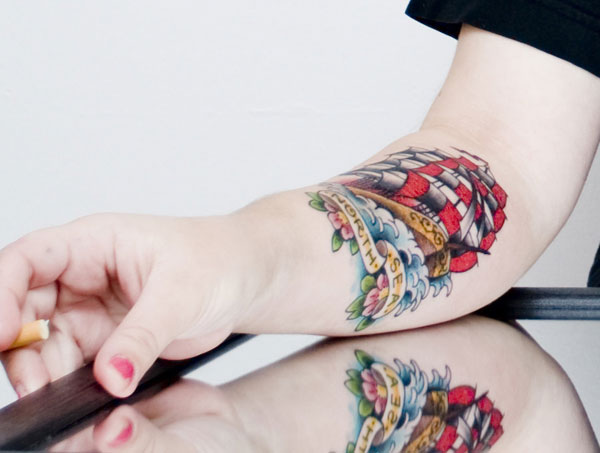 USMC Tattoo
The USMS motto and emblem in brown shade work sported on arm.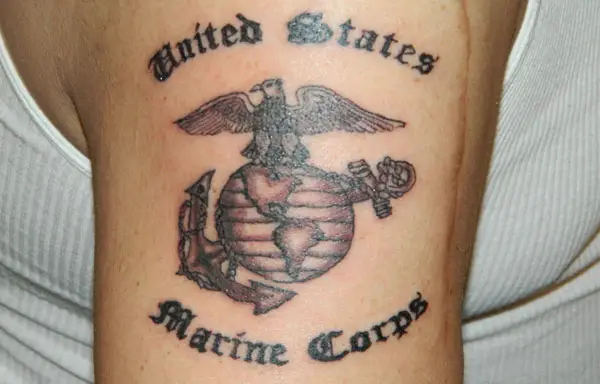 Sea Turtle
Beautiful sea turtle with blue waves in the background.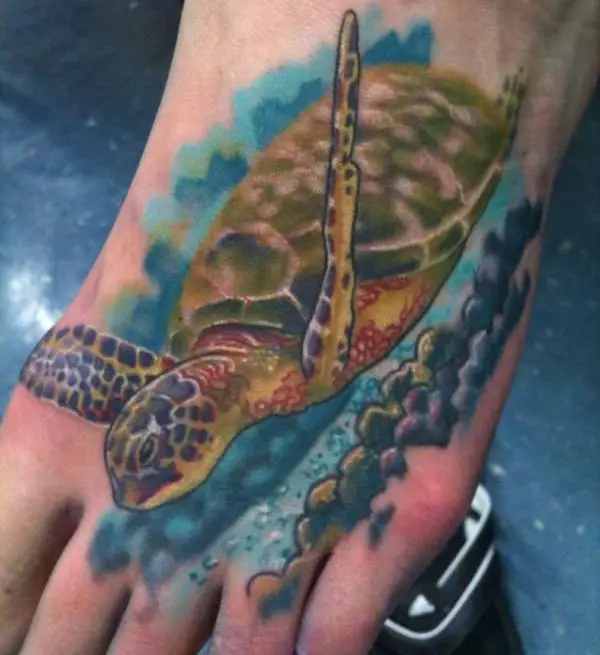 Marine flag tattoo
American flag with Marine Corps soldier to honor the USMC.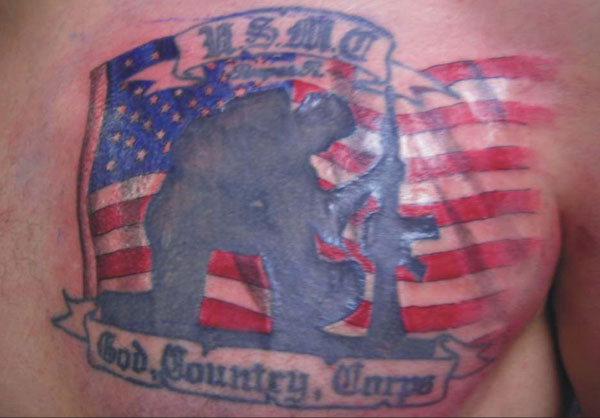 Octopus tattoo
Mighty octopus with several sea creatures and sailing ships in storm.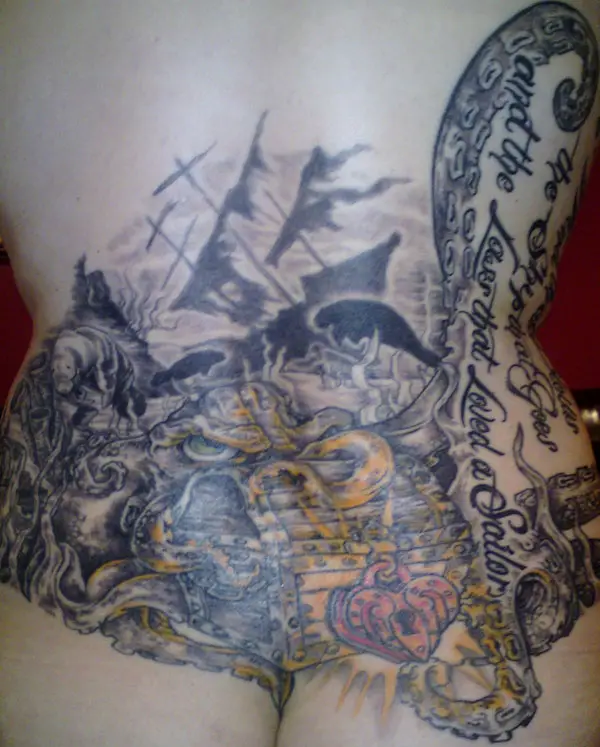 Navy
Anchor tattoo in nice dark shade work tattooed on arm to honor the navy.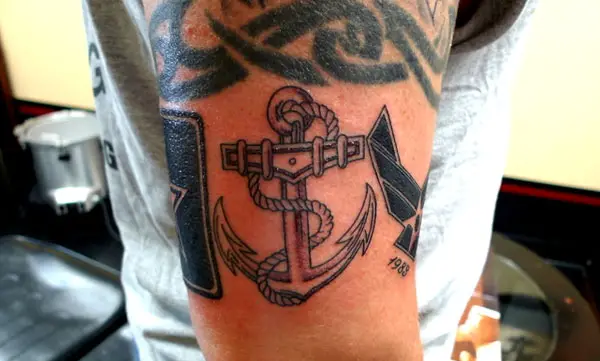 Marine fish quarter sleeve
Lovely cluster of different types of fish, amusing, colorful and fantastic.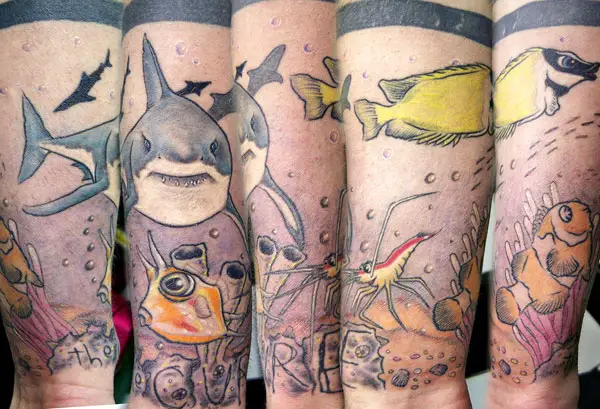 Henry the Turtle
Swimming sea turtle water bubbles and deep blue waves.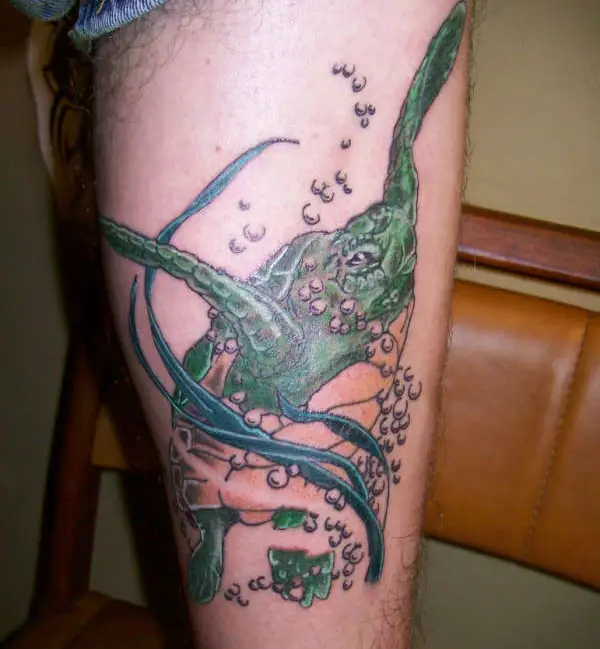 Ship Tattoo On Biceps
Storm on sea and a lonely ship sailing against the killing waves to reach the shore.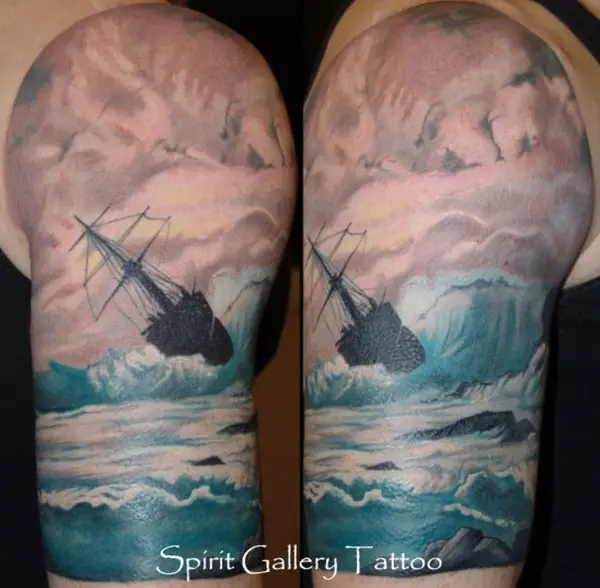 Marine Corps Moto
United States Marine Corps emblem of the eagle, globe and anchor on back.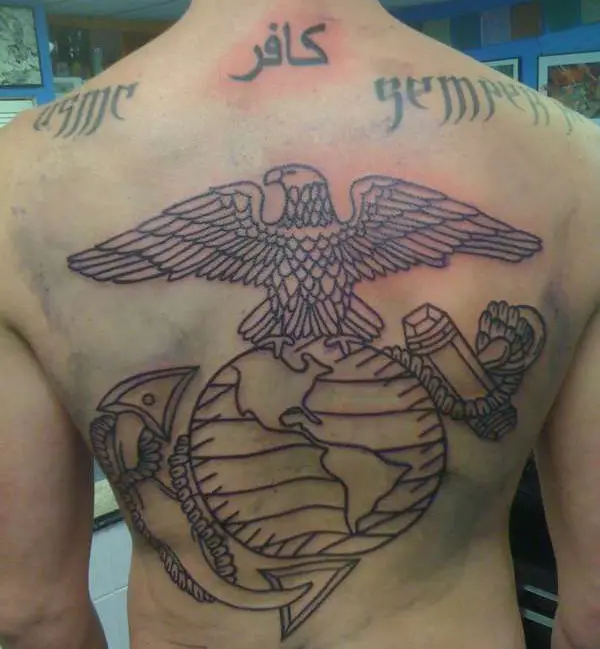 Marine tattoo
A tattoo to tribute the strength and pride of Marine Corps.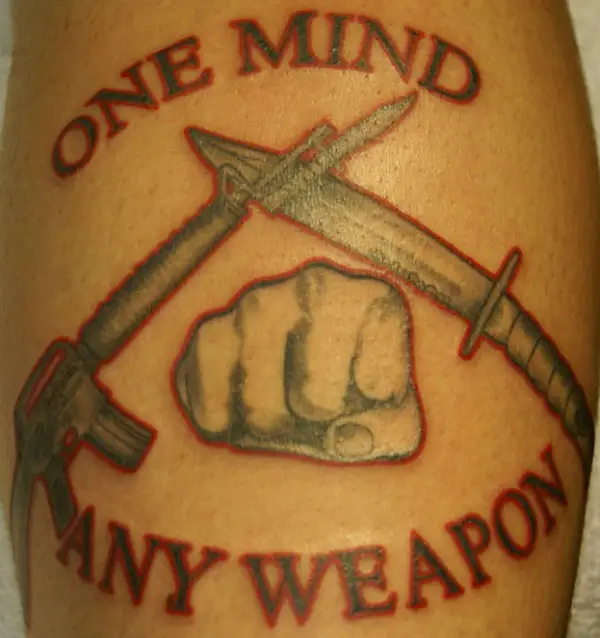 Sherri the Shark
Adorable Sherri the Shark wearing a pretty red colored bow, inked on arm.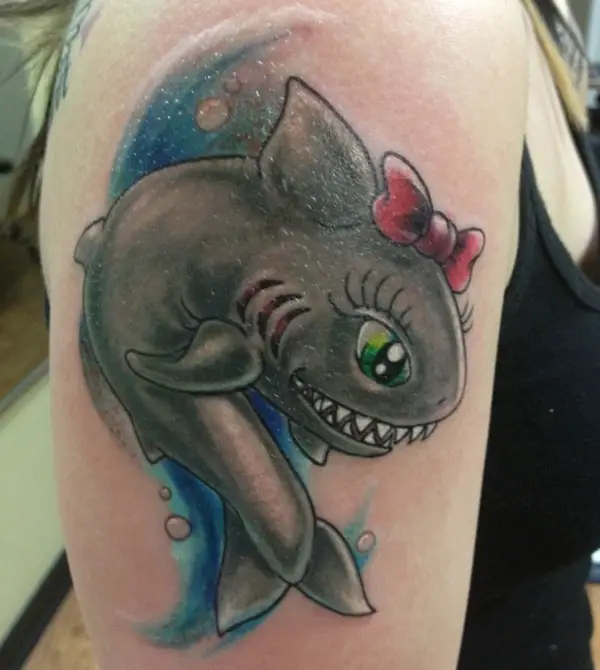 Sherri the Shark
Ocean Life Tattoo
Spectacular love for the ocean life expressed with colorful waves and sharks.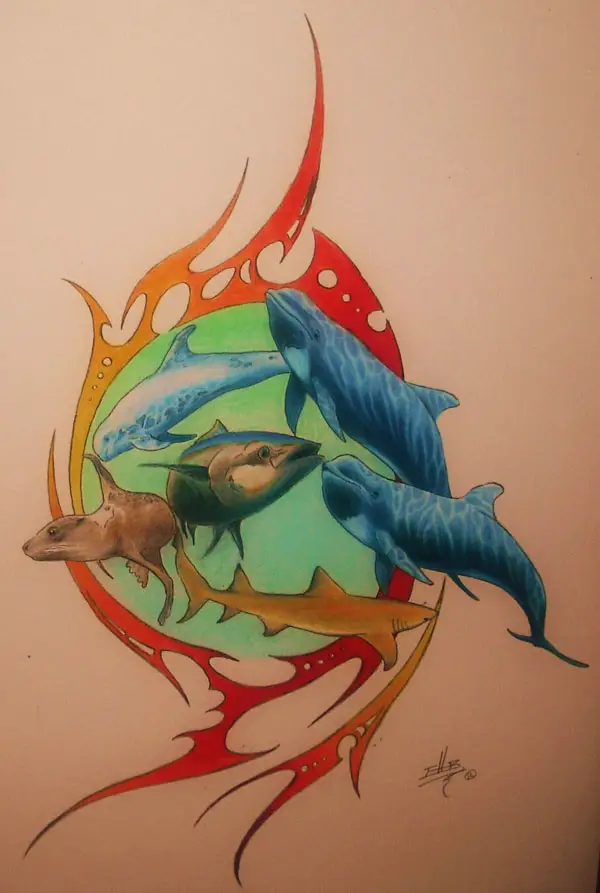 Cracken
Deadly and massive octopus done with meticulous details and striking colors.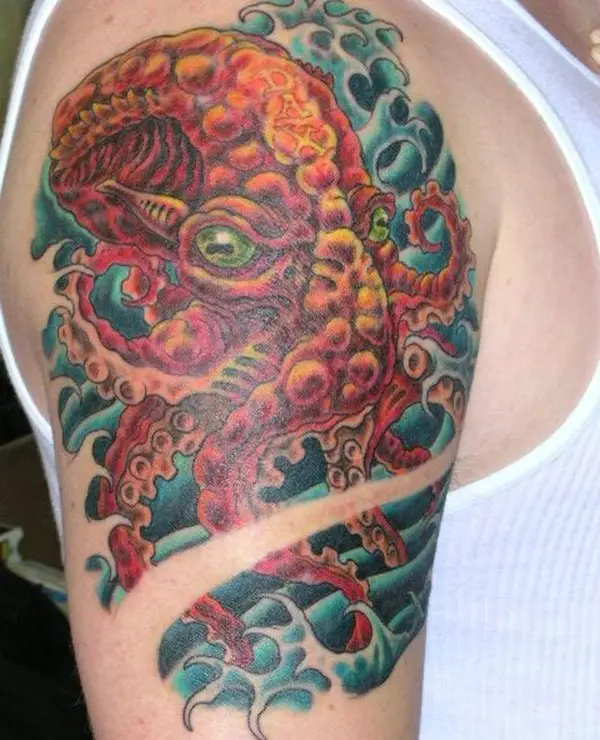 Calf ship
Great work displayed on this sailing ship tattoo with stormy waves.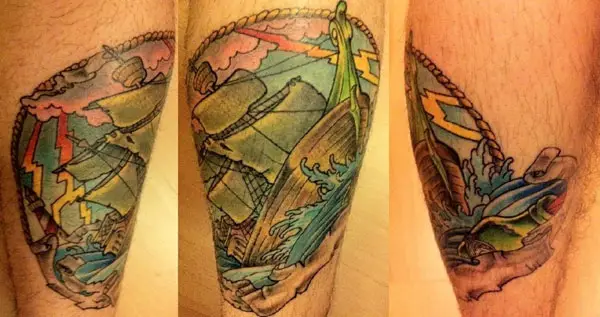 Marine Sword and Anchor
Custom designed anchor piece paired with a great looking traditional sword.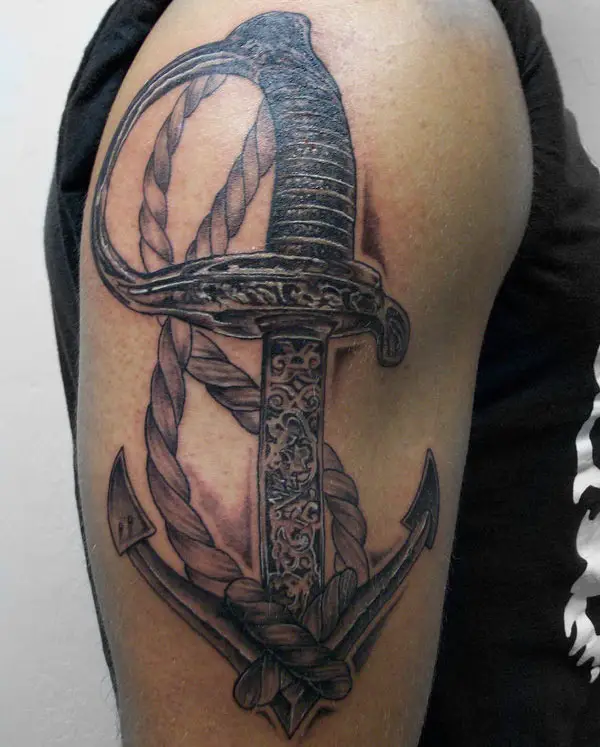 Have heart
Creative and vibrant anchor with ship steering wheel, tattooed on neck.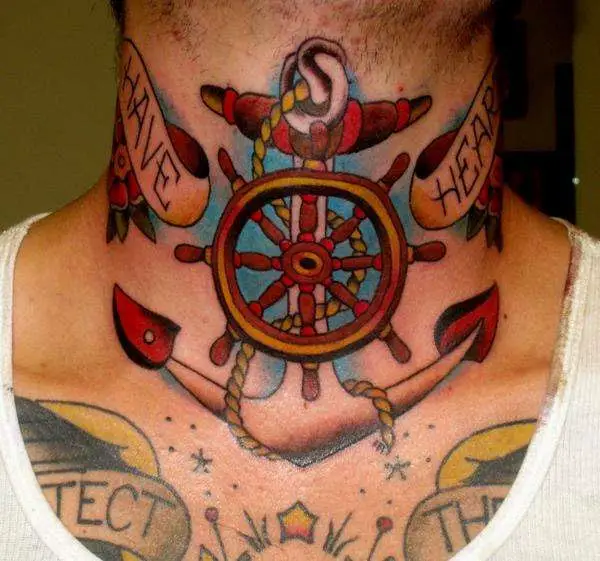 Sea horse tattoo by Flocake
Mystic, mythological sea-horse in dark shade work on upper back.
Posiden
Big back piece displaying a frightening marine devil emerging out of roaring sea waves.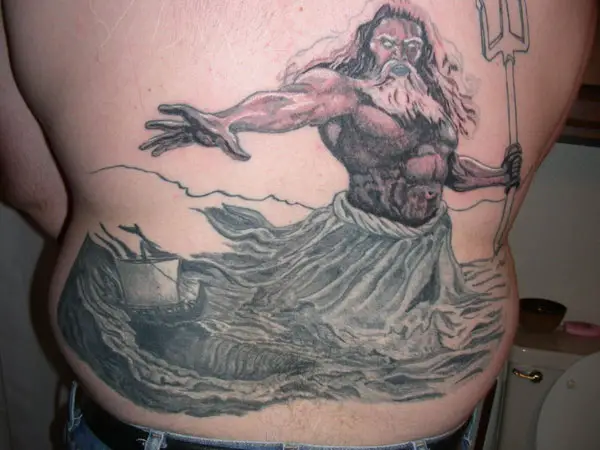 Melanie Loggerhead Sea Turtle Tattoo
Sea turtle with great bold details and blue waves in the background, tattooed on foot.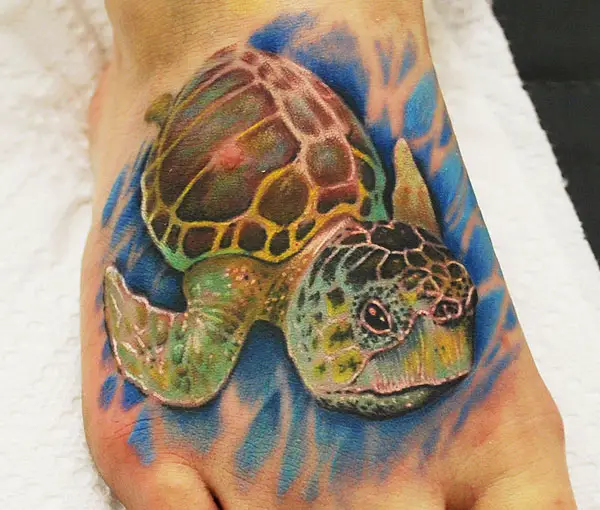 Melanie Loggerhead Sea Turtle Tattoo
Dolphins
The beautiful world of ocean and the colors of waters and dolphins.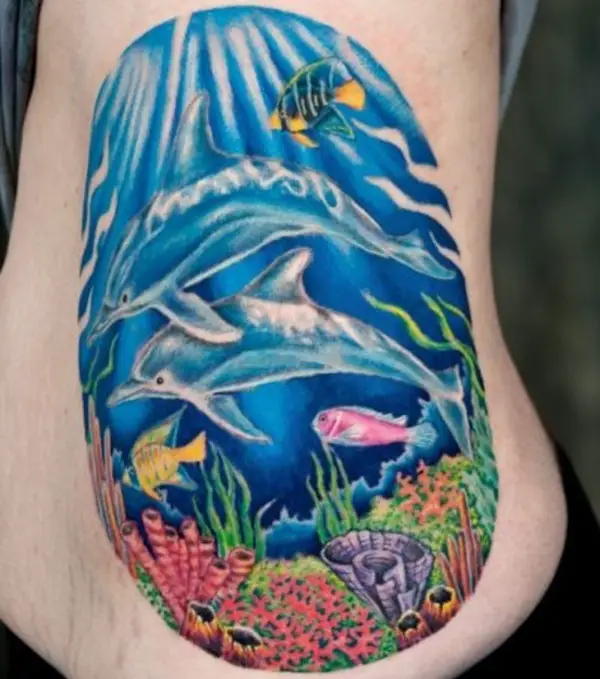 Pirate tattoo
Great looking pirate ship not sailing but flying into a sky of stars.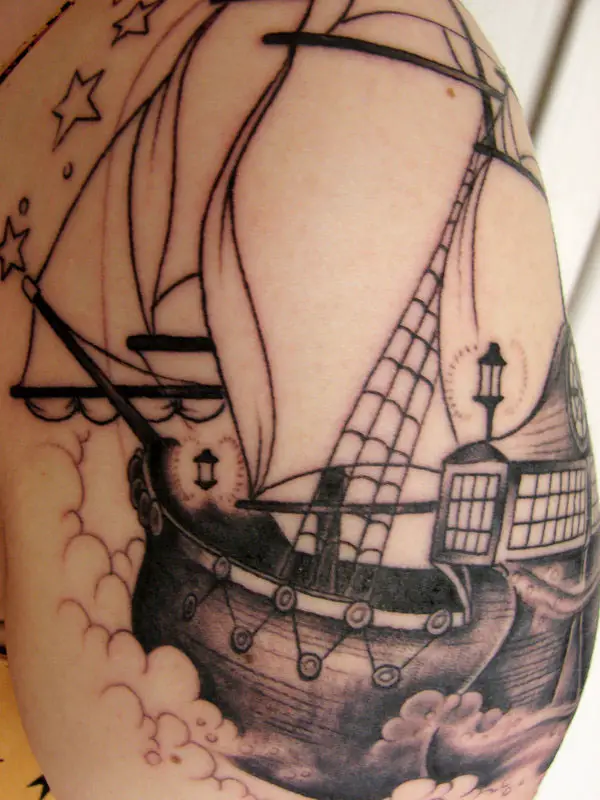 Living On The Edge
Shim sailing through stormy sea representing life on the edge.