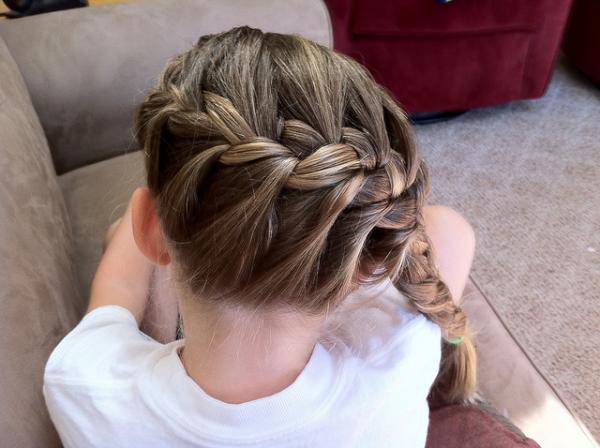 Every individual goes through the naughty childhood phase in his life. A person spends a good amount of ten to twelve years at school. All these years are filled with diverse experiences that prove to be a lot of fun. In the days of school one major discipline determining factor is the hairstyle. It is always very convenient to have easy hairstyles for school going girls. We as humans are very conscious of our looks and hair. This comes naturally to each one of us.
There are many easy hairstyles for school going children that look amazing and can be done without putting in the extra efforts. These hairstyles are very stylish and at the same time do not cause any issues with the discipline. Wearing a hair band for school is a very common thing on short hair. If this band is worn with a little twist, it can change the look completely. The two ponytail hairstyle is also very interesting as a lot can be done with the help of pins and ribbons to enhance the look. Then there are several other experiments that one can do with braided hair, half tied hair and straight hair kept loose.
If you like this article, you might be interested in some of our other articles on Cool Hairstyles for Girls, Cute Hairstyles For Medium Hair, Short Haircuts For Curly Hair and Short Hairstyles For Thick Hair.
Fancy Hair Today
A sideways hairstyle with hair braided from one side to the other that further goes to form a plait.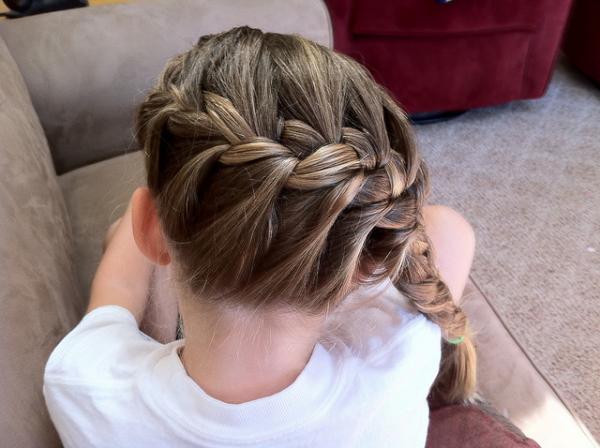 Pretty Japanese School Girl Hairstyle
A hairstyle for the Japanese school girl with a long fringe and a colorful hair-band.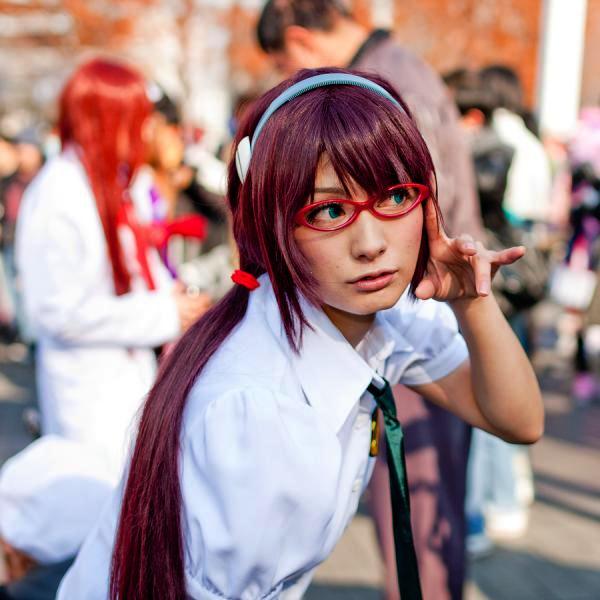 Off Center Chignon
A neat bun on the head towards one side taking all the hair towards that direction.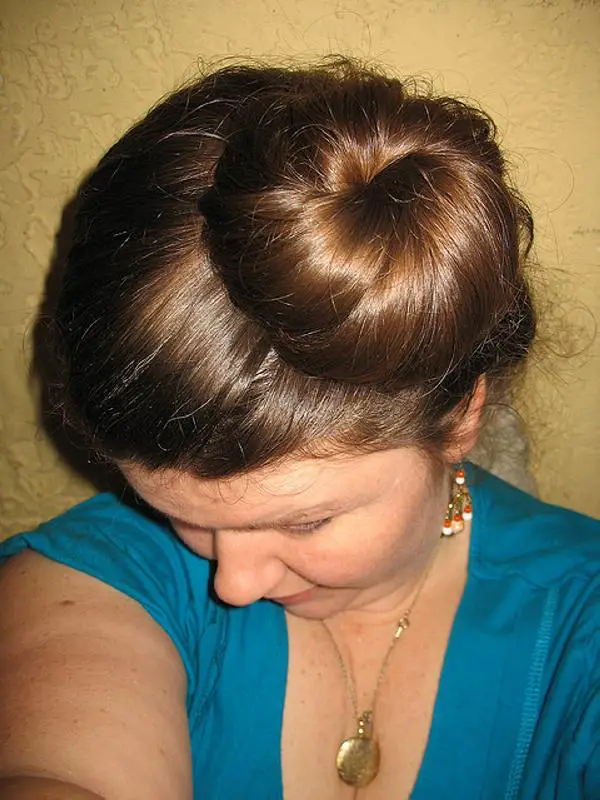 Nautilus Bun
A loose bun on the lower side of the head on the back that looks very elegant on young girls.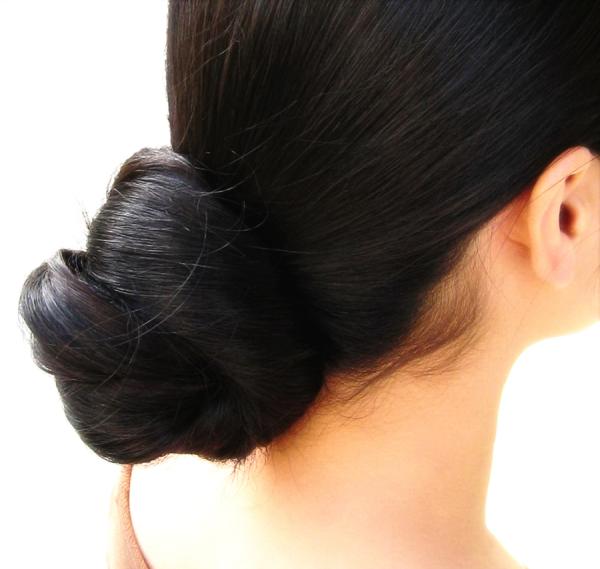 Dropping Down Hair
Hair very long that fall down below the shoulder with the front fringe falling on the forehead.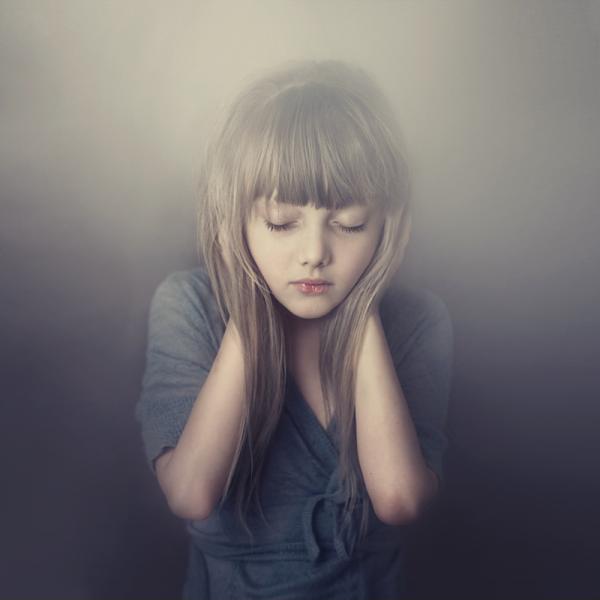 Photo School
Hair cut to equal length giving bounce and volume as they have been left loose.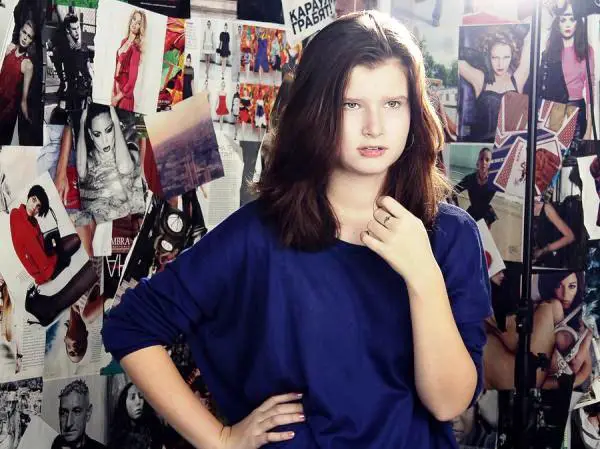 Hairstyle: Two Pony Tail And Clips
Two ponies tied very neatly with a centre partition and cute blue clips on each side.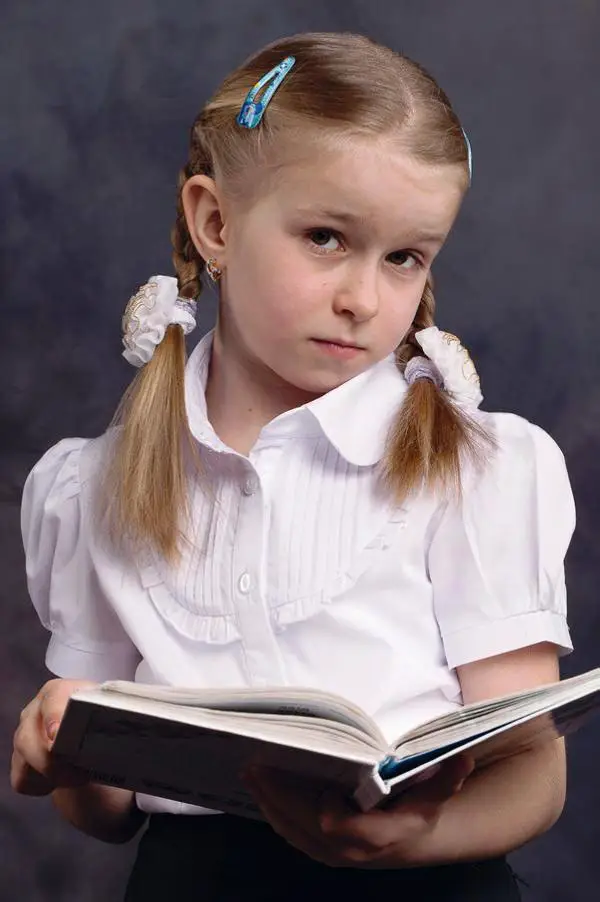 Shiney Hair
Very simple and straight hairstyle with a front fringe and the hair falling loose just above the shoulder.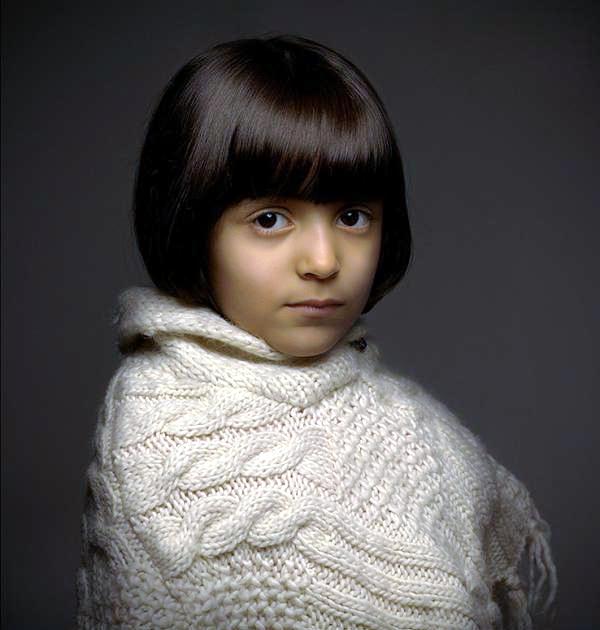 Side Cut Cool Look
Hair cut very short on one side with a long side fringe on the front.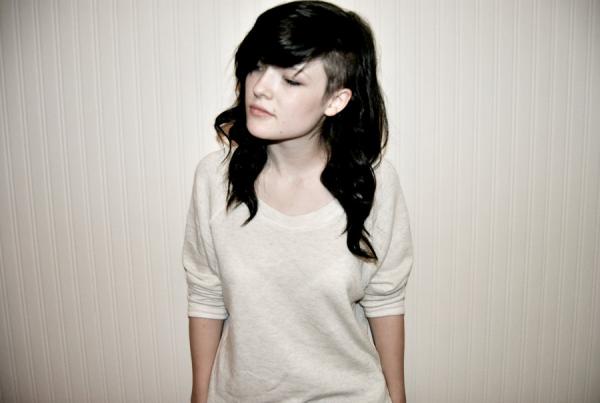 One Pony With Butterfly Clip
One pony tied neatly on the short hair with a front fringe falling on the forehead.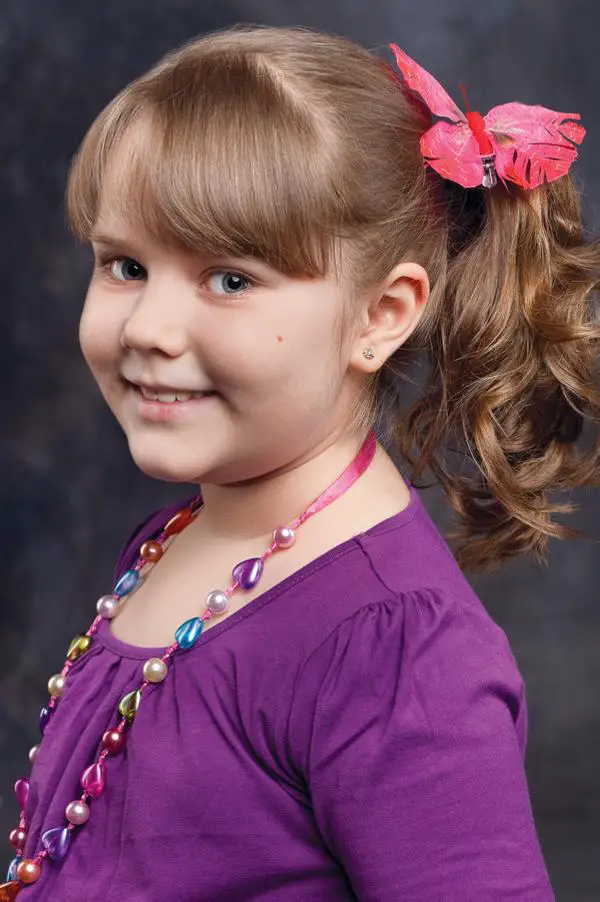 Funky Hair
Short hair tied in two small pony tails with a side parting and the fringe pinned up.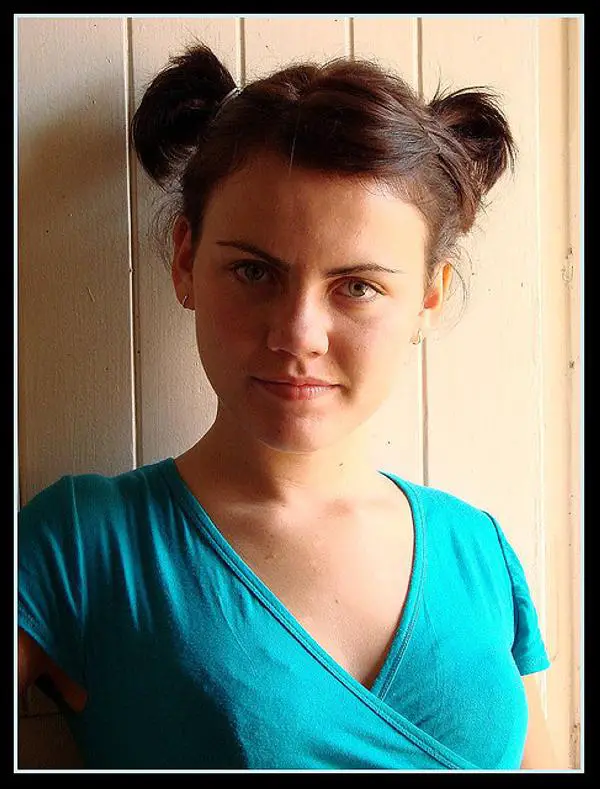 School Girl
A hairstyle for school having straight hair that go a little below the shoulder and a front fringe.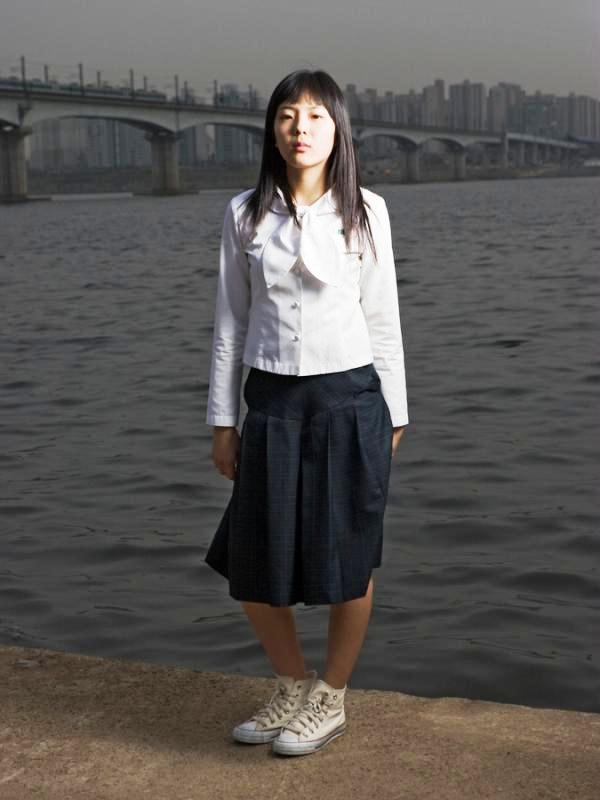 Easy Way To Do
All hair pinned up to form a neat bun on the back having a side fringe for the front.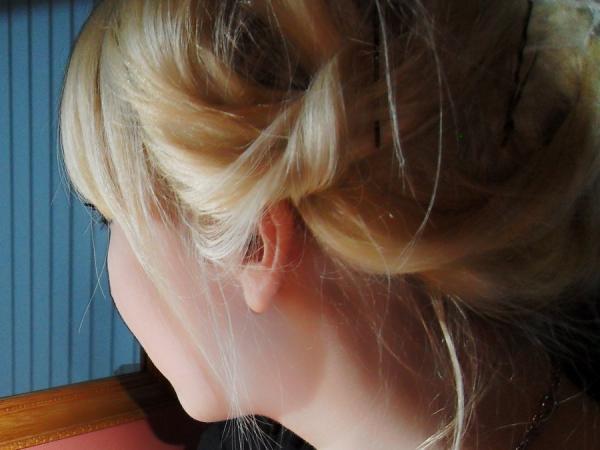 New Do
A neat high tied bun for the hair that is long and black to give a good look.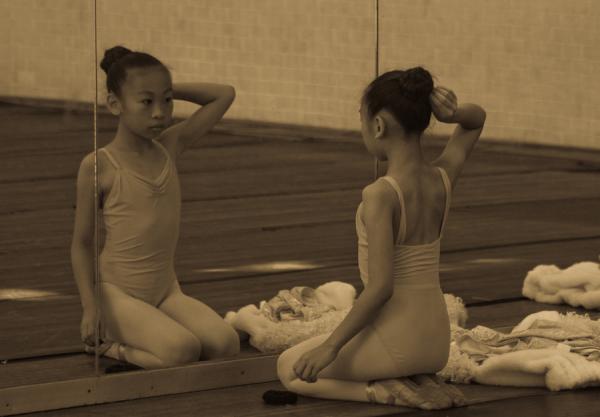 When Is Cold Outside
Blond hair for the cute girl to be kept loose and a front fringe falling on the forehead.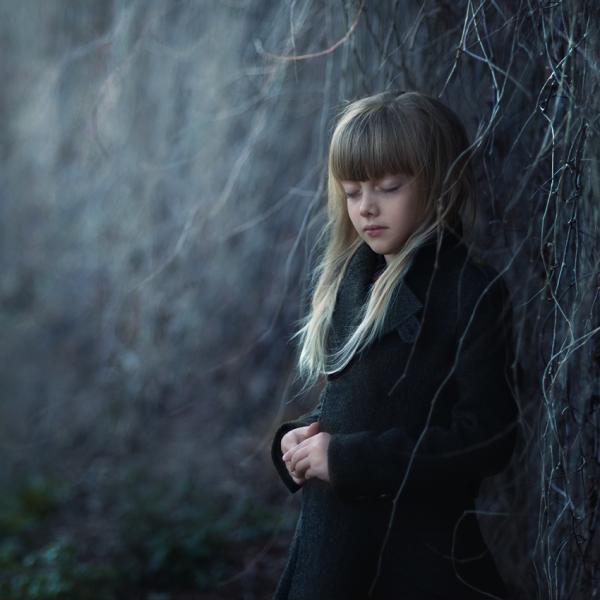 Side Ponytail Hairstyle
Two pony tails for the ling straight black hair to be tied up neatly for school.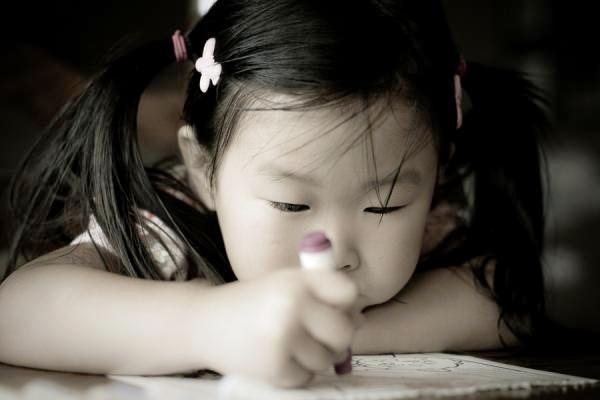 Trenza Easy Hair
hair plaited in the French style that starts from the top of the head and goes down to form a neat plait.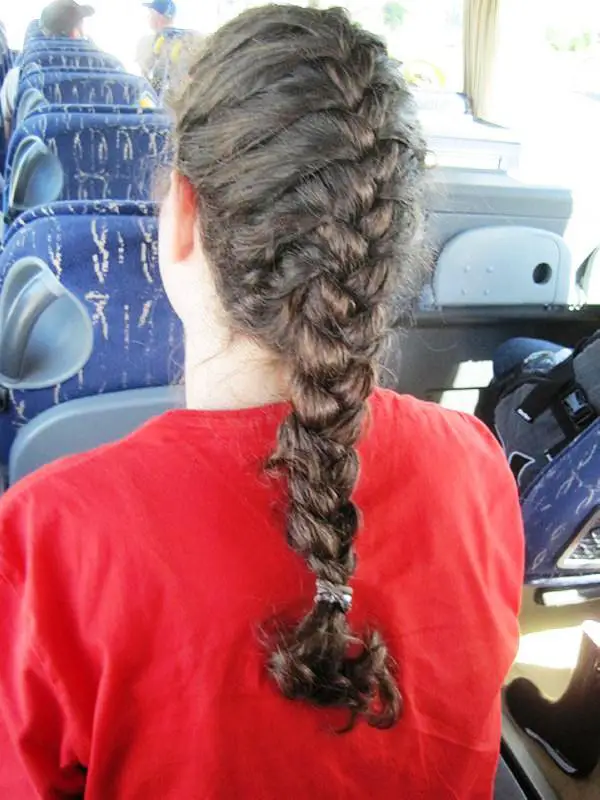 Pink Hairstyle
Two long pony tails tied with a centre parting having ribbons tied to each of them.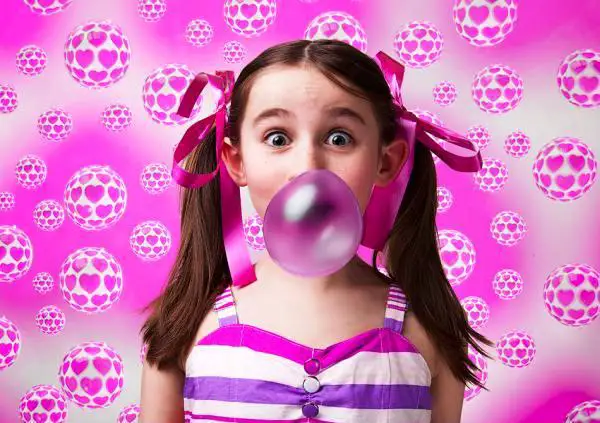 High School Hairstyle
Curly wavy hair tied in a short high ponytail with a slight side parting and a fringe.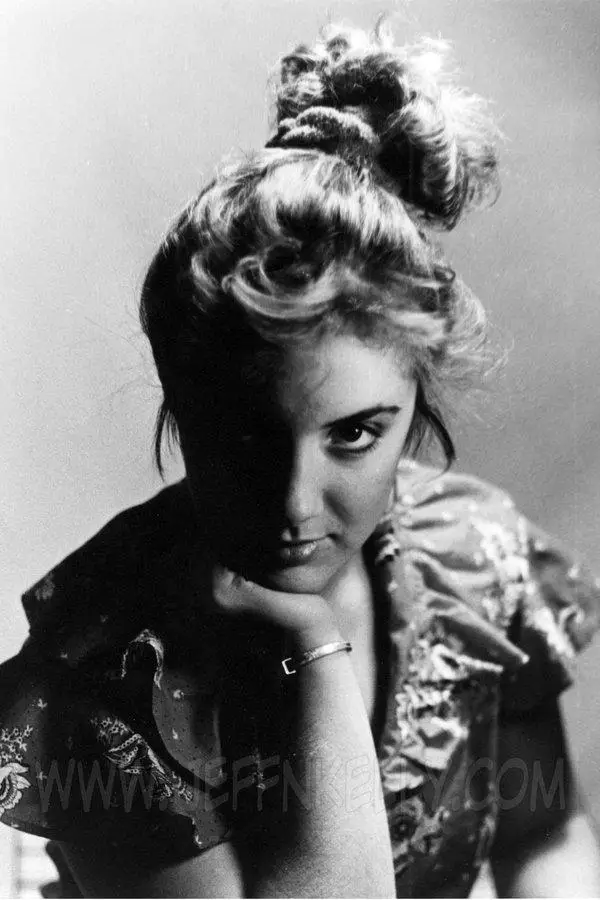 Black and White
A hairstyle that has a front fringe, a small puff and a band to manage the gaps well.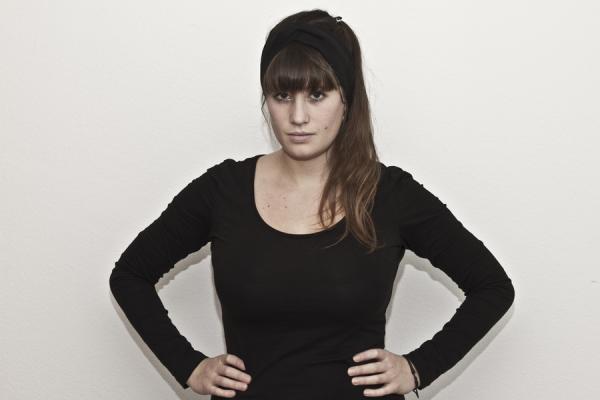 Braided Hairstyle
An angelic hairstyle for the children where the braids cross the forehead and the hair is left loose.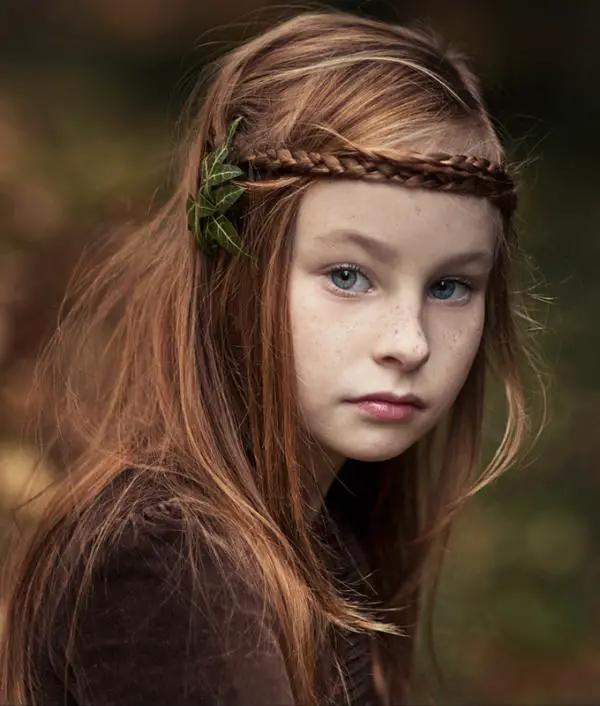 Under Control
A long ponytail for the child with a hair-band used to heap the hair neat.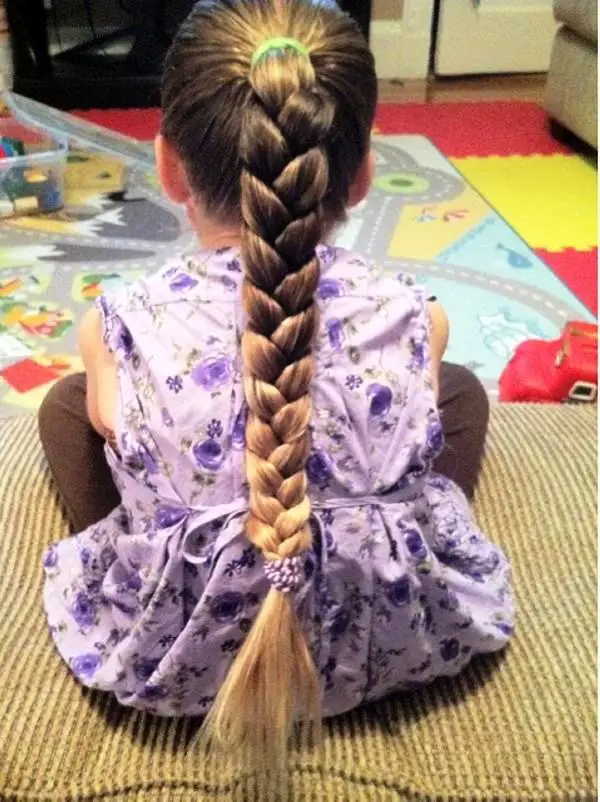 My School Hairstyle
A side long fringe on the front with the feather cut hairstyle.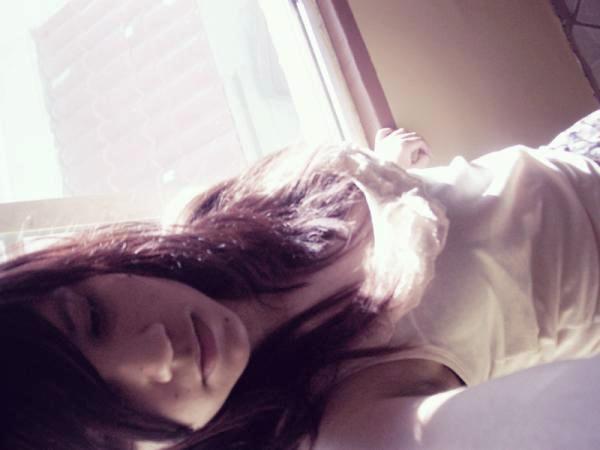 My School Hairstyle
Girl At School
A school going girl who has tied a high pony and a beautiful stylish pin on the front to keep her hair neat.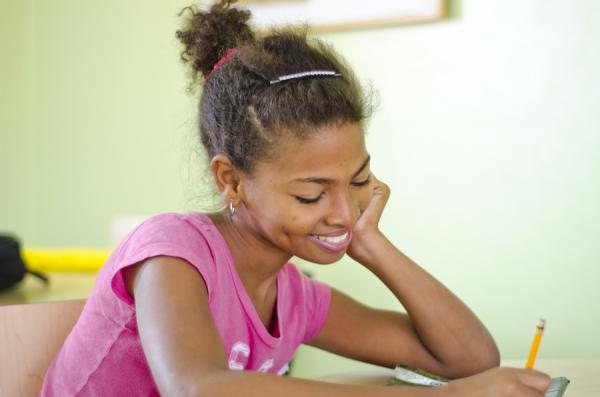 Easy Hairstyle
Hair cut short with a side fringe and a feather cut to give bounce and good volume to the hair.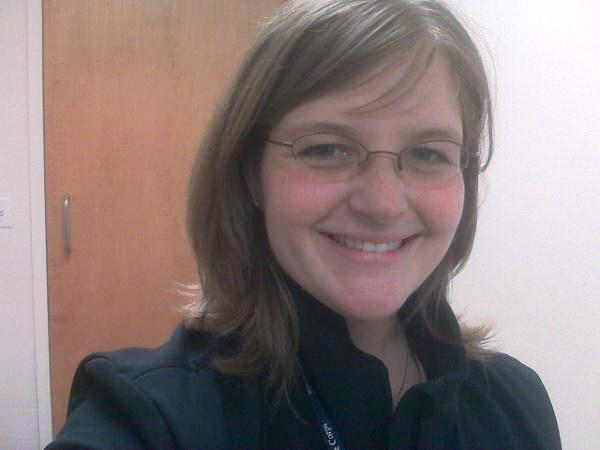 Little Bit Messy
A cute girl with an amazing hairstyle that has curls falling to the shoulder and a fringe on the forehead.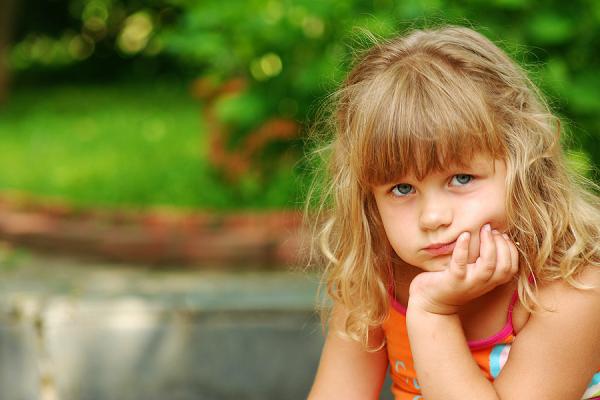 Short School Hairstyle
A short hairstyle for the school going girl with a front forehead fringe and a pony on the back.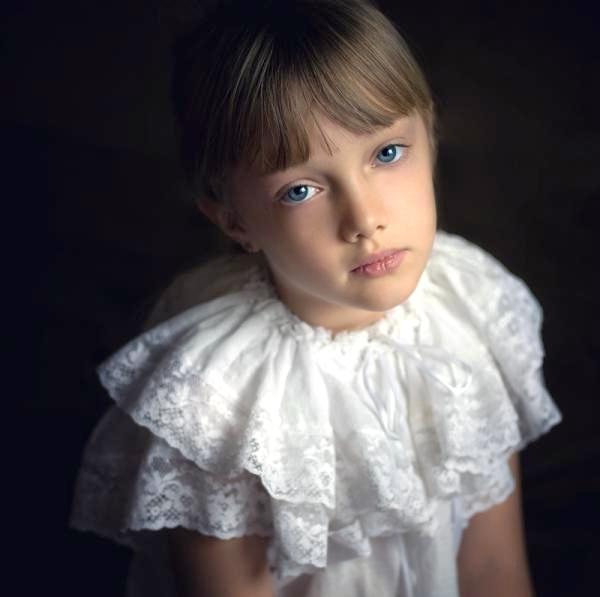 Young Ballerina
Very short curly hairstyle with a front fringe and short loose curls on the back.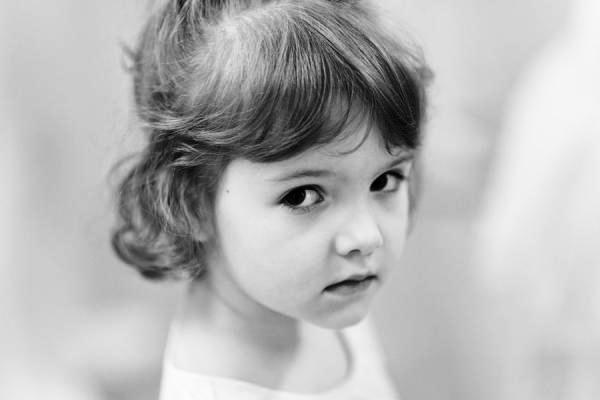 Happy Halloween
Very cute hairstyle with half tied hair which have hair strands rolling back from the front and a tiara.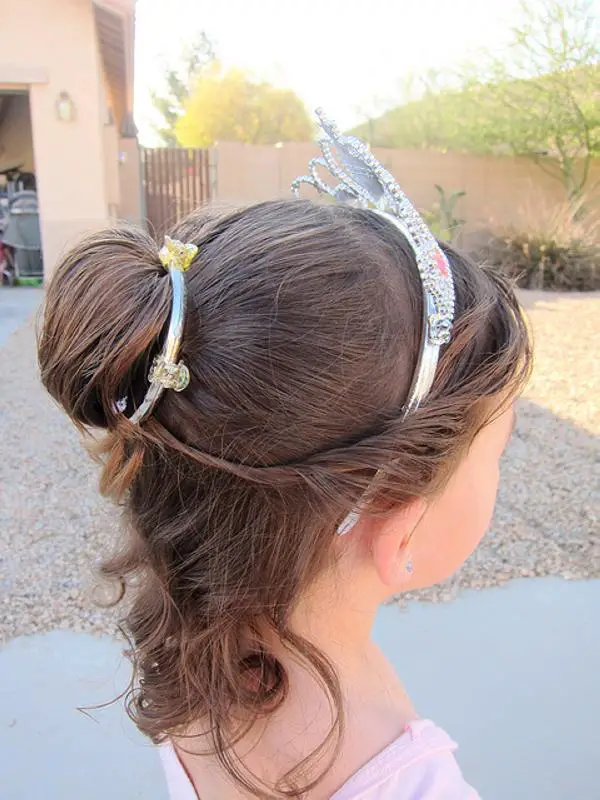 School Girl In Shanghai
Straight hair that run above the shoulder with a side parting, to complete the neat look.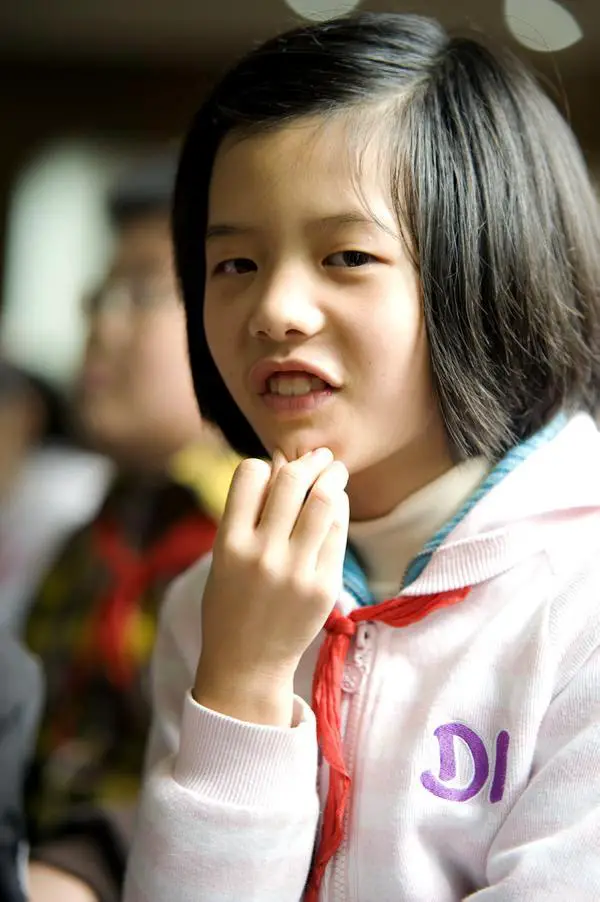 Awesome Hairstyle
Long straight hair pinned up from the front to form a puff and having hair that fall down straight.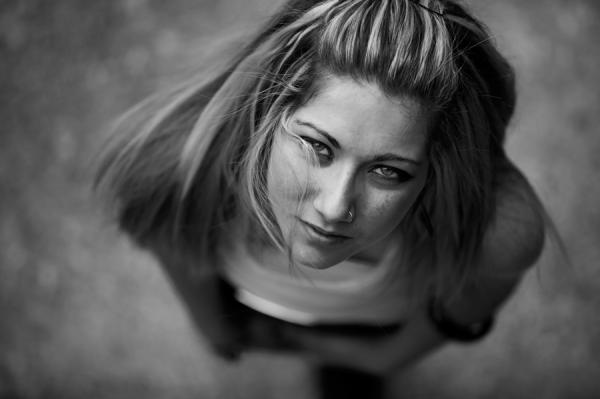 Easy Braid Bun
A cool hairstyle with hair that are braided from the front and go back to form a small bun.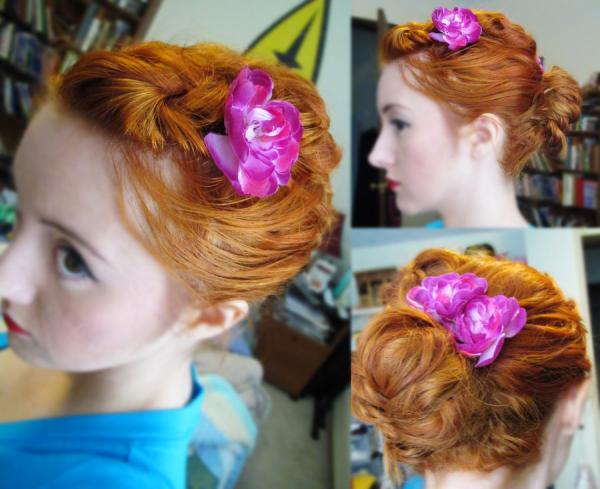 Ed Hair Style
Funky school hairstyle with front short hair loose and a long pony tail on the back.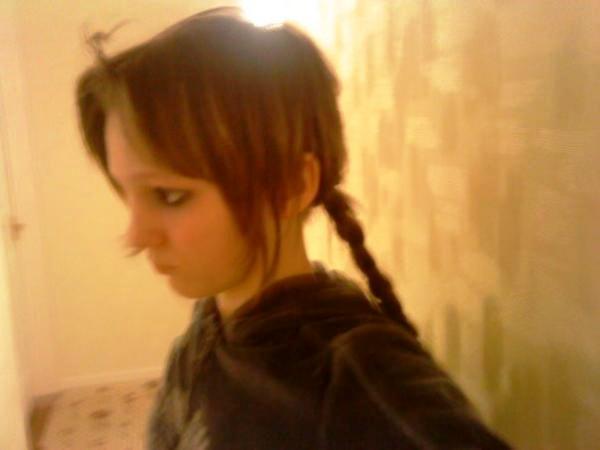 The Cheat Pleat
Hair segmented and taken back to form a bun by pinning up all the segments neatly on the back.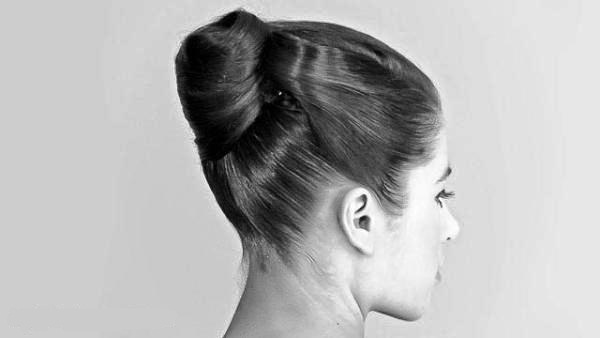 Cool Hairstyle
A hairstyle that has a pony on the back and a front side parting with hair pinned up leaving a few strands loose.