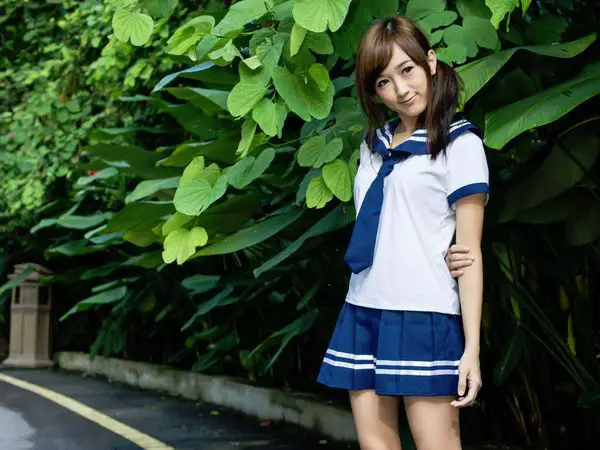 School is where you spend a large part of your day. Wherever in the world you go to school, you must look neat and presentable. But just looking neat is no fun unless you add an element of cuteness too. Why have pretty tresses if you cannot wear them in cute hairstyles? There are many Cute Hairstyles For School that are easy to manage, cute and smart.
Little schoolgirls can have their hair tied into side ponytails for school. This is a neat look that keeps the hair from getting messed up during school time. The hair can be parted on one side, and styled in short front bangs. Braided hairstyles also look cute and pretty on small girls. They keep the hair looking great without putting any stress on the hair strands. For schoolgirls who are slightly older, short blunt haircuts look nice. You can wear your hair in a medium length haircut and manage it with a hairband. You can also tie your hair back in a ponytail, if you have long hair. In high school, cute hairstyles are easily created by tying your hair in high ponytails. You can also use rollers to give a wavy and dressy look to your hair on a special day.
If you like this article, you might be interested in some of our other articles on Jennifer Aniston Hair Color, Two Tone Hair Color Ideas, Everyday Hairstyles and Brown Hair Color Ideas.
Cute Ponytails
The side parted hairstyle with the two long side ponytails, is a neat look for school.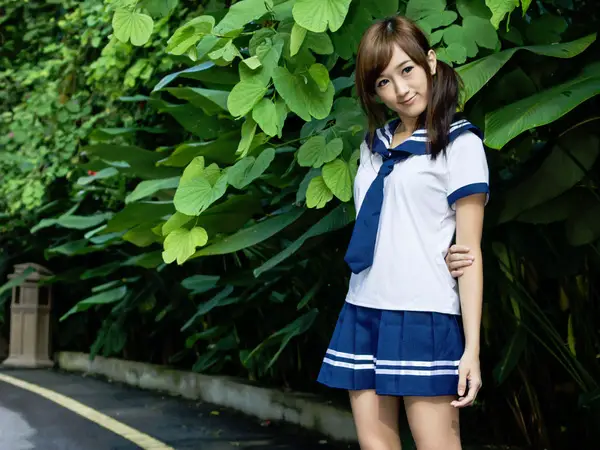 Medium School
The straight hair has been styled to fall below the shoulders, in this schoolgirl hairstyle with bangs.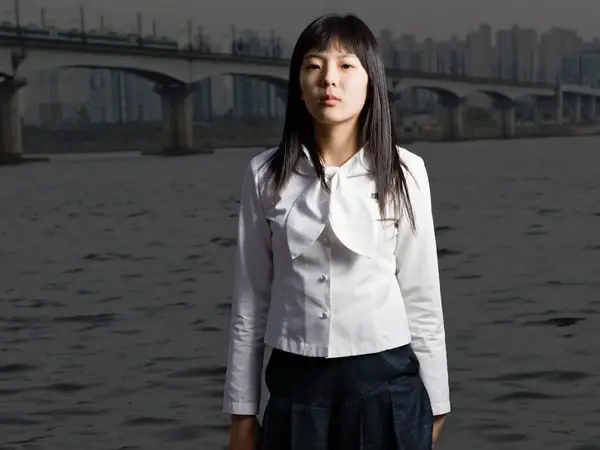 Medium Schoolgirl Hair
Medium length hair looks great, tied in two loose side ponytails. A pretty schoolgirl hairstyle.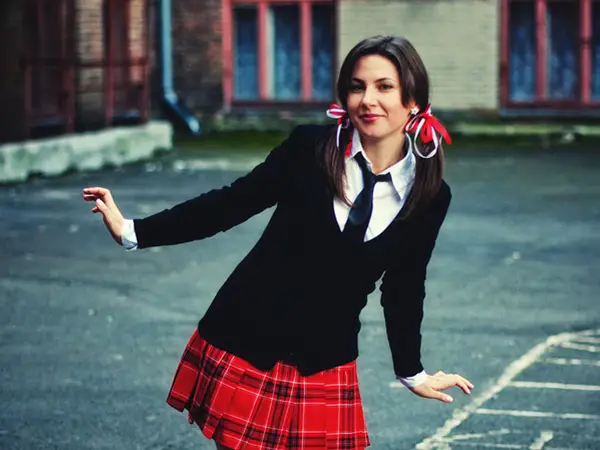 Dance Dance
Dancing locks on the shoulders combine with a shiny front fringe, in this cute schoolgirl hairstyle.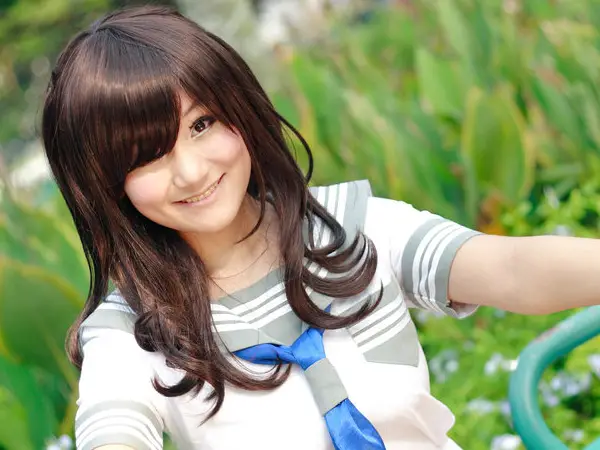 School Ready
Her straight hair fashioned in two side ponytails, this little hill girl is all ready for school.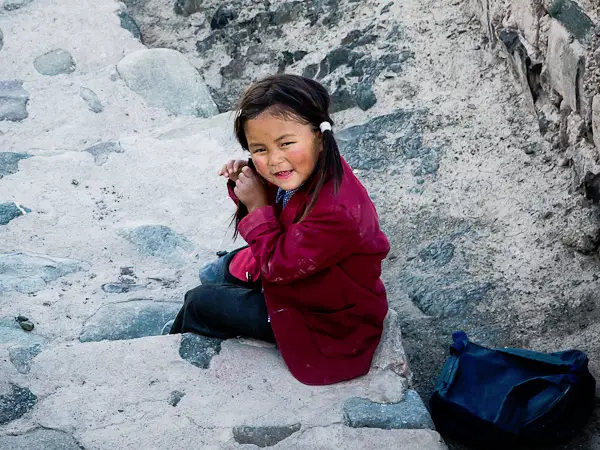 U At School
The deep U shaped fringe ending in an asymmetrical line, goes well with the cute side ponytails.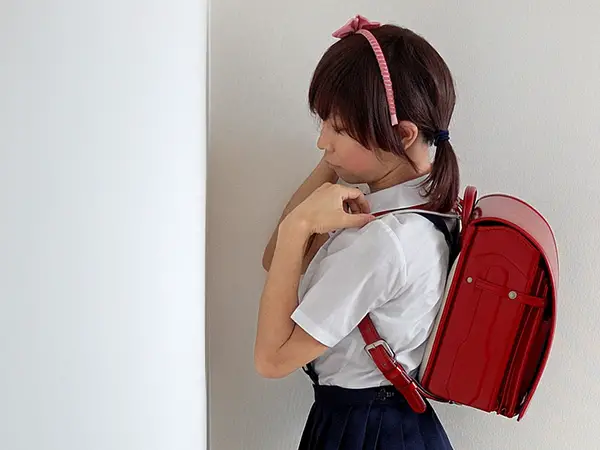 Stylish Hair
The front hair is carefully trimmed and layered, in this fresh schoolgirl hairstyle.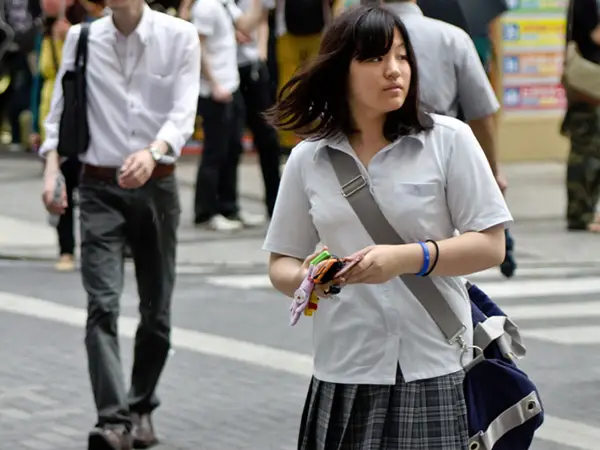 Show Hair
The two schoolgirls have kept their shoulder length straight hair open, giving them a cute and trendy look.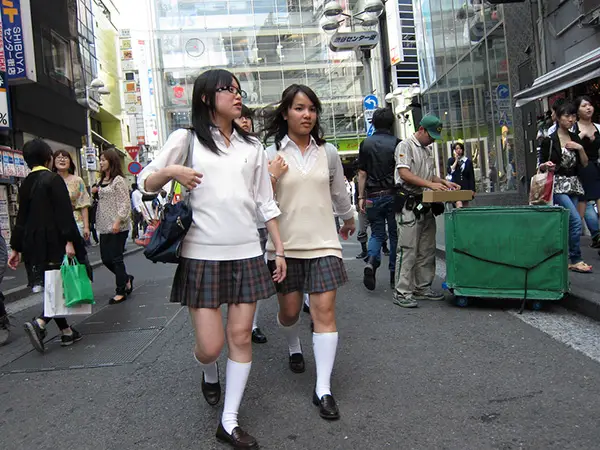 Too Cute Hair
Two huge fluffy ponytails on the sides, look perfectly cute with the soft front fringe.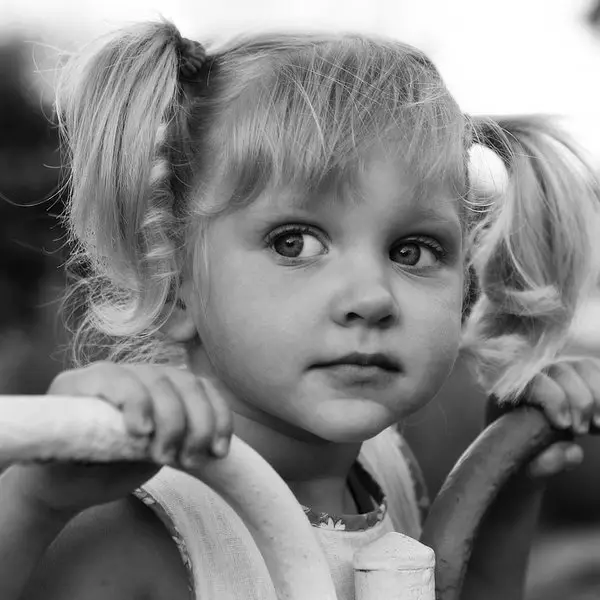 Classic Style
Center parted hair tied at the back, is a neat and classic hairstyle for school.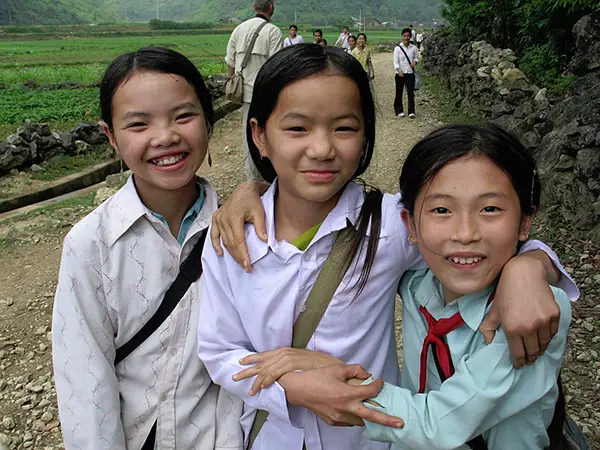 Cute Neat School Style
This young schoolgirl has her straight hair pinned back to open up the forehead.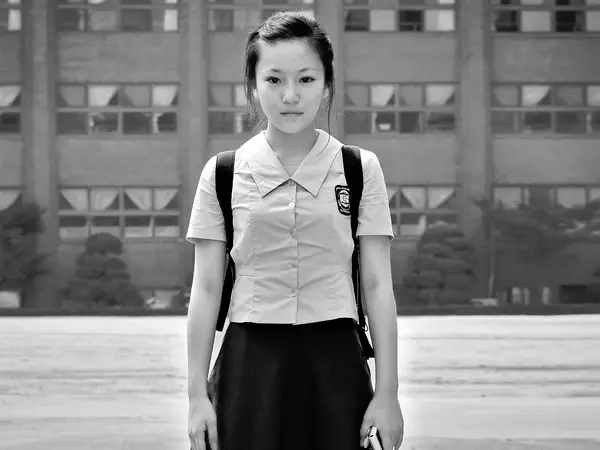 Cute Little Schoolgirl
With a cute pink hairband in place, this long-haired little girl looks happily dressed for school.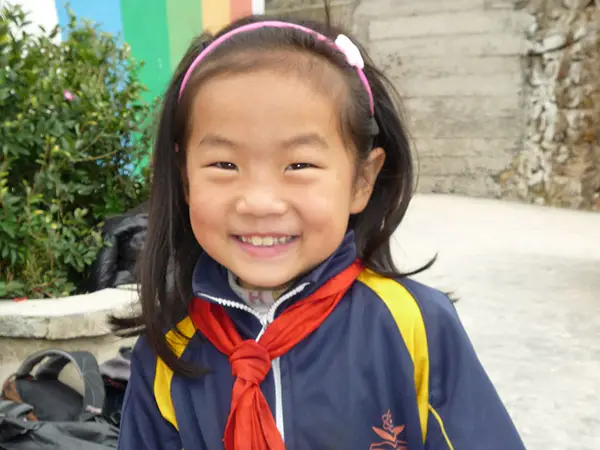 Asymmetry Schoolgirl
The thick front fringe with asymmetrical styling on the sides, is funky and cute.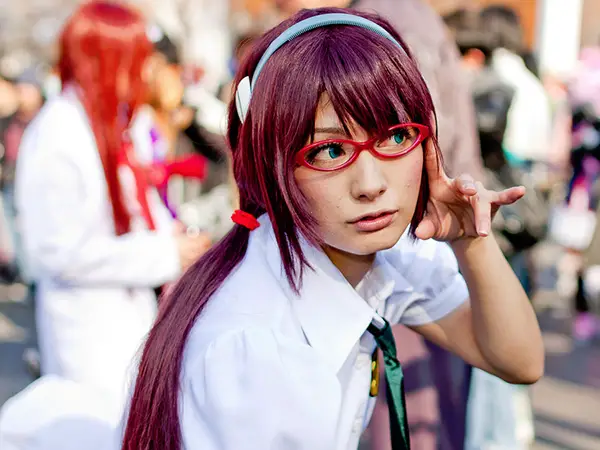 All Schoolgirls
Seated in a row, these schoolgirls show off their fine wavy shoulder length hair.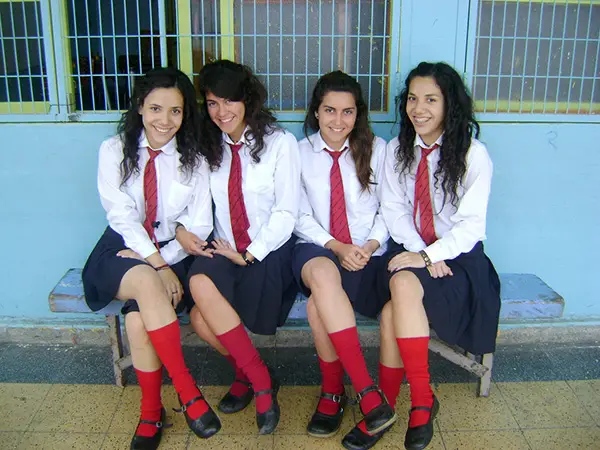 Fresh Schoolgirl Look
This young girl wears her straight hair in a fresh style, with an asymmetrical layered strand framing her face.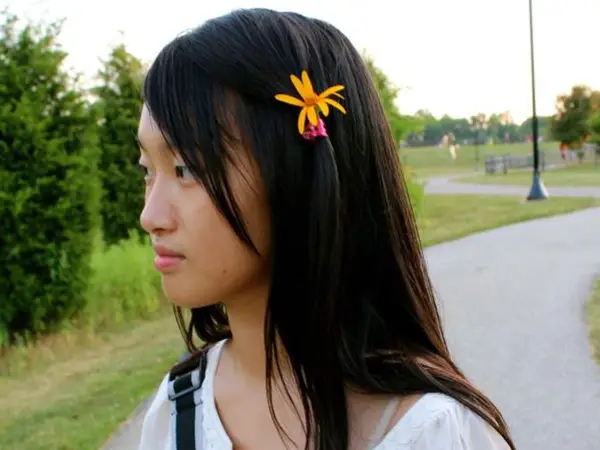 Cute Touch
Short blonde hair is given a cute touch with two high side ponytails.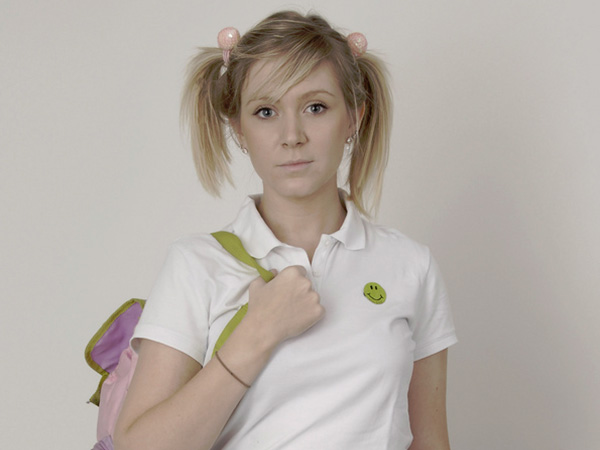 Long Haired Lassie
A thick front fringe on her forehead in combination with the long side ponytail, gives a cute look to this little girl.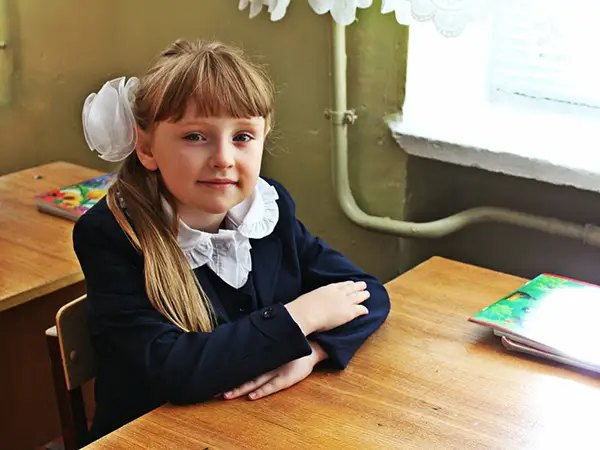 Long Haired Lassie
Schoolgirl Edges
The edgily styled wavy hair is tied into a high ponytail on either side of the head.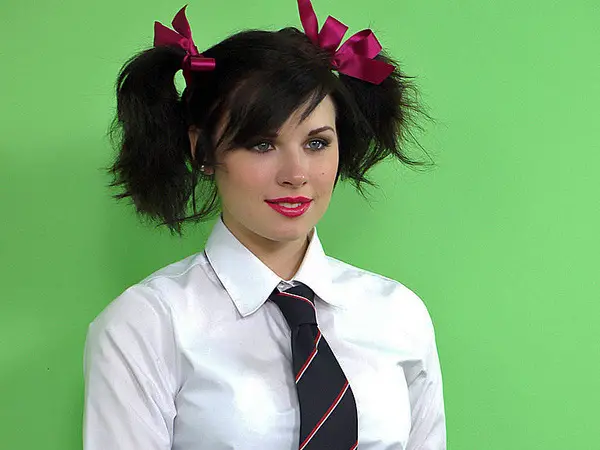 Schoolgirl Edges
Schoolgirl Cute Hair
The thick fringe nearly covers her forehead, as this girl poses in her shoulder length hair.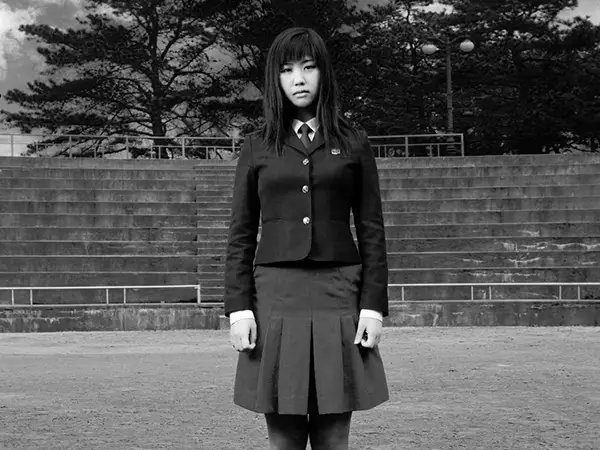 School Time
This serious schoolgirl has her wavy blonde hair side parted and left open.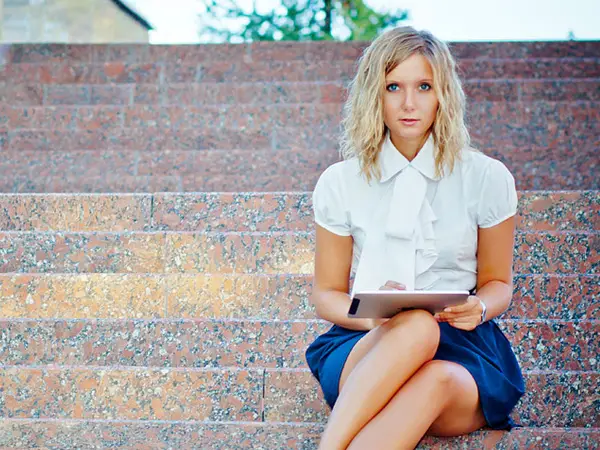 School Time
Braid And Bangs
A narrow braid hangs down the shoulder of this small schoolgirl, who wears her hair in bangs.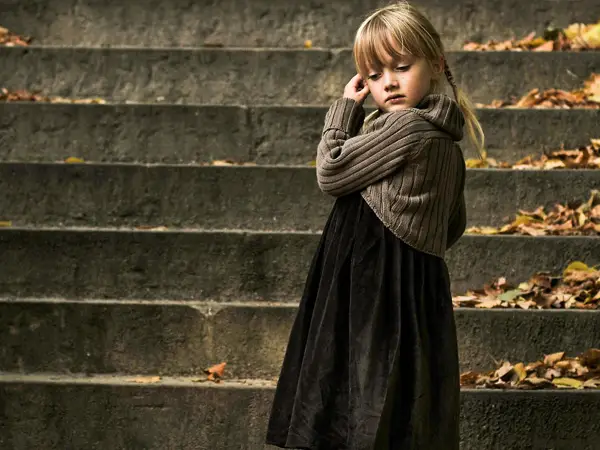 Red Bangs
The red ribbon adds a cute and sexy touch to the shoulder length hairstyle with bangs.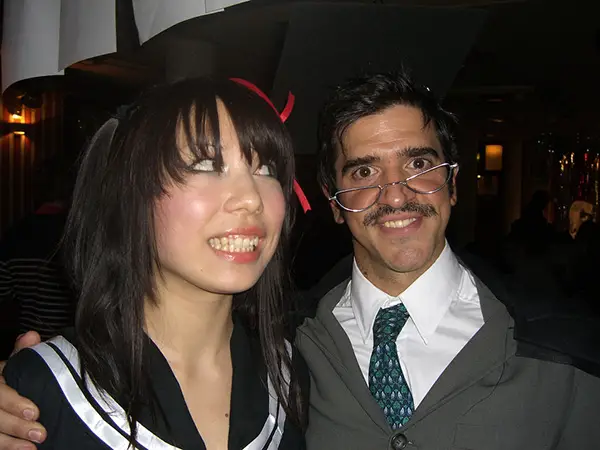 Fluff School
Round fluffy ponytails look cute with the front hair brushed carefully over the forehead.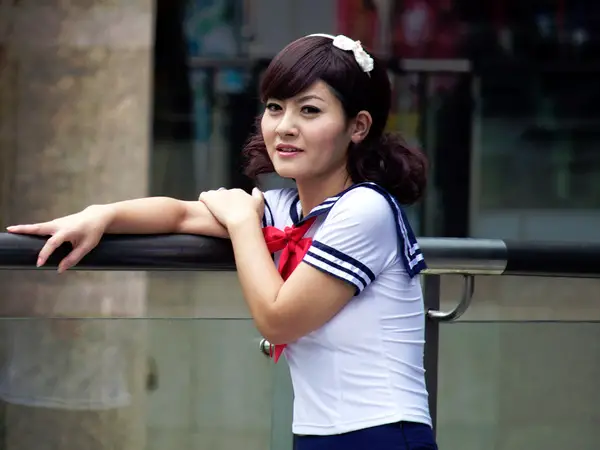 Cute School Styles
Hair pulled up into high ponytails on the sides, is just naturally cute.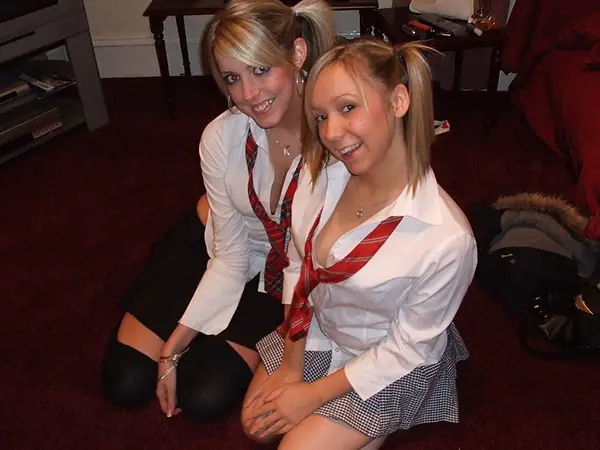 Rich School Style
In this rich hairstyle with bangs, the hair at the back is pulled into a ponytail, while a portion of long hair hangs down the side of the face.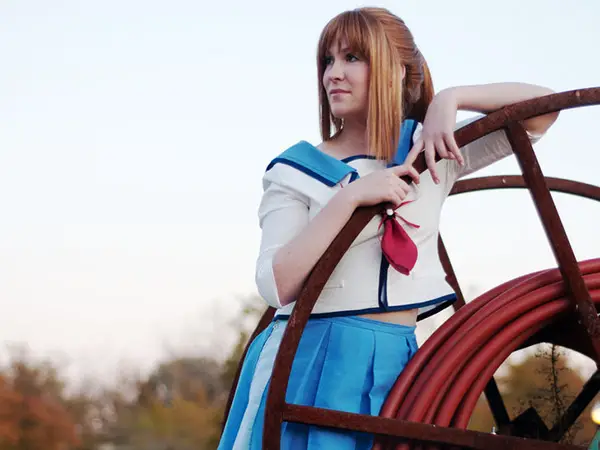 Lunch At School
With her shiny auburn long hair styled in front bangs, this schoolgirl has a cute look.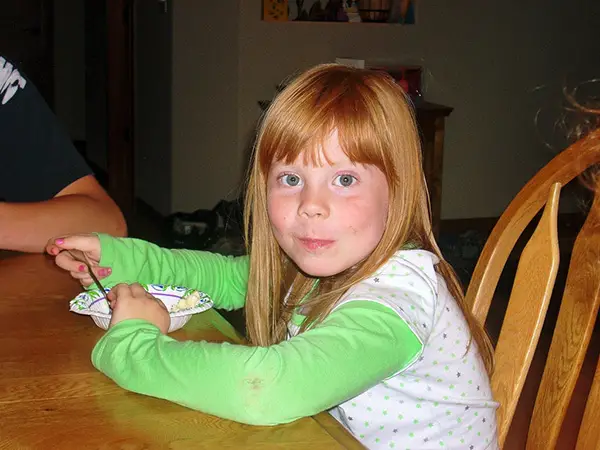 School Notty
In this naughty schoolgirl hairstyle, the bottom hair strands have been put in rollers for a sexy rippling effect.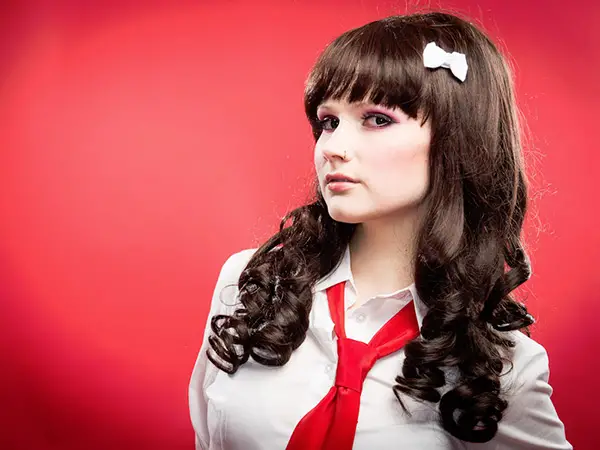 Schoolgirl Blunt Cut
This young girl has her straight hair styled in a short blunt cut. A regular and neat schoolgirl hairstyle.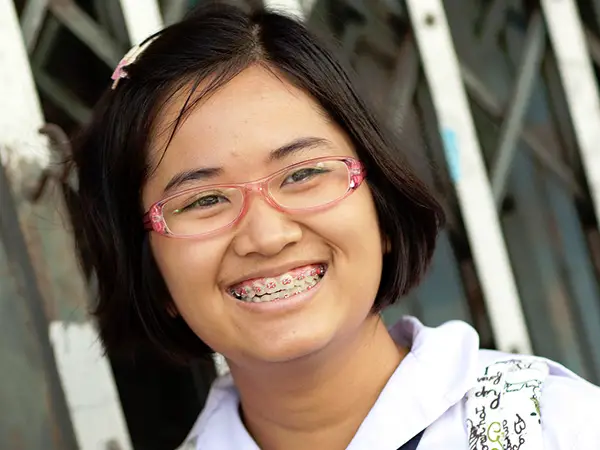 Schoolgirl Bangs
The thick front fringe neatly covers the forehead of this small girl. Her hair is tied at the back.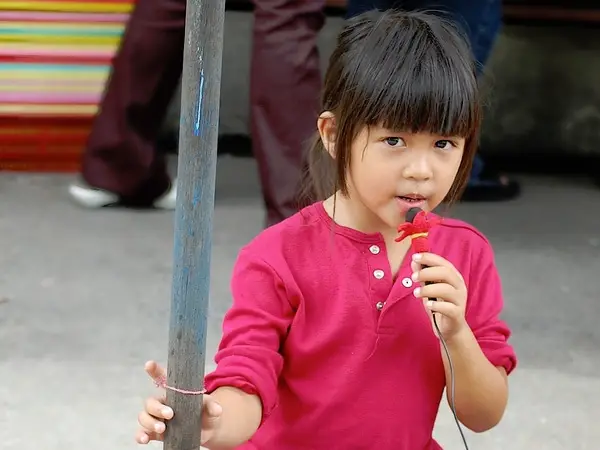 Schoolgirl Retro
Thick wavy hair falls down the shoulders, in this hairstyle with bangs.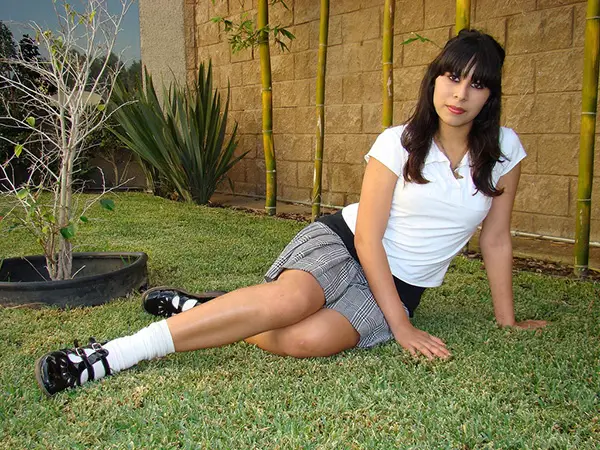 Schoolgirl Straight Hairstyle
With her dark brown hair parted on the side and left to flow down a shoulder, this schoolgirl looks stylish.