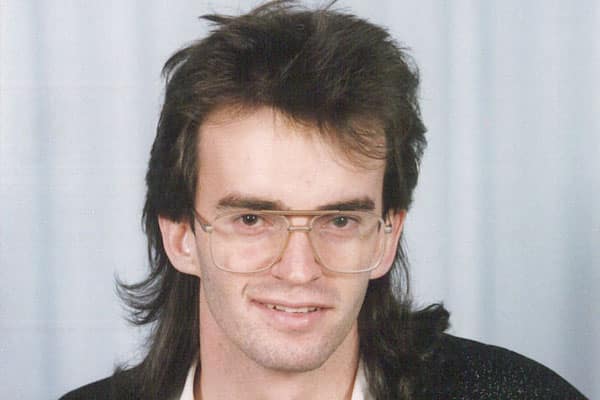 The mullet is known to be a hit or miss with most people – while some love it, others hate it. And though there are few people who can actually pull it off without looking silly, it is still rather popular today. Whether this is because mullet wearers believe they look great with the cut, or just because they find it funny, we don't know. However, in order to display some of the best, funniest, and most unique "business in the front, party in the back" hairstyles, we have put together the list below. So, without any further ado, here are 11 funny mullet pictures, bound to make you laugh!
1. "They Said I Was Forever Alone…Well, Me And Fefe Think Not."
Well, at least he found someone who loves his mullet. Right?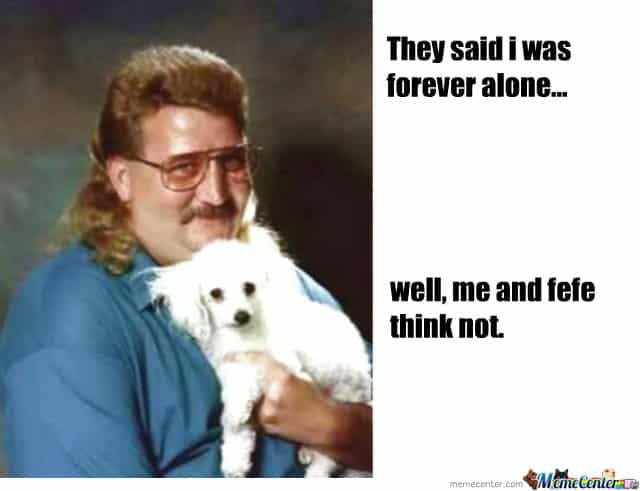 2. "I Mustache You A Question, But I Need To Mullet Over"
Another great mullet, this one is even slicked back and accompanied by a matching mustache.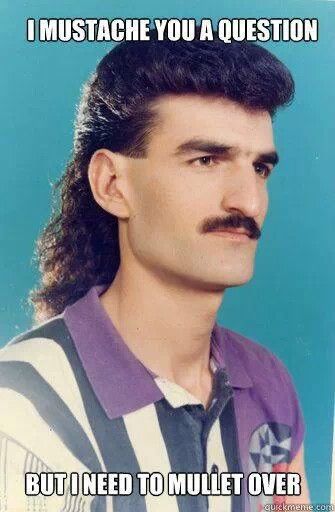 3. "That's A Good Question, Let Me Mullet Over"
Though he may have liked it at the time, this is a haircut (and picture) that I'm sure his friends will never let him live down..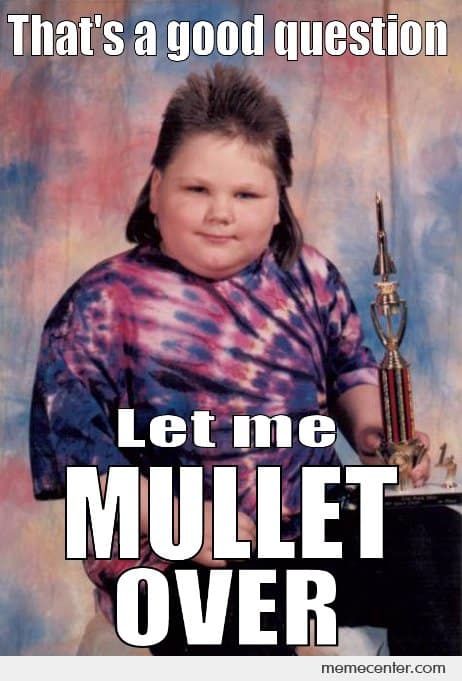 4. "Quick, Staring Contest"
Not only does he have a great mullet, but he is also very good at staring contests because of it!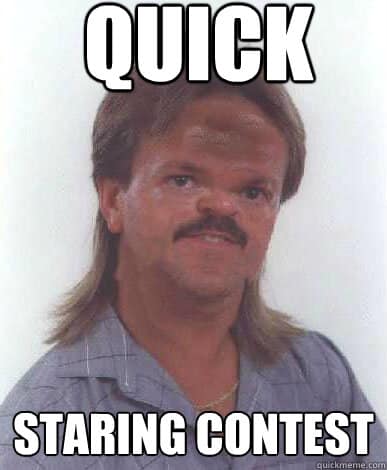 5. Two Mullets In One Picture
Which one do you think is more mullet-y?
Thanks to the neat measuring technique they used in this photo, it is rather easy to make a decision..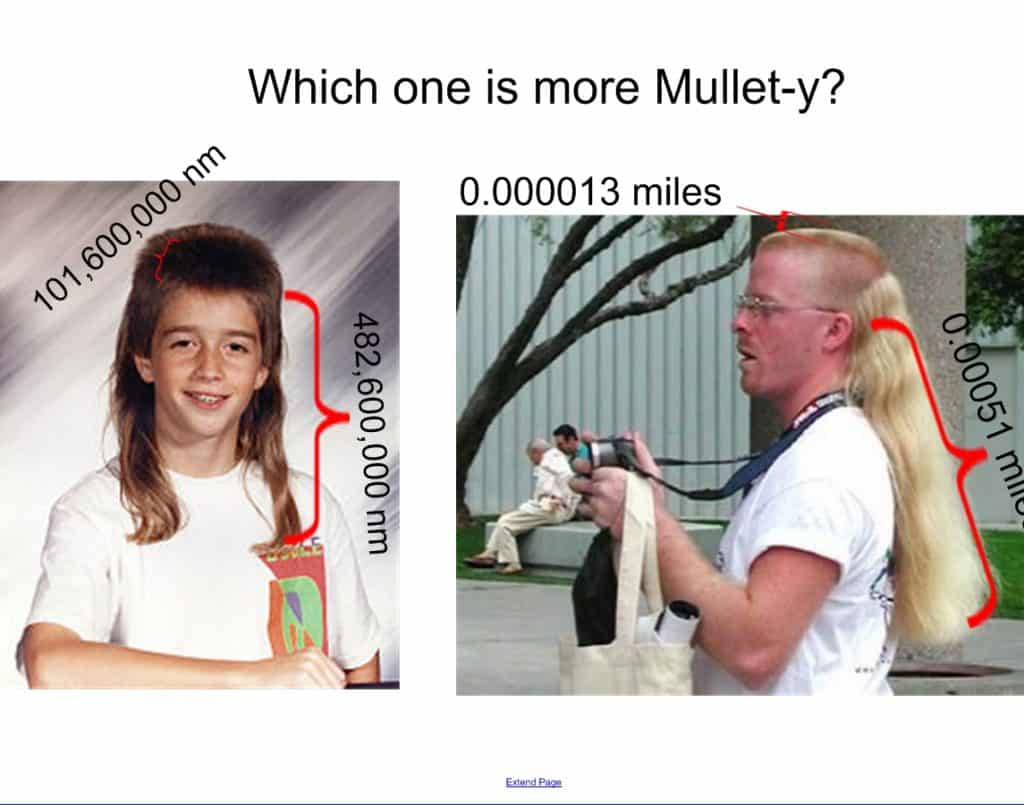 6. A Very Messy, Yet Very Unique Mullet
Not only does he have a neat mullet, but he has some awesome glasses to go with it!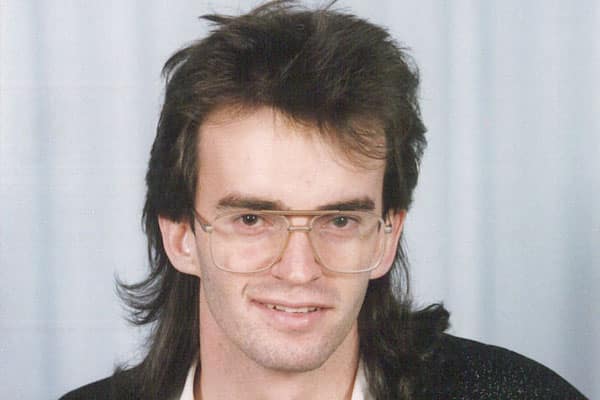 7. A Rather Arrogant, Curly Mullet..
Though this may be surprising to some people, mullet wearers can actually be very cocky. The picture below is a perfect example..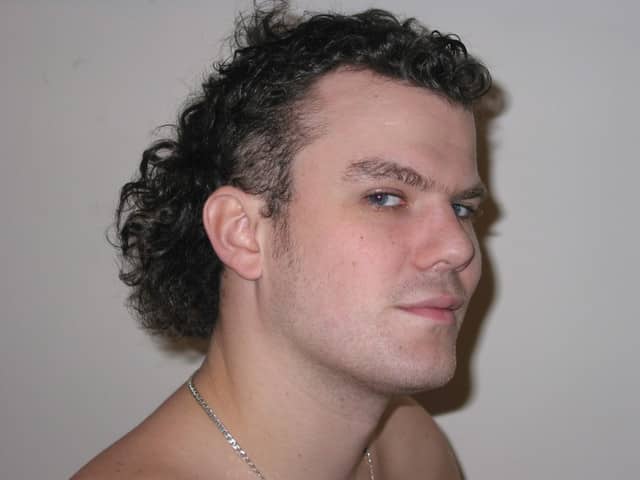 8. "Mullets. Not Cool."
Not cool, but certainly funny when transferred over to the internet via memes..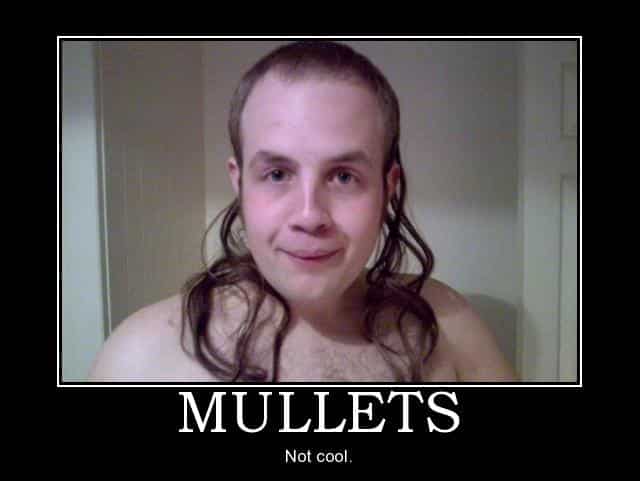 9. "I Want You, For The Mullet Militia"
The few, the proud, the mullet militia!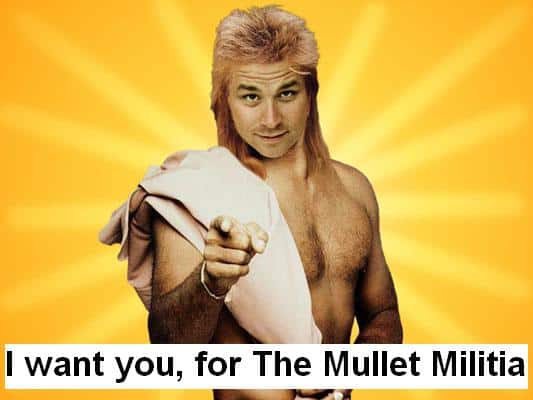 10. "When Your Mom Forgot Her Fanny Pack And You Have To Watch The Whole Mudding Championship Without Any Mountain Dew"
This poor guy doesn't have any Mountain Dew, but at least he is rockin' an awesome orange mullet at the mudding championship.
11. An Amazing Mullet, And Some Incredibly Stylish Chest Hair
An image that is as funny as it is difficult to pull off.. I personally can't tell which I like better – the mullet or the chest hair?