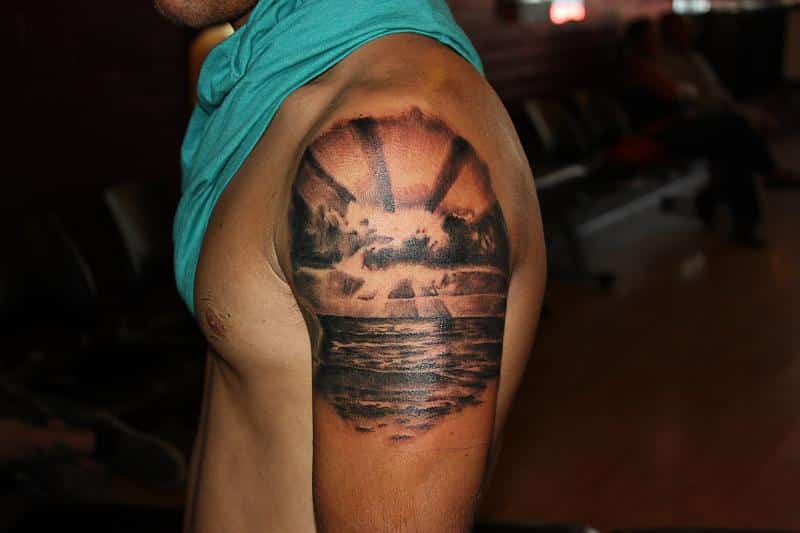 One of the best things about the beach, is the sunset. Not only is it beautiful, but it makes for a very peaceful time on the sand, which is why the high number of people with ocean sunset tattoos should come as no surprise.
Whether you live on the beach yourself or just enjoy a nice sunset from time to time, the tattoos listed below should certainly be of interest. In addition to their overwhelming beauty, there is also a high amount of detail and very well done shading that can be found within the designs, making for a rather great showcase of tattoos!
1. "Treasured In My Heart You'll Stay, Until We Meet Again Someday"
A beautifully done tattoo, and a very well worded quote, likely remembering a good friend.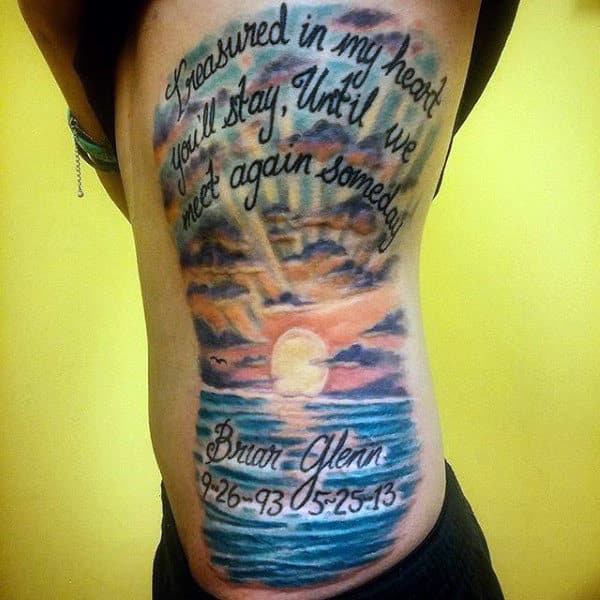 2. Some Very Realistic Ocean Waves, And An Amazing Sunset In The Background
Something else thats really neat about this piece, is that a blue sea women is almost camouflaged into the waves!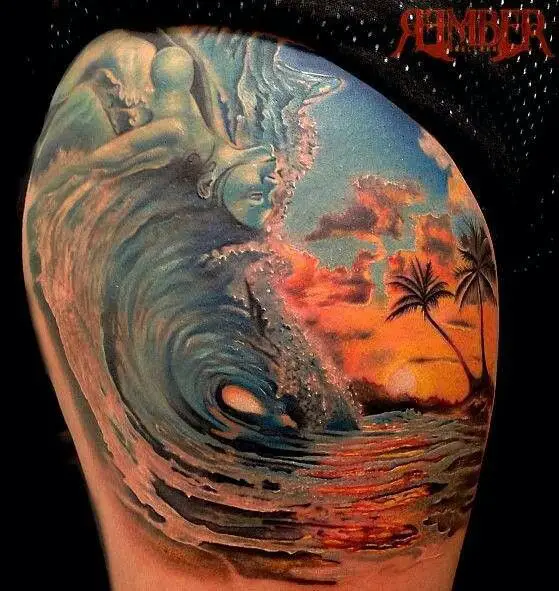 3. A Palm Tree, Overlooking A Beautiful Ocean Beach Sunset
A tattoo that is so pretty, it's hard not to love!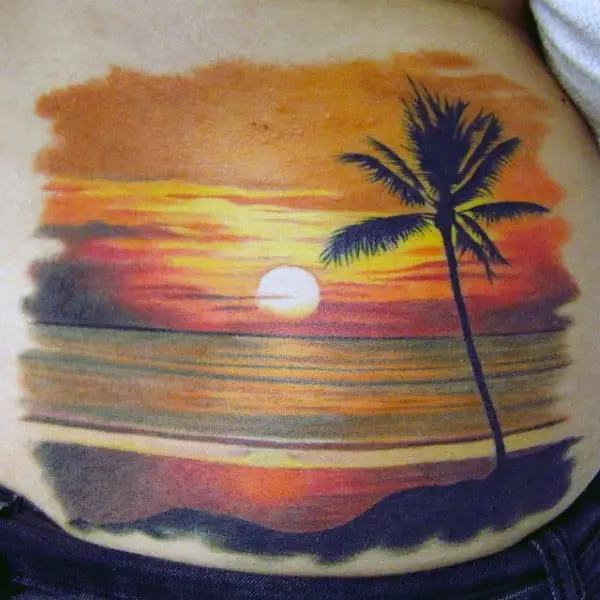 4. A Mens Full Color Beach Sunset With A Reflective Ocean
Though this is just a small rib tattoo, it stands out very well and looks great done in color.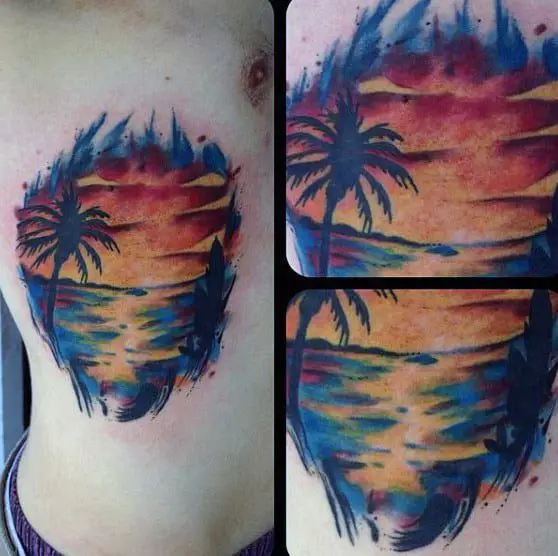 5. A Nice Ocean Beach Sunset, With "Rose" Etched In The Sand
Not only does the name "Rose" likely hold a great significance, but it also looks incredibly realistic and adds a lot to the overall design.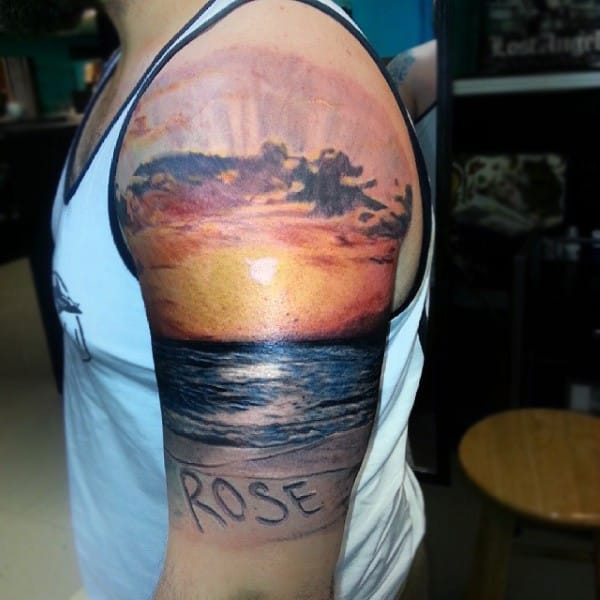 6. A Colorless Ocean Sunset Upper Arm Tattoo
Believe it or not, ocean sunset tattoos can look great without color too, just check out the image below!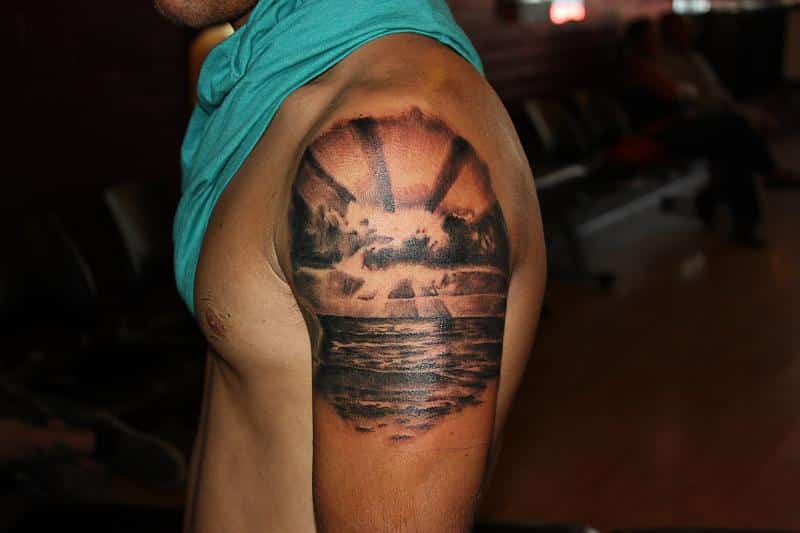 7. A Traditional Style Ocean Sunset And Palm Tree
Though this design may be too cartoony for some peoples' taste, it looks great and is a huge hit with fans of traditional.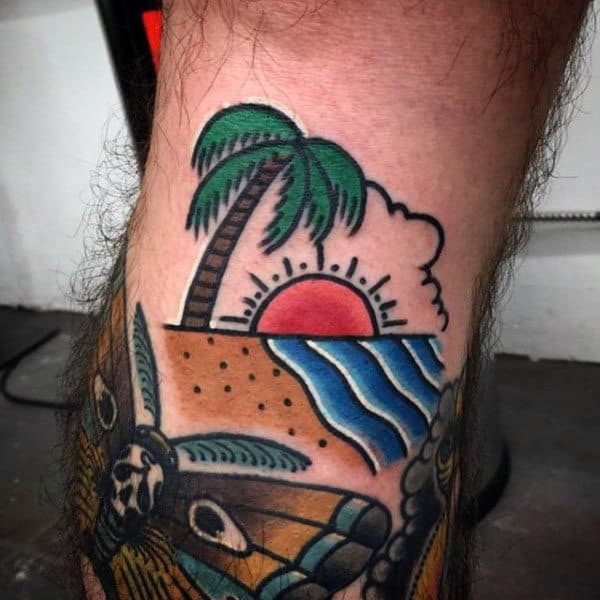 8. An Amazingly Well Done Ocean Night Sunset, Full Of Color
In addition to the beautiful stars and sky, you can also see both the sun and the moon!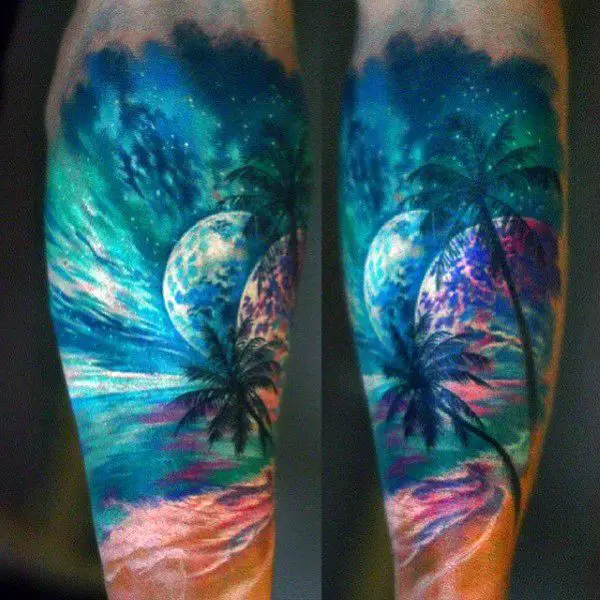 9. A Bright Blue Ocean Sunset Foot Tattoo, Wrapped Inside A Heart Shaped Frame
Very well done, and a great choice for those who want something they can easily cover up!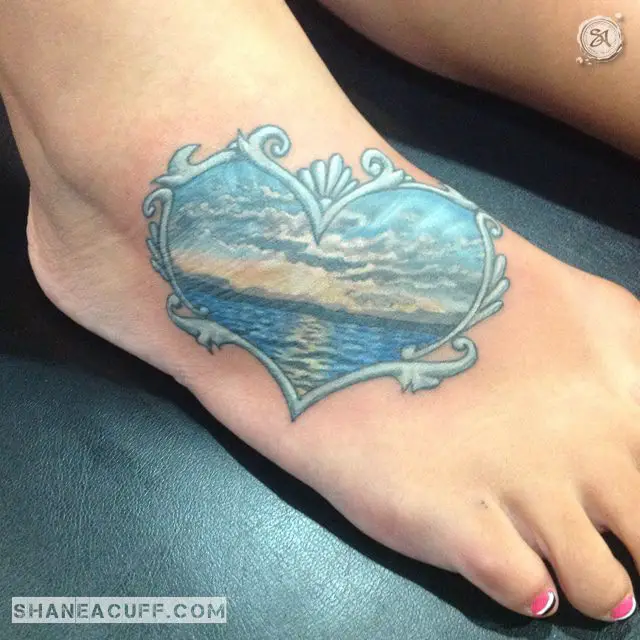 10. Three Palm Trees, Overlooking A Gorgeous Ocean Sunset
Another great example of just how nice reflections done in ocean waters can look in tattoo form.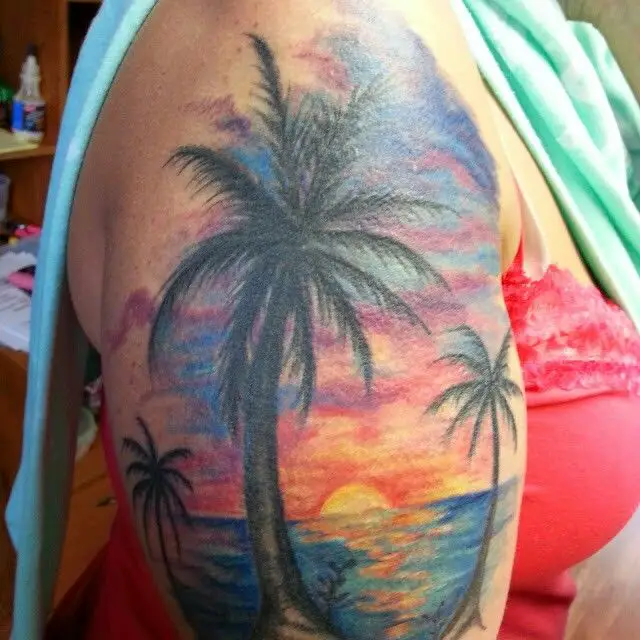 11. A Romantically Colored Sunset, With A Musician's Silhouette
A great choice for those who are into music, and color!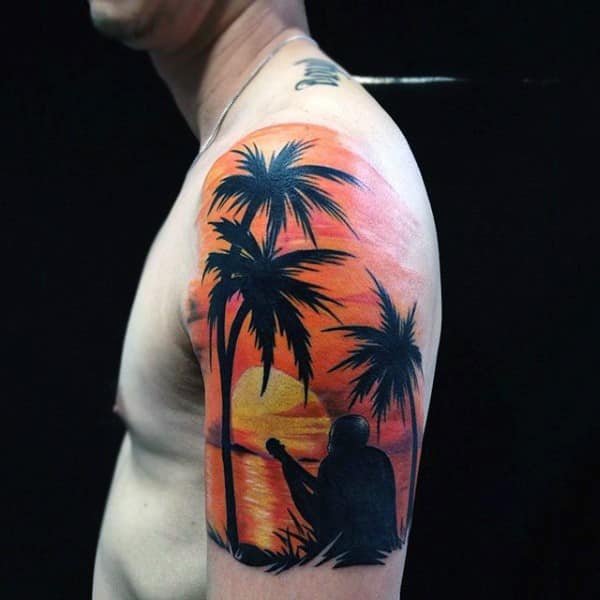 12. An Ocean Sunset Upper Arm Tattoo, Full Of Lightly Colored Sun Rays
Another design that really sticks out, and perhaps the most beautiful on the entire list!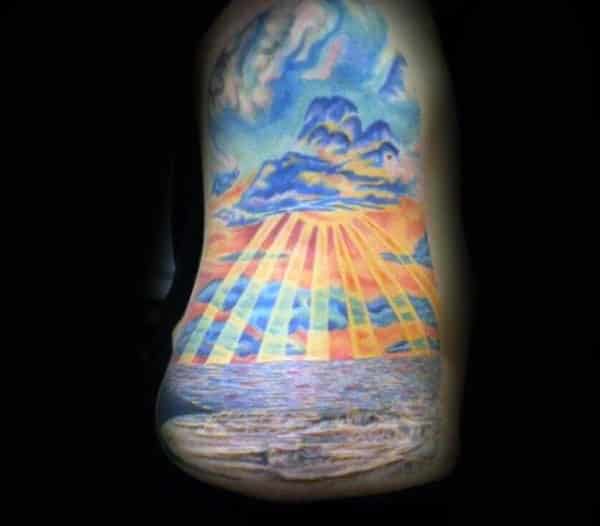 13. An Abstract Ocean Wave Bicep Tattoo For Men
When you look closely at the waves, you can see how detailed this piece really is.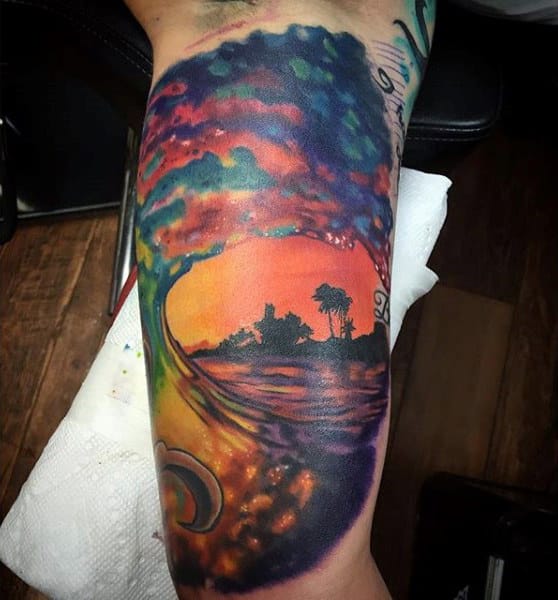 14. A Colorful Ocean Sunset Lower Leg Tattoo
Equipped with a big red rose at the bottom and full of orange coloring, this tattoo looks great placed on the lower leg and is a great choice for anyone interested in ocean sunset designs!