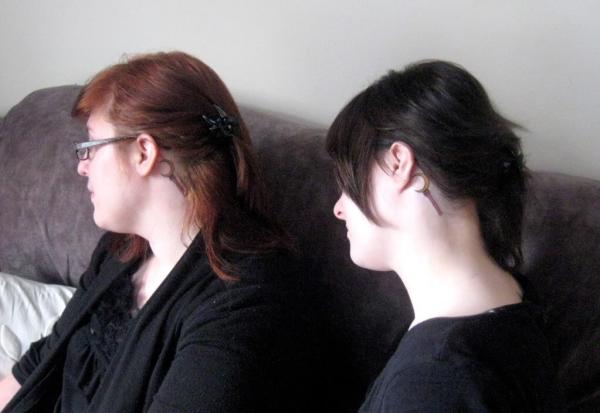 Friendship is a bliss that each one can have. A true friend is a gift of God to the man who is a social animal. A friend can stay true and just at all times guiding one through the ups and downs of life. Friends play a very important role in a man's life giving in all that they can. Friendship is one blessing that stays for a life time.
Friendship tattoos for girls who have been friends for a long time mean a lot.
These tattoos keep reminding one friend of the other even if they are not together at that moment. Friends get a similar symbol done as a tattoo to keep connecting to the happy moments that they have had in their life. There are tattoos having wordings that emphasize on the importance of friendship in one's life. These tattoos also work very well with many people. There are several other tattoos that depict a connection between two people and are actually related to some incident in the past.
If you like this article, you might be interested in some of our other articles on Neck Tattoos For Girls, Angel Tattoos For Women, Celtic Tattoos For Women, and Cross Tattoos For Women.
Wand From Sailor Moon
A moon wand on the back of the ear for the two friends who have lived up to it.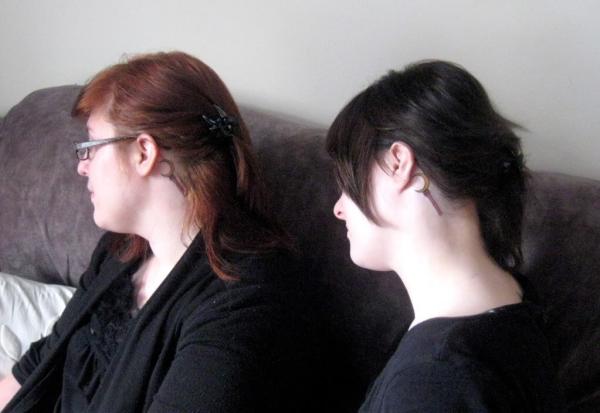 True Friends Tattoo
Three friends having the same friendship loop that has stars on all the sides.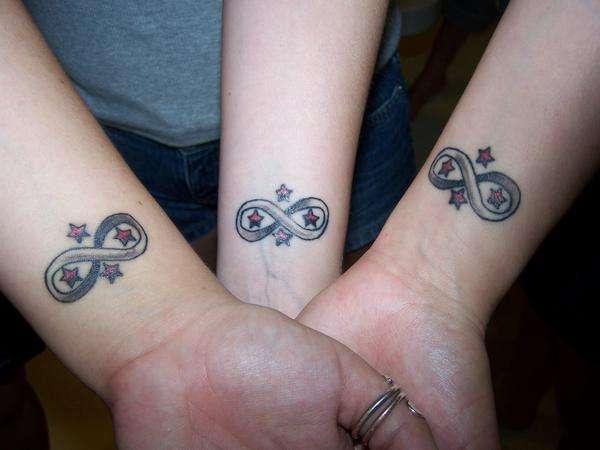 Womyn Be Tattooin
Two friends having the same lettering tattoo emphasizing on sisterhood.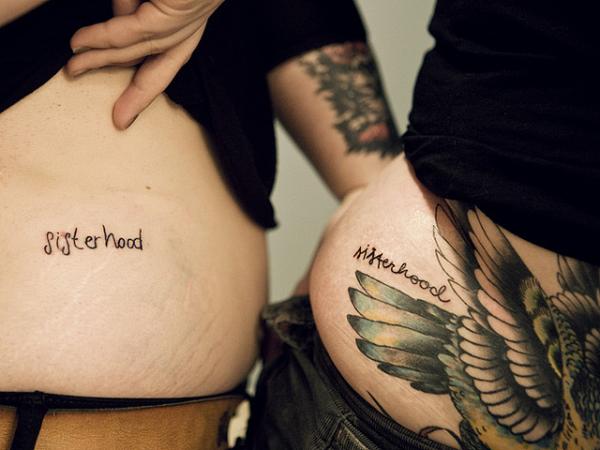 Mariposa Friendship Tattoo
Friends having the butterfly tattoo on the wrist that has been divided into two parts.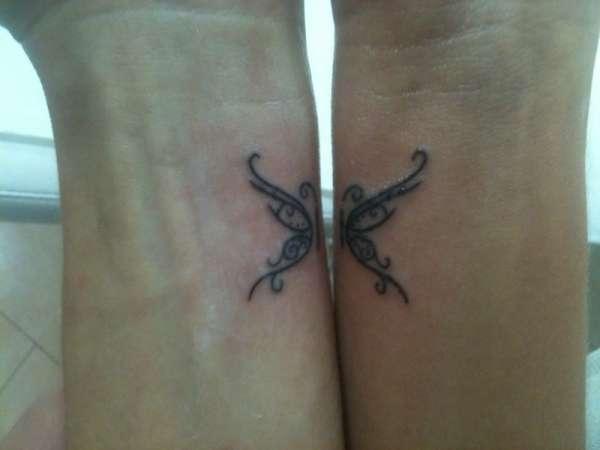 The Binds of Friendship
Same design tattoo on the hand having three different words of live, love and laugh.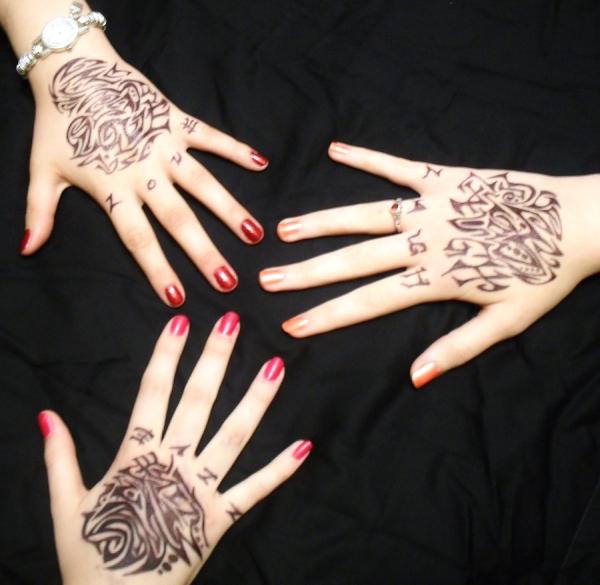 Friendship Tattoos
A similar friendship tattoo done by three friends who have lived it up.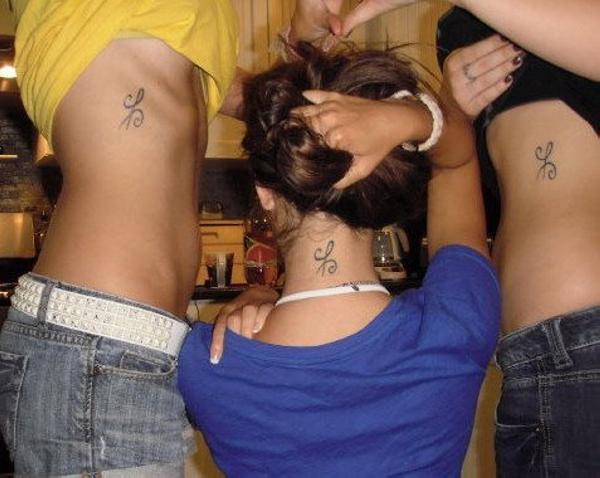 Puzzle Pieces Together
A colorful puzzle piece on the arms on three friends for life.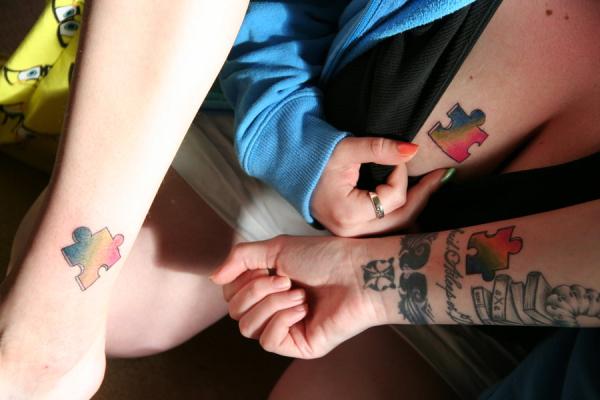 Puzzle Friendship Tattoo
A puzzle piece that has the letters friendship written on it.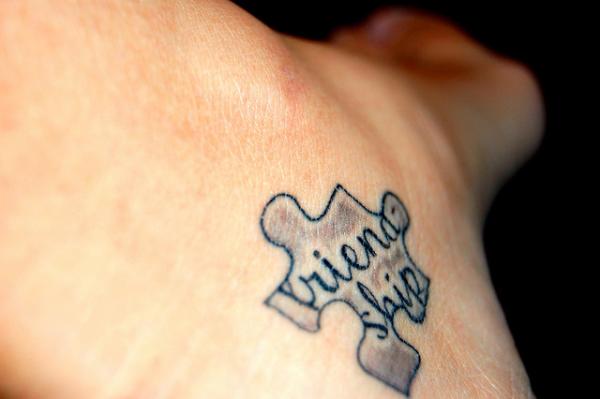 My Best Mate
Puzzle tattoo done by two friends which says they will be friends forever and always.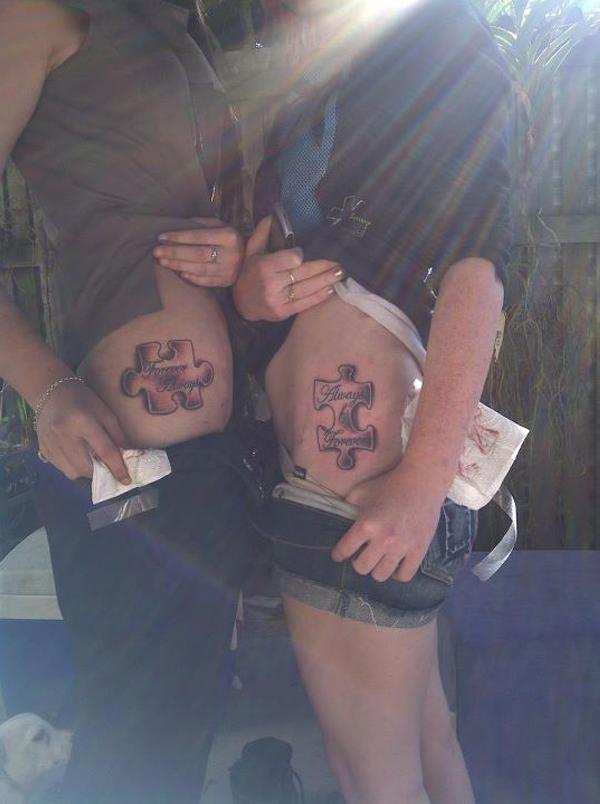 Barely There
Same sign tattoos for the childhood friends living it up to their best.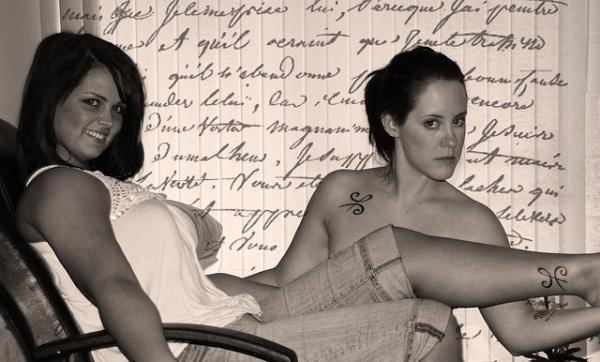 Modified Friendship
A symbol for the true friendship done on the back of the neck.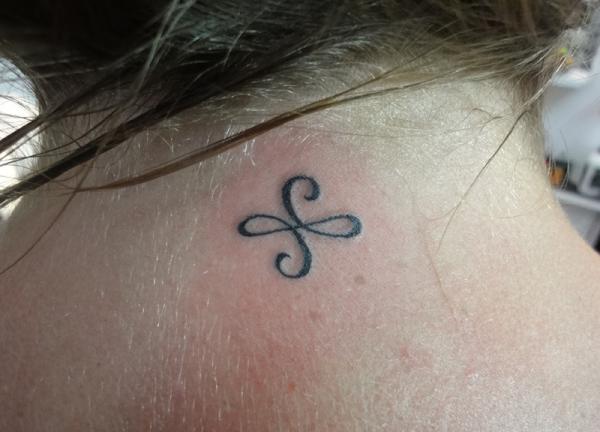 My True Friends
A lettering tattoo saying alot to a close friend who has been there in all phases of life.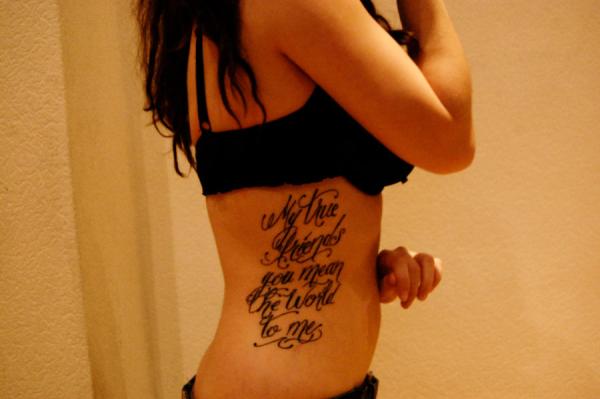 Loyalty Friendship Love
A tattoo for depicting the strength in loyal friendship filled with love.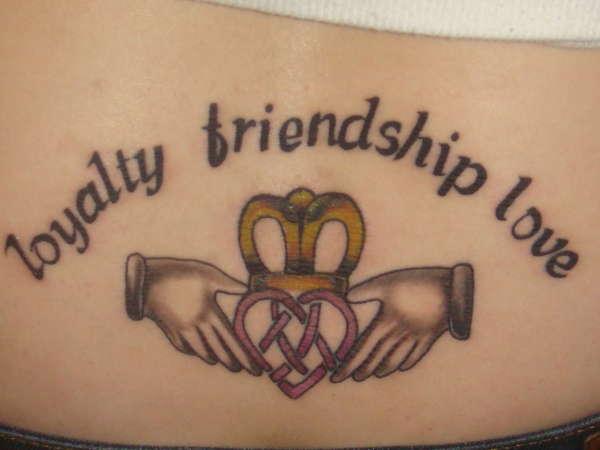 Friendship in A New Form
A Chinese symbol with the word love got done on the arm and the bracelet.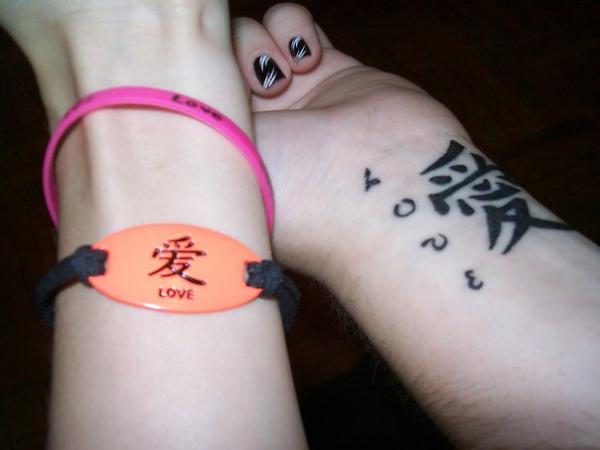 Friendship Angel Wings
A similar angel wing tattoo covering the whole back of the good friends.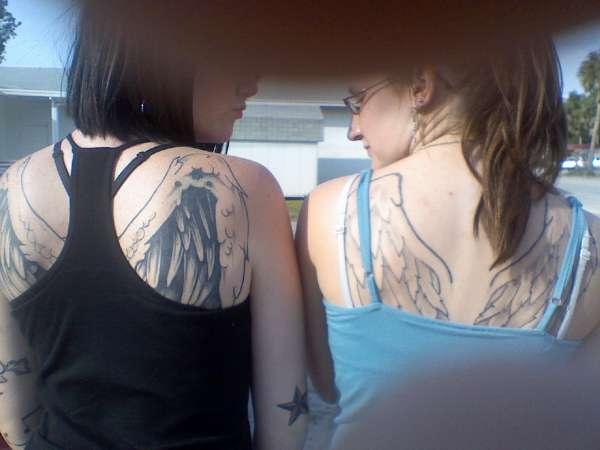 Tricept Friendship Tattoo
A friendship tattoo depicting the two friends shaking hands close to a lotus flower.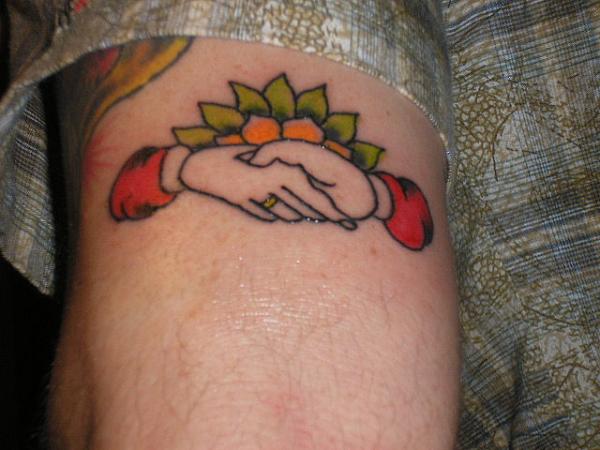 New Friendship Tattoo
A friendship tattoo saying mates with the music that will touch the soul.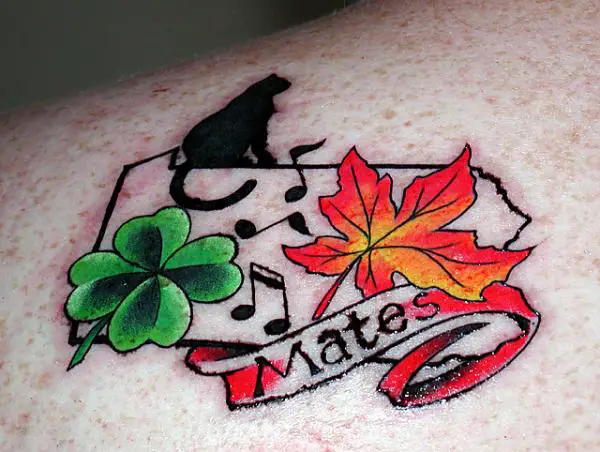 My Gang Friendship Tattoos
It's the logo of a music band, Foxboro Hot Tubs. You can see FBHT on the cross.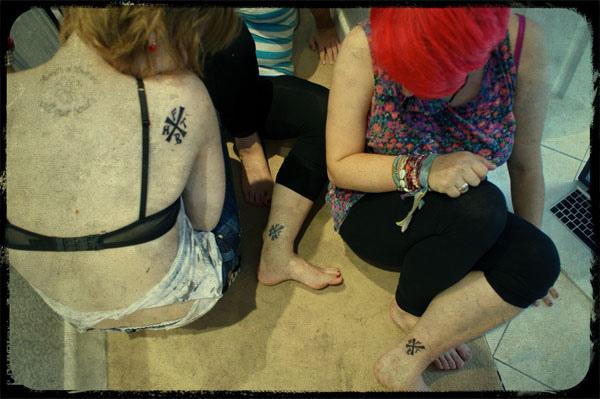 Three Connected Hearts
Three hearts of friends that have been connected by the almighty for life.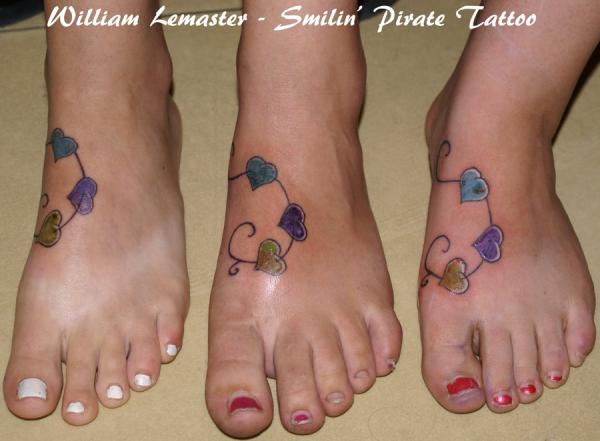 Three Connected Hearts
Kitty Friends Tattoo
Kitty tattoo for the friends who love to stay up with each other in their good and bad times.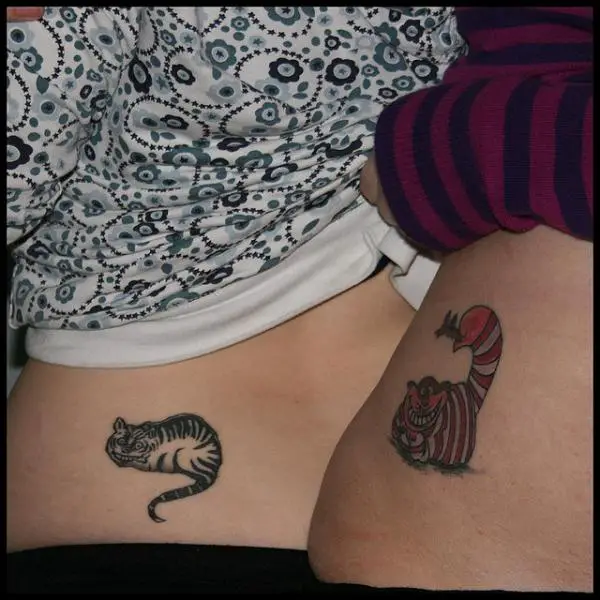 Kitty Friends Tattoo
Friendship Is Not A Big Thing
A lettering tattoo that says friendship is a million little thing done on two friends.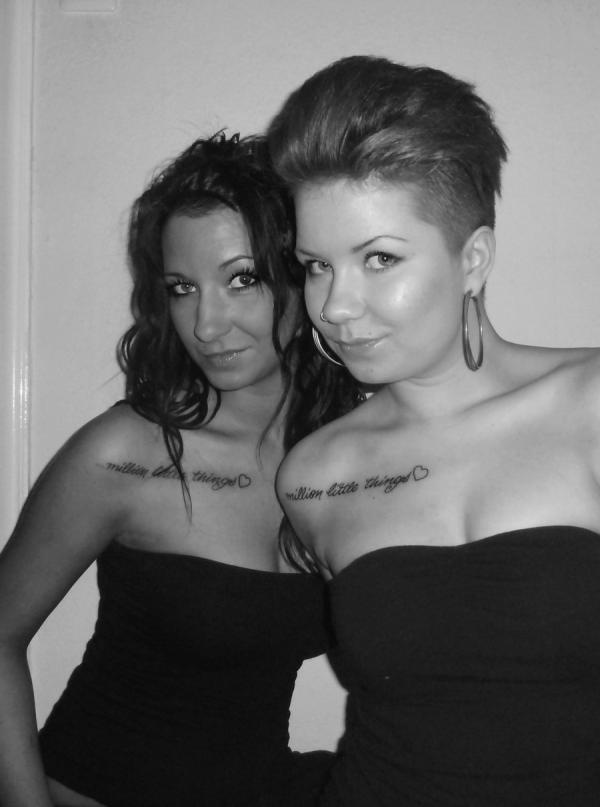 Friendship Tat
Four friends getting the friendship tattoo made on the ankle.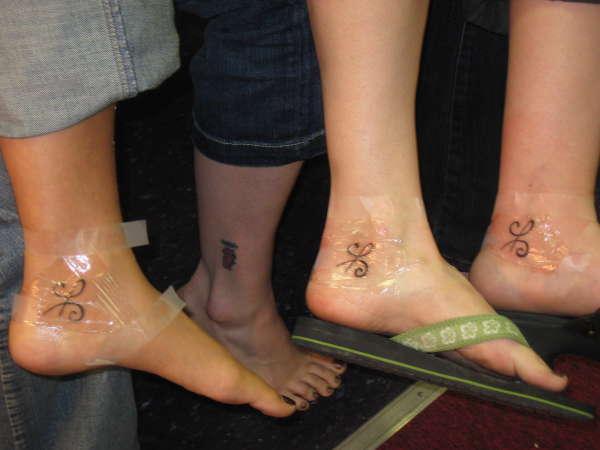 Sure Friends Tattoo
A Chinese symbol tattoo supported by a lot many butterflies and flowers.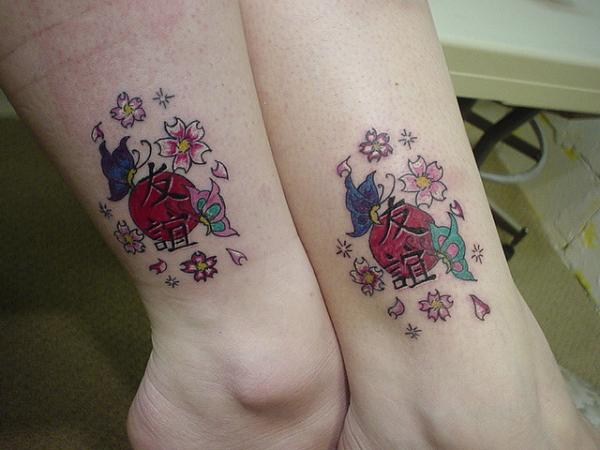 Friendship Matching Tattoo
A green flower tattoo done by three friends to show their love for one another.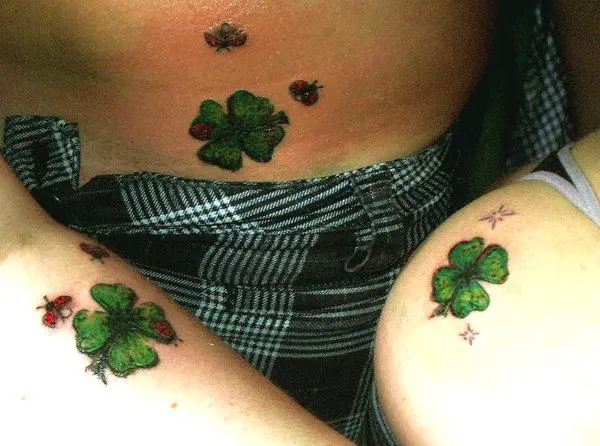 Friendship Kisses
Two lip tattoos to remind one one of the never ending friendship bond that they share.