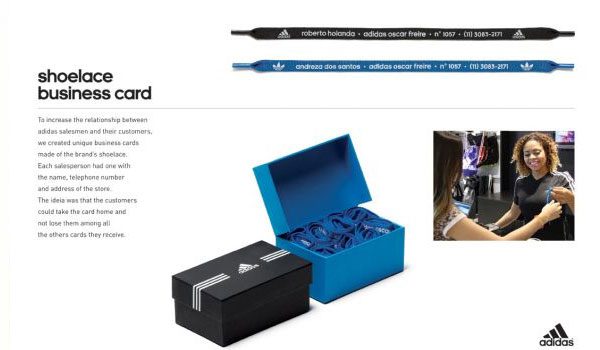 The history of business cards is quite old and it seems to be getting more rich and varied with each passing day. We might have become very high-tech in our commercial approaches but the formal method of networking and creating client base through business cards has not lost its charm. It is still very widespread. In fact, new and better designs are being created each day and business men are looking for more creative and fancy ideas. This has kept the designers on their toes and the result is clear in the form of new business cards that are a rage today
The new business cards utilize the trendy designs and concepts. They are created keeping in mind the needs of the clients and what will strike a chord with their clients in turn, so that both benefit from each other's contact. In this post we have compiled 30 new business cards with dew fresh designs and motifs. Just browse through them and you will be amazed with the cool and creative variety. We are sure that before leaving you will pick one or two of them as design ideas for your future business cards.
If you like this article, you might be interested in some of our other articles on Letterpress Business Cards, Red Business Cards, Double-Sided Business Cards and Blue Business Cards.
Shoelace Business Card
This one takes the cake in terms of creativity as the idea of presenting thin shoelaces as cards is unique.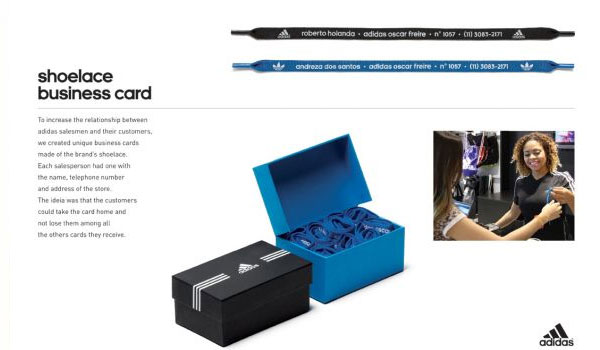 Exclusive Business Card
Salon business card designed in the shape of a musical comb looks groovy.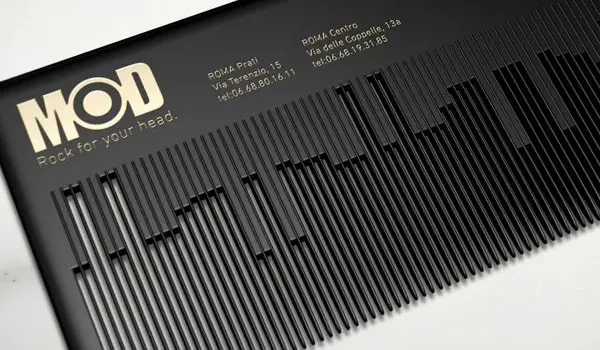 Professional
X-Ray business card created for a veterinary hospital in Israel that has a very suitable image.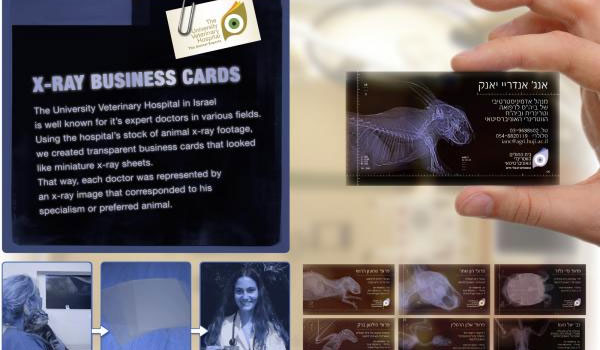 Intelligent
Plastic envelopes carrying the business cards of managers of the adhesive company bring out the essence of the business in a creative way.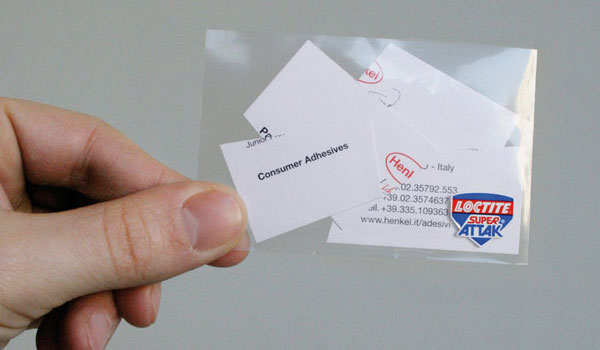 Glamorous
This purple business card of a marketing agency with white typography is catchy.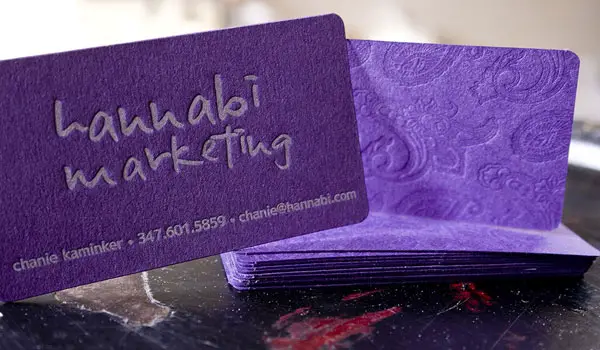 Bright
The cute logo and the color combination of black and golden create a nice look for the card.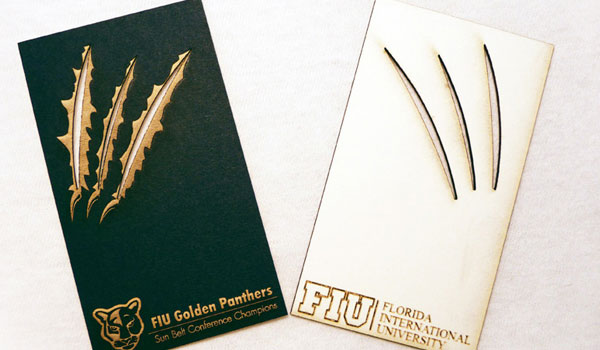 Fiu Golden Panthers Business Card
Kickass
Business card of a RJ showed as a microphone is looking innovative.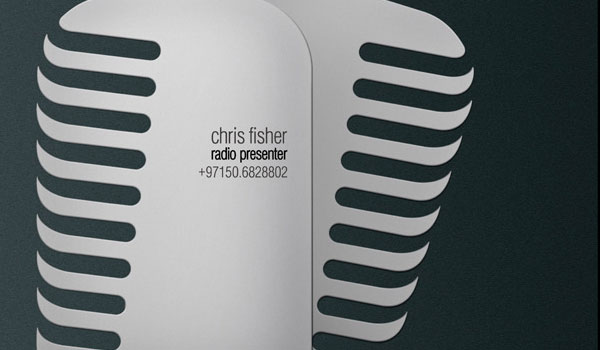 Mary Silva Business Card
The floral design and the pink engraving on the card make it a fitting design for a female professional.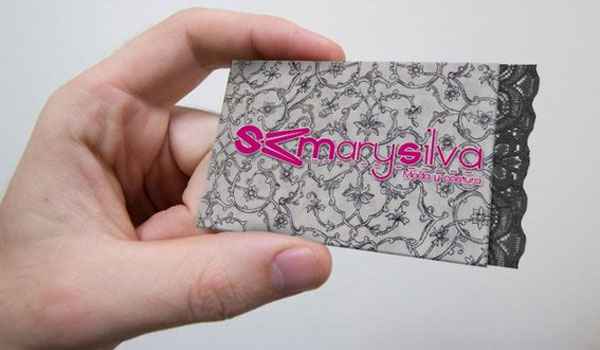 Subdued
Silver business card that is elegant and displays a light soothing look.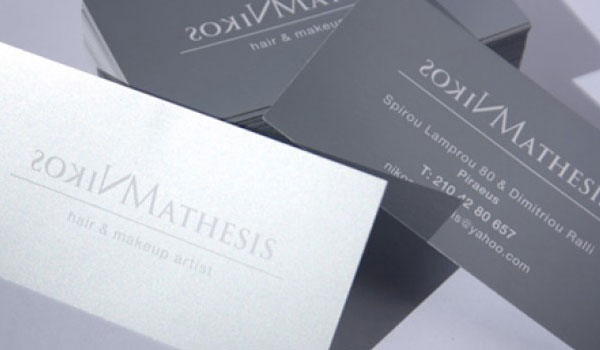 Self-Promo Business Card
Hexagonal card with red borders and a pearl white backdrop created for a special look.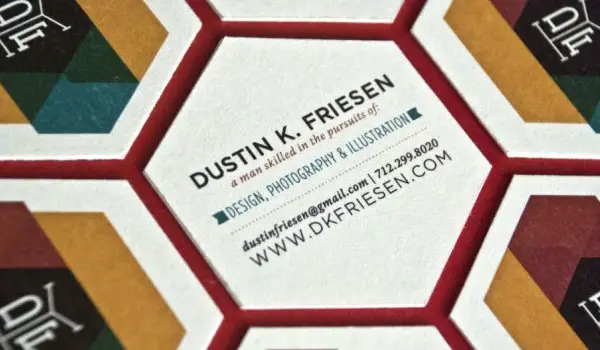 Magical Appearance
Fancy design with sprockets square holes on sides and a cool color scheme of blue and white.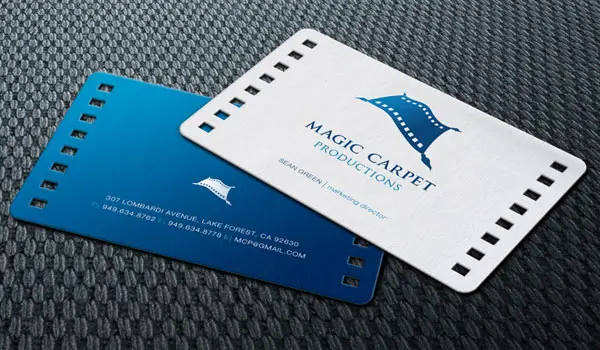 Elegant Look
The black and white card are an all time favorite and always a safe bet.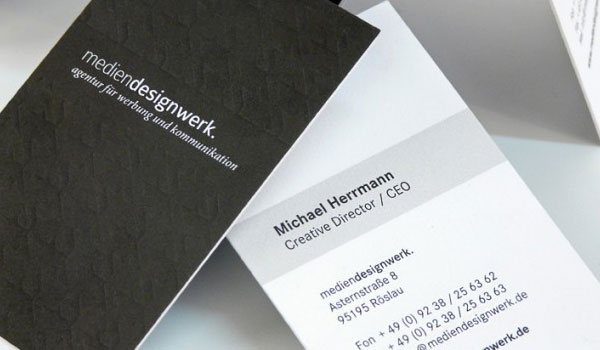 Vibrant
Cool business card template with pink and orange edging that can be easily customised to different business purposes.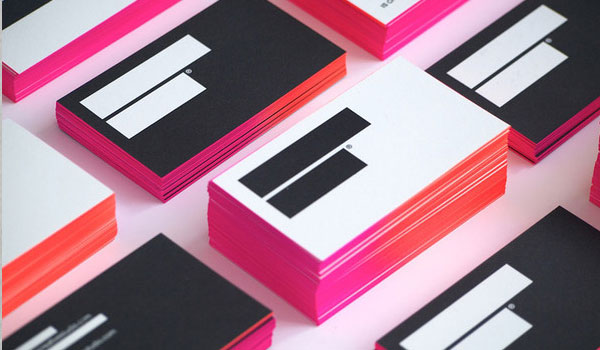 Creative Studio Business Cards
Artisme
Sublime design created on black base with sparkling, golden shade is looking gorgeous.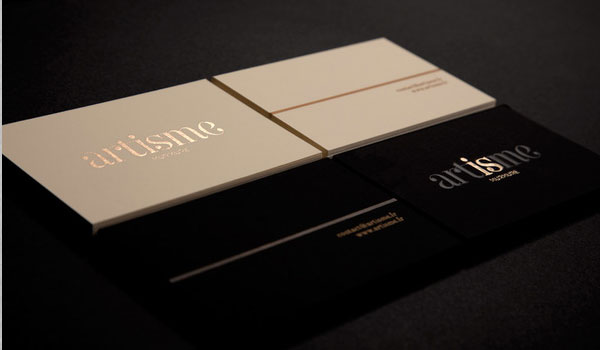 Creative Letterpress Business Card
The letterpress business card created in black and white has a graceful charm.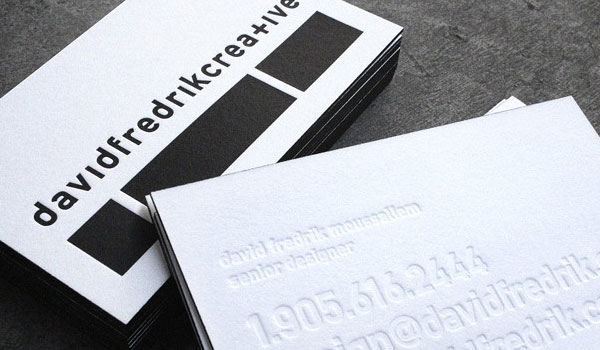 Creative Letterpress Business Card
Aquarius Club
Envelope containing the QR code business card of a night club looks stylish.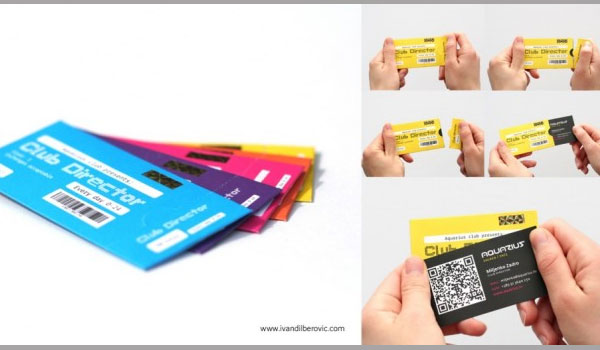 Shining Card
The golden dots and the slightly large bubbles on the dark background look cute.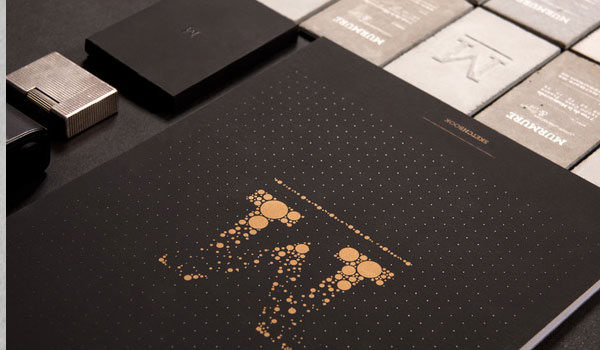 Amazing
The rolling card created in sublime shades of black and white has a graceful look.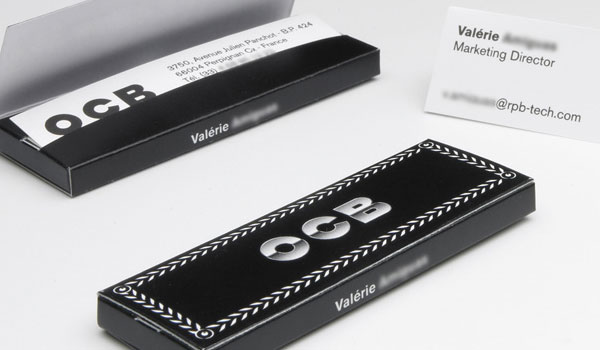 Glowing
The vibrant green logo and the grey base has a retro look and presents a cool look.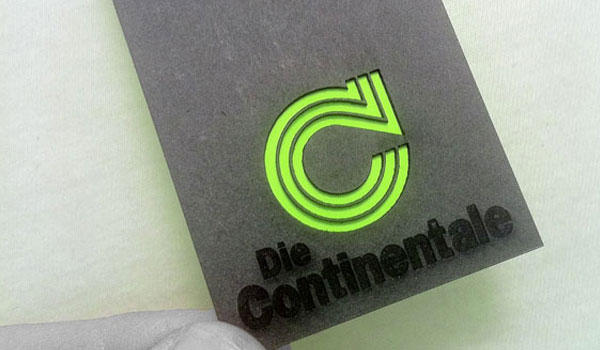 Die Continentale Business Card
Sunny Look
The black shadow logo created on a yellow backdrop is very bright in appearance and catches attention.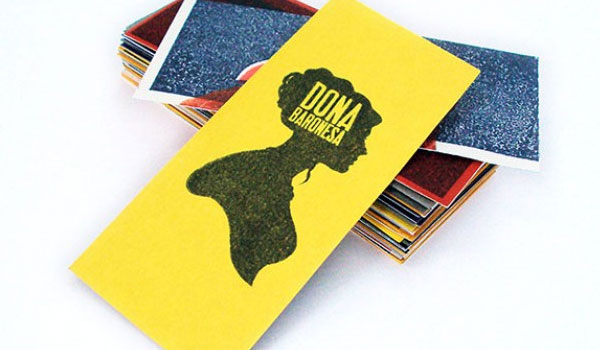 Soft Reflections
Letterpress business card with a minimalistic design created on a grey background with white typography.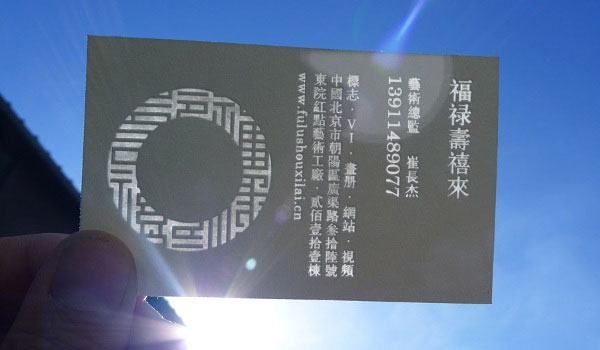 Diagonal Cut
The shape of the card is its speciality and makes the receivers take note of the details too.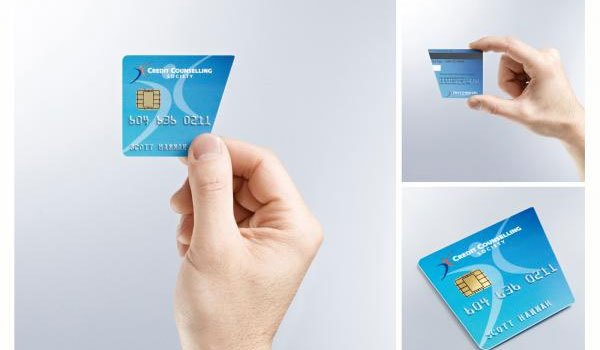 Sleek
The rounded corners of the card along with the grey and white combination create a classic look.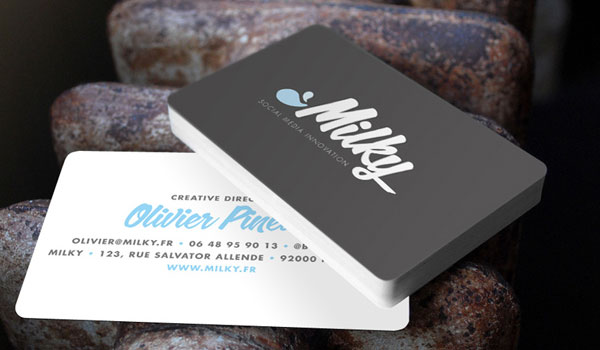 Less Is More
The simple neat typography over the black background looks elegant.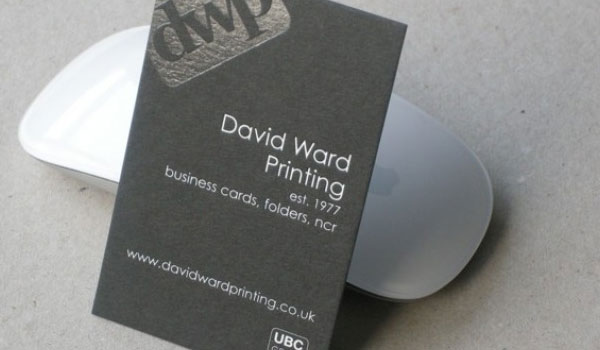 Hard And Fast
The wedding photography business card has a tough look that makes a forceful statement.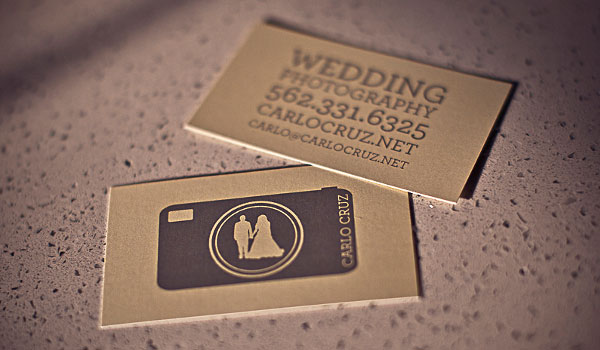 Wedding Photography Business Card
Strength Is Her Make Up
Fantastic card with a cool liner and befitting design for a makeup artist.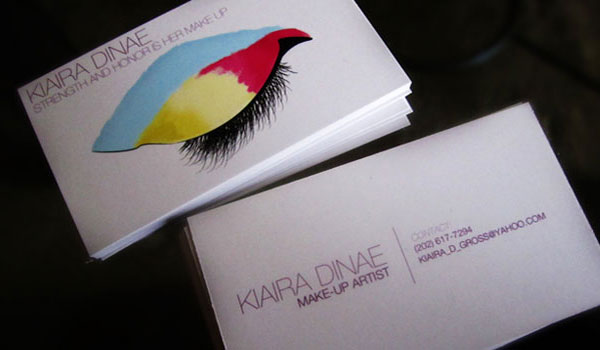 Lovely Business Card
This business card is ideal for a woman business professional dealing in wedding planning business.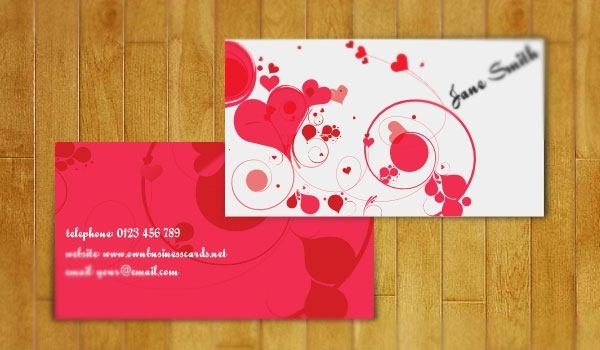 Trendy Card
Black backdrop decorated with blue and green circles and white typography makes for a fancy design.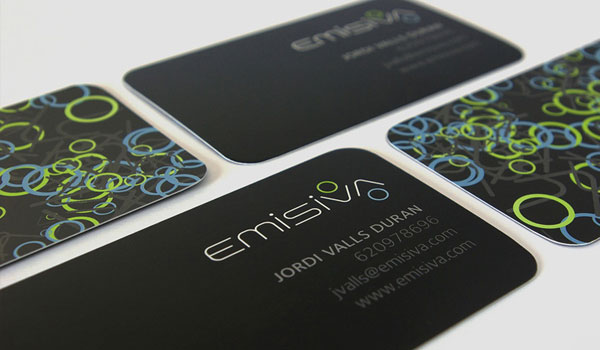 White And Blue
This cool color combination is best for a painter business card and looks sweet and simple.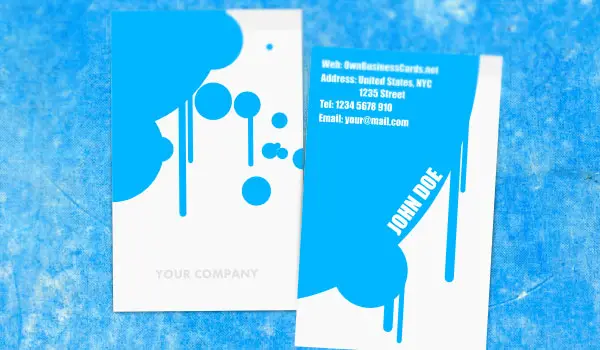 Dry Business Card
The grey surface embossed with big letters carrying the firm's name looks unique.