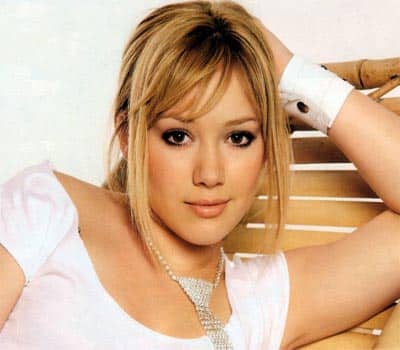 This list of 6 Sexy Hairstyles  For Women is truly one of a kind in the sense that it gives you a little room to play around. You see, we see a lot of lists out there that just tackle on hairstyle (we've done that a lot too) but don't give women a list of universal choices. Not everyone wants to rock out short hairstyles all the time and not everyone wants to sport the latest long hairstyles all the time either. That's why we made this list and decided to give all you ladies out there a few universal choices that aren't all the same. In other words, we don't want you to get stuck with the same old thing over and over again. We also don't want you to have to dig around Google.
So, if this sounds like something that you'd be interested in, go ahead and scroll down. You'll find 6 different sexy hairstyles for women that are sure to blow you away. Not all of these are easy to pull off but be honest with yourself. Is anything worth having ever easy? In most cases, it definitely is not. So, get in touch with your stylist, see which one of these hairstyles they can pull off, and have some fun with them. At the end of the day, you only live once and when you do die, you don't want your hair to look a mess. Enjoy the list and have fun!
Sexy Hairstyle For Women of All Colors
This sexy hairstyle works for women of all colors and looks absolutely fantastic.
Unique and Sexy Hairstyle
This hairstyle is probably the most unique sexy hairstyle on our list and we absolutely love it!
Cute Cameron Diaz Hairstyle
If Cameron Diaz can pull off this cute hairstyle, anyone can so go ahead and give it a try!
Amazing Red Hairstyle
This amazing red hairstyle is sure to blow all of your competition out of the water!
Mind Blowing Wedding Hairstyle
Make your perfect day even better with this mind blowing wedding hairstyle.
Innocent Hairstyle
This hairstyle gives off an innocent look. It's great for all the good girls out there!
So, there you have it. This concludes our list of 6 Sexy Hairstyles For Women and we hope you liked it. Each of these styles is unique in their own way so we hope that you'll take the time to play around with them and see which one you like the best. Obviously, all of these aren't meant for everyone but that's precisely why we made a very "general" list. These are your "go to" hairstyles when all the latest trends wear out and you don't know what to do for that big dinner date or corporate event. If you liked this list, be sure to check out some of our other great lists by visiting one of the links below! We assure you that it will definitely be well worth your time.
If you liked this list of 6 Sexy Hairstyles For Women then check out  8 Short Hairstyles For Job Interviews,  5 Cute Lindy Booth Hairstyles, and  7 of the Coolest Short Hairstyles with Bangs.