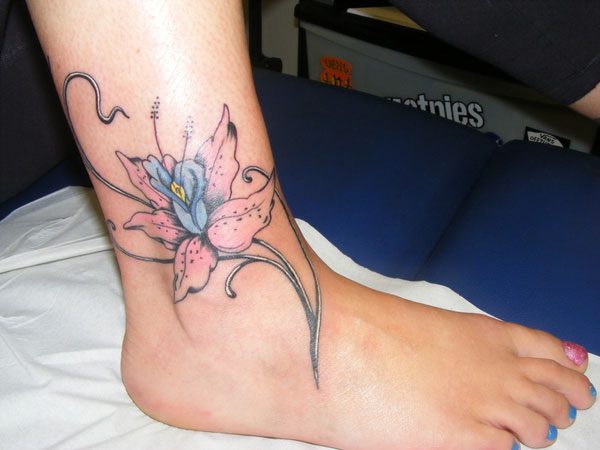 Tattoos are great artistic style accessories. This is why people love to wear them on their different body parts especially around wrists, arms and ankles. The last of the three, i.e. ankle tattoos are pretty popular among women and they like to decorate the lower part of their leg with beautiful and meaningful designs despite its painful aspect. Many of them find the needle work around the ankle a harrowing experience because the skin is bony and there is not much fat to endure the pain. Still, the charm of an ankle tattoo is strong and it only promises to get better with time.
These tattoos look sensual and can signify a lot of things. Most of the ankle tattoo admirers like to wear a bracelet kind of design so that they can flaunt a cool and modern accessory. As far as motifs are concerned, flowers, stars, butterflies and artful tribal patterns are very sought-after by the women folk and they love to get them etched around their ankles. Are you also interested in this dainty and delectable tattoo? Well, then this post is just right for you. It brings an incredible array of 26 images that show various kinds of tattoos created on and around the ankle. Take a look.
Elegant Flower Tattoo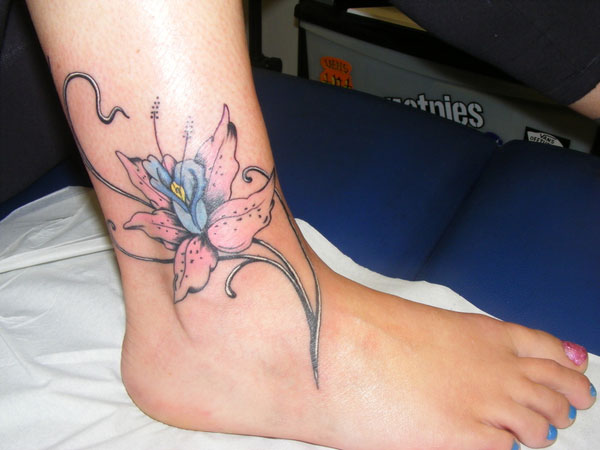 Flowers look very aesthetic when carved around the dainty ankle. Have a look at this tattoo and we are sure you would also agree.
Daring Dragon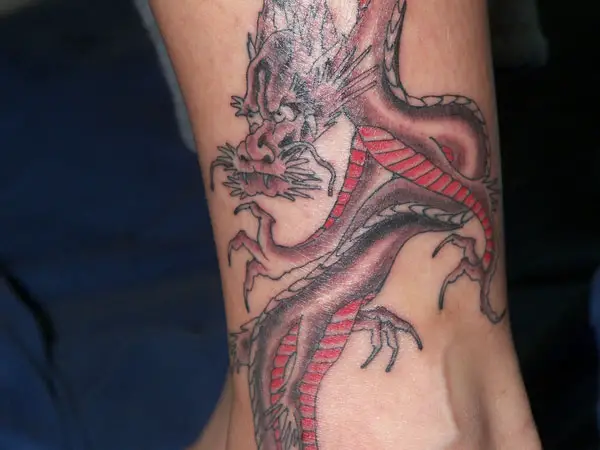 The raging dragon looks very intimidating and stands for the fearless and aggressive nature of the wearer.
Colorful Ankle Tattoo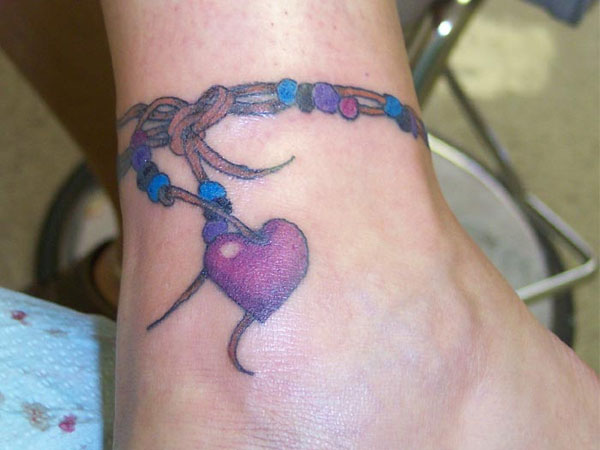 Lovely, feminine and catchy; this ankle tattoo acts as a beautiful accessory.
Lovely Quote Tattoo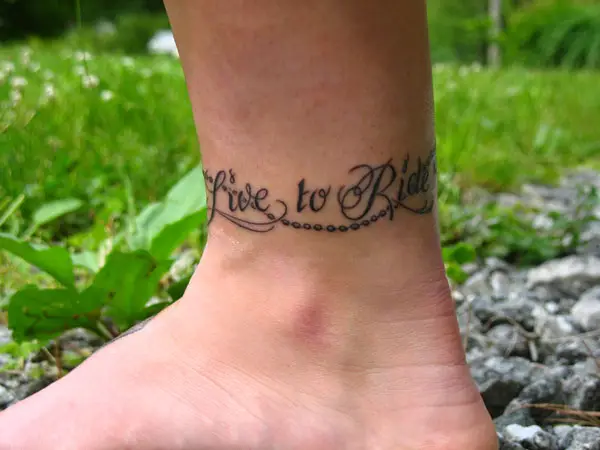 This ankle tattoo motivates the girl to take concrete and confident steps to realize her dreams.
Butterfly Tattoo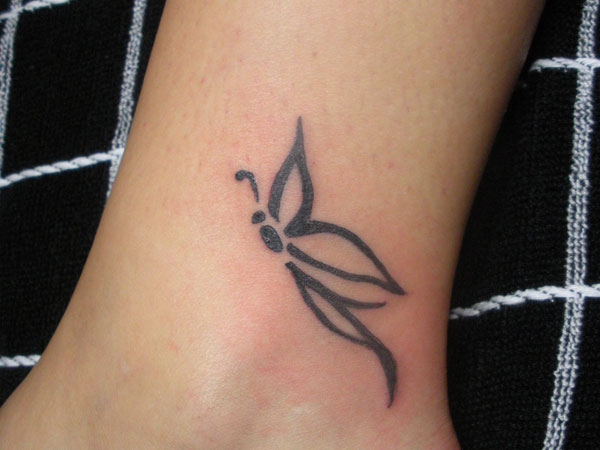 This small and cute butterfly fluttering around the ankle is symbolic of freedom and bliss.
Circular Artistic Design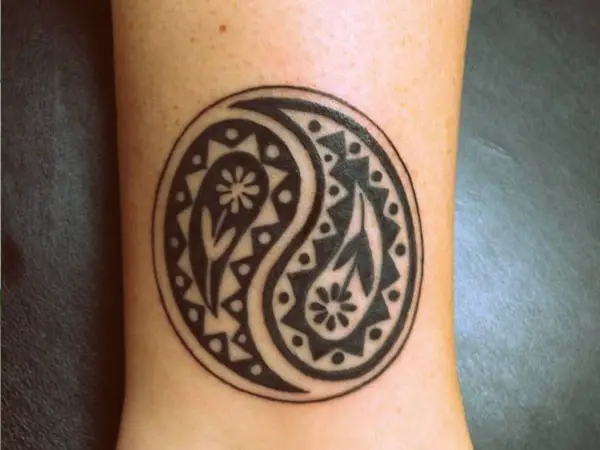 Done with spiral, floral and geometric pattern; this ankle tattoo looks very sublime and tasteful.
Circular Artistic Design
Memorial Ankle Tattoo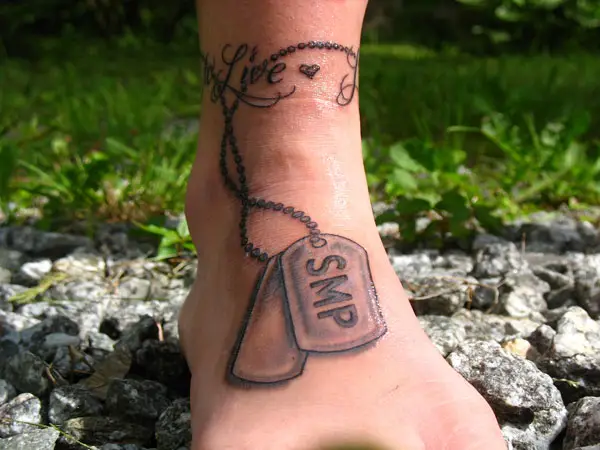 This ankle bracelet tattoo bears the initials of the girl's lover and is an expression of love and tribute.
Dreamcatcher Tattoo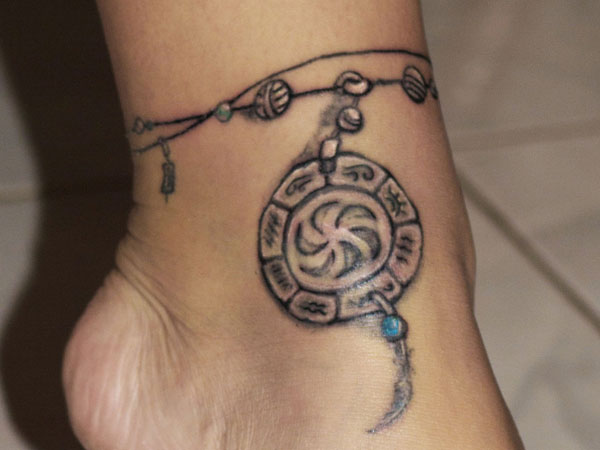 The girl wears this ankle tattoo as a lucky charm and hopes that all her dreams will come true one day.
Catchy Cat Tattoo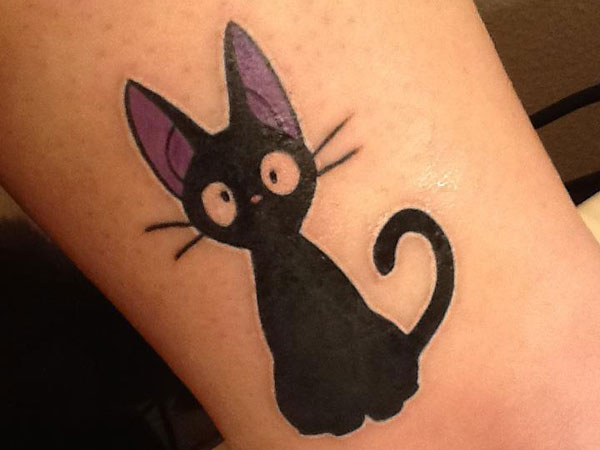 This black and purple cat tattoo has a cool cute charm that symbolizes cleverness and mystery.
Catchy Cat Tattoo
Ornamental Ankle Tattoo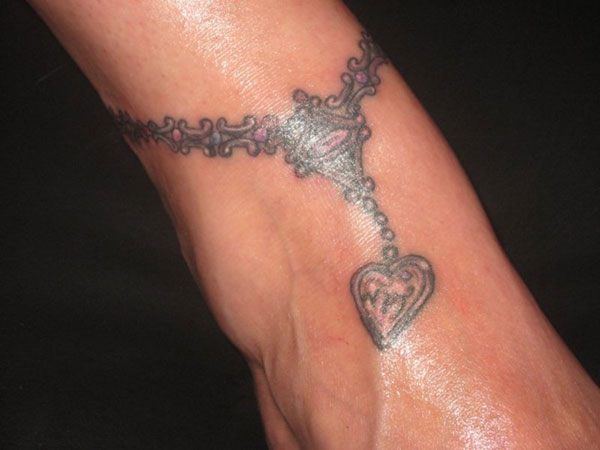 This beautiful ankle band tattoo created with a heart and ornate chain design looks very charming.
Adorable Ankle Tattoo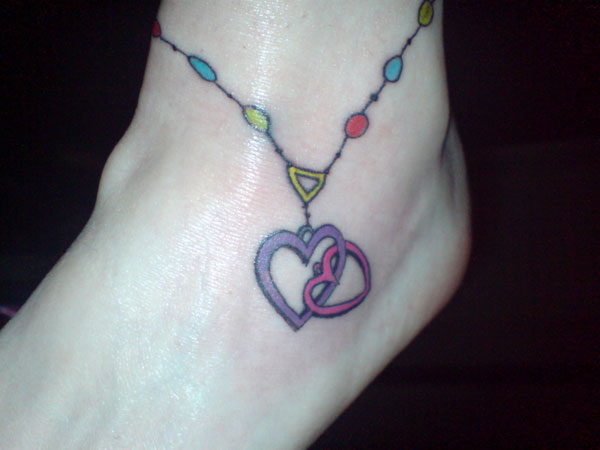 Colorful beaded ankle band with two heart shaped lockets looks very eye-catching.
Docile Dolphin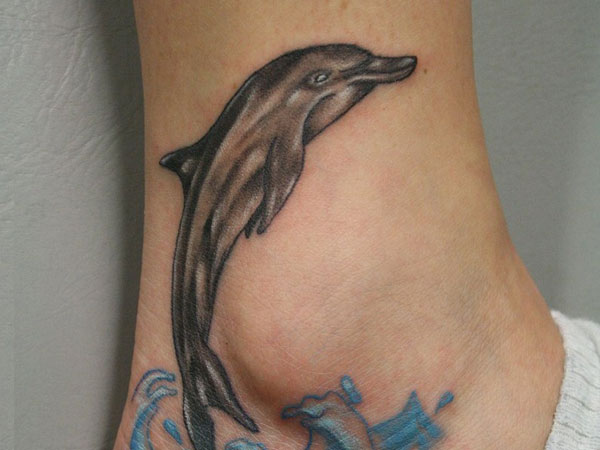 Symbol of harmony, freedom and playfulness; this ankle tattoo is representative of the girl's nature.
Bats On Ankle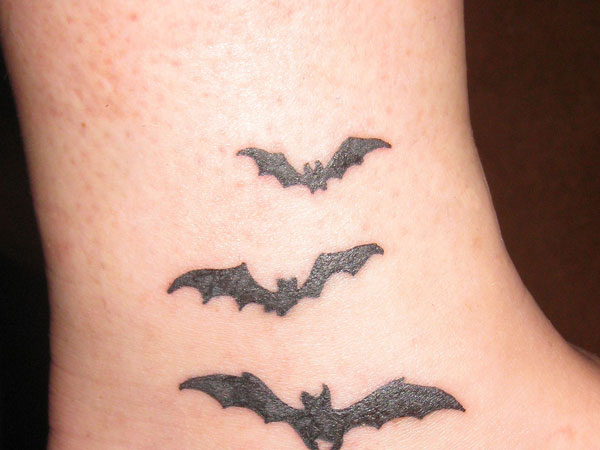 This ankle tattoo is a simile for the wearer's small family of three.
abc
Religious Ankle Tattoo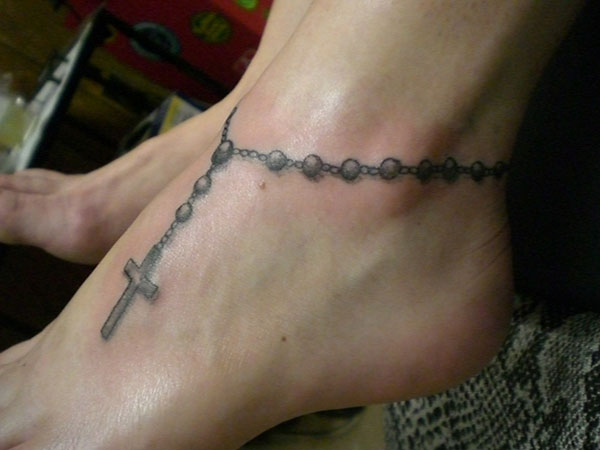 The rosary and the cross together make for a graceful religious tattoo.
Matching Ankle Tattoos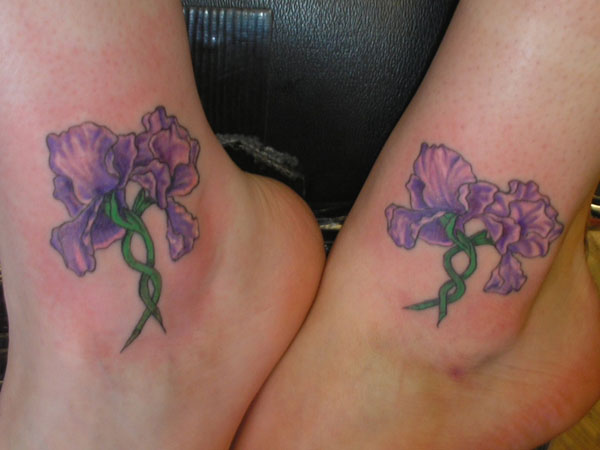 The friends got similar ankle tattoos to mark their long and strong friendship bond.
Matching Ankle Tattoos
Designer Ankle Tattoo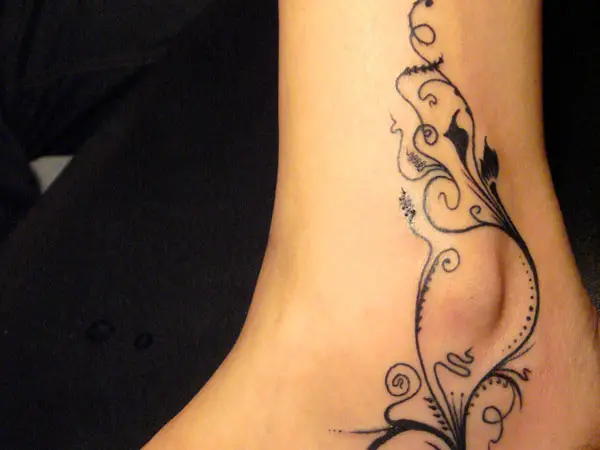 Elegant ankle tattoo created with black ink has a simple design but looks quite striking.
Nature Lover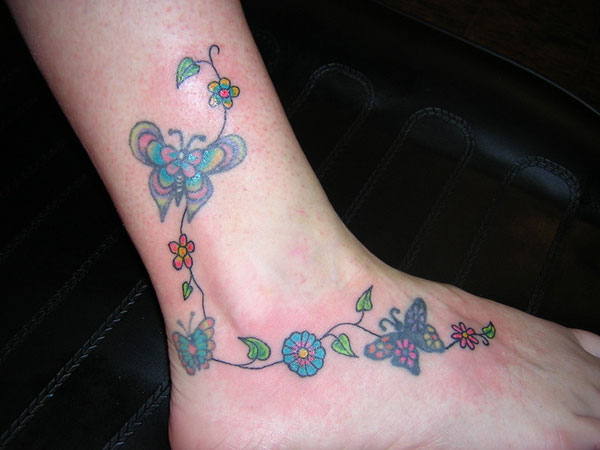 The wearer got multi-colored butterflies and flowers etched around her ankle to express her love for nature.
Nature Lover
Dandelion Tattoo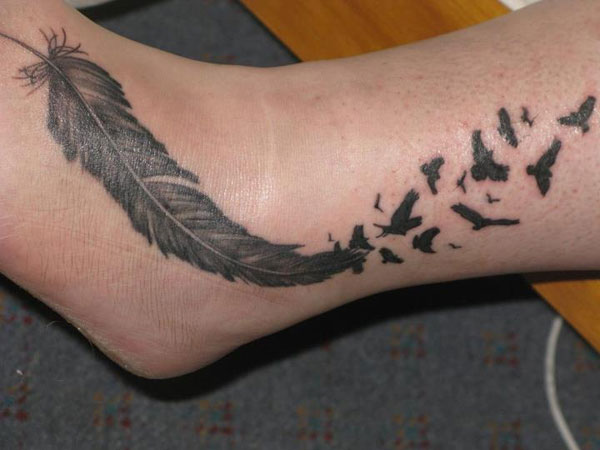 This blowing dandelion and the flying birds stand for the wearer's troubled past that she has overcome finally.
Pretty Rose Tattoo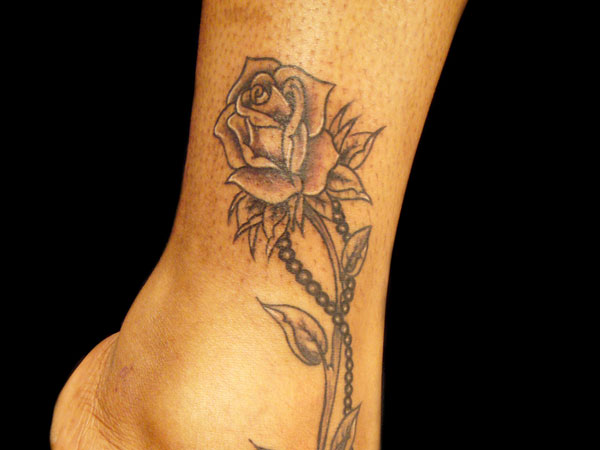 The rose and the rosary look very harmonious and stand for the pious nature of love.
Admirable Ankle Tattoo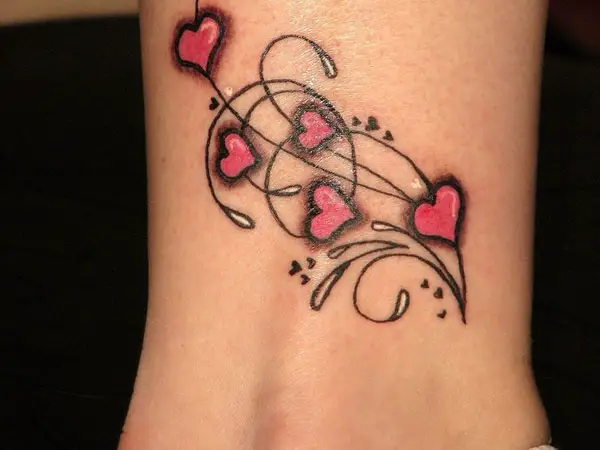 The small pink hearts and the vine create a smooth and symmetrical tattoo design on the ankle.
Somber Flower Tattoo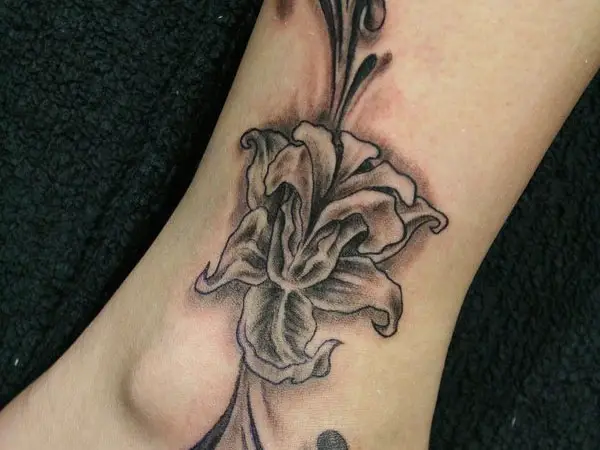 Black and gray flower tattoo, sitting around the ankle, looks very sober and symbolizes the grief of the wearer.
Dainty Ankle Tattoo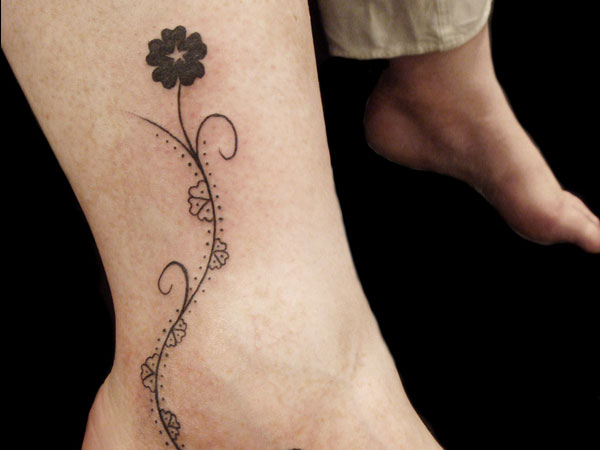 This slender flower, covering the ankle, looks very comely and stands for love and harmony.
Lovely Lily Tattoo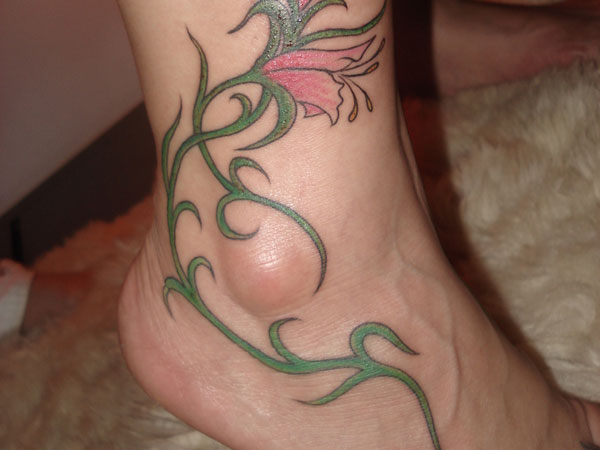 The wearer got the lily flower on her ankle to celebrate her engagement.
Sweet Small Tattoo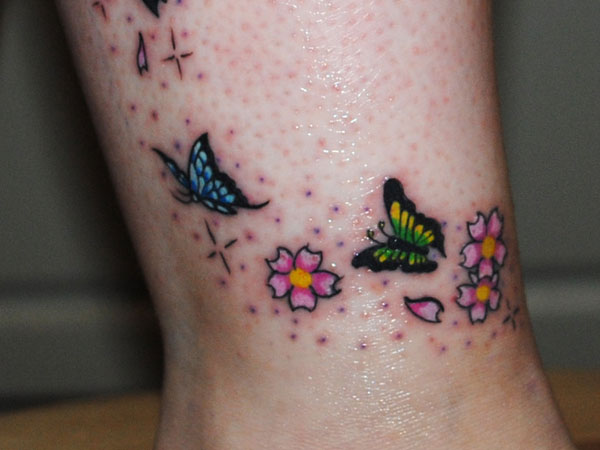 The cherry blossom flowers and butterflies, engraved around the ankle, stand for beauty and liberation.
Tribal Rose Tattoo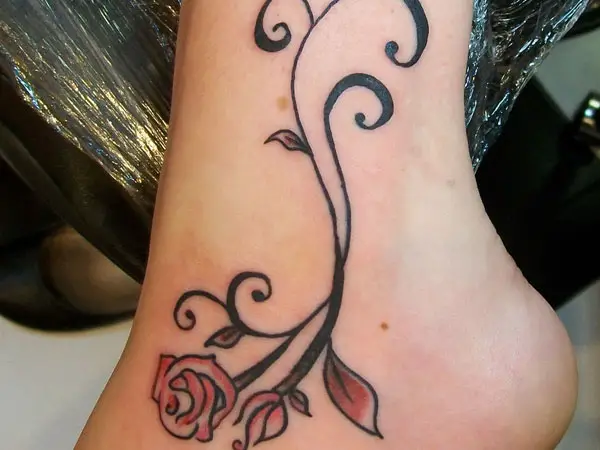 Symbol of love and beauty, the tribal rose tattoo looks very cute, as it frames the ankle.
Kangaroo Outline Tattoo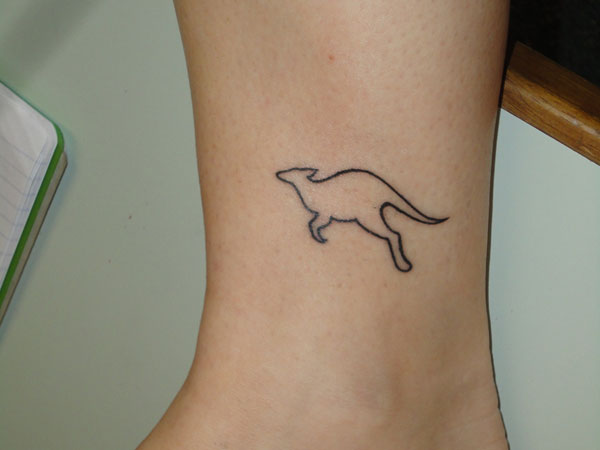 Check out this simple ankle tattoo showing the image of a kangaroo that symbolizes balance and strength.
Kangaroo Outline Tattoo
If you like this article, you might be interested in some of our other articles on  Lower Back Tattoos For 2013,  Foot Tattoos For 2013,  Cool Tattoos For Men  and  Tattoo Ideas For Girls For 2013.