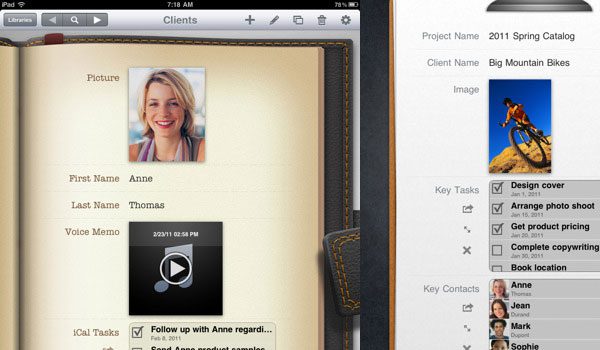 The iPad is fast gaining ground with all that it allows users to accomplish. It is being touted as the best way to have internet access to browse, connect, communicate, and for entertainment.
Its ease of use with a single touch on the screen, convenience due to its lightweight design, clarity with a 9.7 inch, LED-backlit IPS display and effortless carrying ability with a weight of just 1.5 pounds, makes it far more compact and handy than any laptop computer. Thus it proves to be the best device for small business owners; professionals and freelancers who neither need to invest nor maintain a laptop. The reasonably priced iPad has made it far easier for businesses to travel and not be confined and constrained by formal office environments.
Skeptics about the functioning of the iPad need to get acquainted with the entire range of functions it can perform. A closer look at all the applications that can be used on the iPad will reveal its versatility and proof of a sound investment.
If you like this collection, you might want to check some of our previous articles on Best Joomla Apps for the iPhone, Best iPhone Application Websites, iPhone Websites, and iPad Wallpapers.
Bento
Bento is meant for those who need to make information databases for meeting their business requirements. It helps to craft a database from the scratch with or without the in-built templates, and there is no need to use a computer for this purpose. This makes interaction with data easy at any time. Bento will thus help in creating invoices, expense sheets, inventory details, event plans and other similar data needs.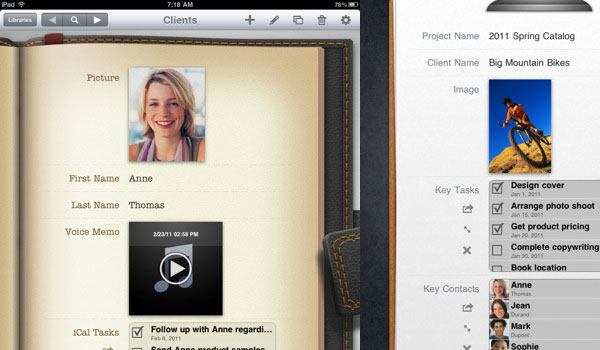 Synchronizing Emails
The iPad comes with many in-built applications that allow email access anytime anywhere. The iPad apps can be further strengthened with email hosting for Outlook and Exchange. Reading, retrieving, reviewing and sending emails is simple and quick. Attachments can be read as they are sent with all the standard formats of documents and images being supported by the iPad.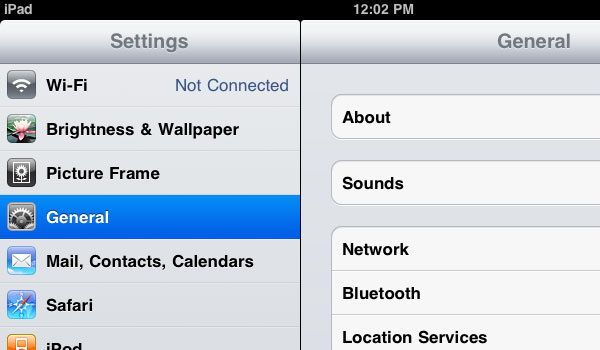 More Information On Synchronizing Emails
iWork Suite
The iWork Suite is a set of office applications from Apple and combines all office requirements of spreadsheets with its Numbers '09 app, Pages'09, which makes writing easy and hassle free with pages layouts and other advanced tools to make the page document extremely appealing, and Keynote'09, which helps to create cinematic animations, effects and transitions for keeping the viewers enthralled. All this comes at a highly affordable $10 for each of the three.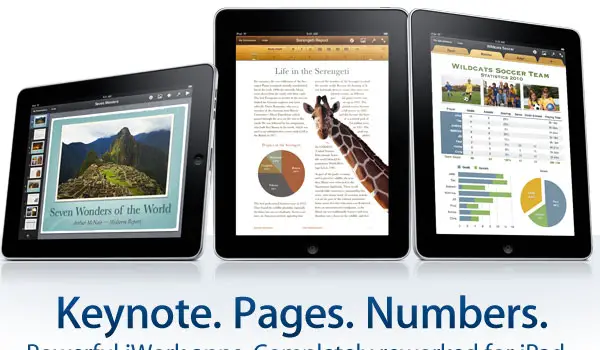 More Information On iWork Suite
GoToMeeting
GoToMeeting is an application by Citrix Systems Inc. that can be used on the iPad and makes it so convenient to attend online meetings. Once downloaded on the iPad, the meetings can be attended while moving, or sitting in any remote location. It facilitates viewing of slide presentations, mockup designs, spreadsheets, reports and any other documents being displayed on the screen during the presentation.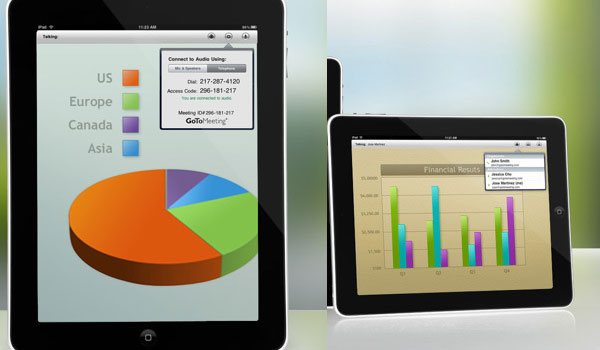 More Information On GoToMeeting
Evernote
Evernote helps to take over part of the brain's job of remembering and endless number of tasks, thoughts, or anything else that needs to be kept in mind. It can be used for creating photos, audio notes, text and recordings. It also automatically synchronizes these to the computer or laptop and helps keep personal and professional life organized and every job getting done on time.
abc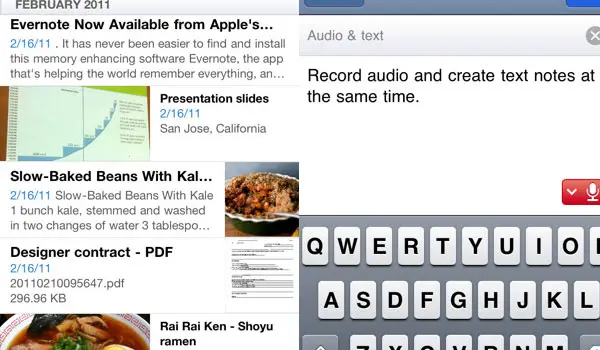 Things
Things is the ideal task manager that works intuitively and is very easy to use. For a small amount of $20 it helps to organize schedules, prioritize tasks and permits multi-platform synchronization. This task management software comes from Cultured Code and helps to organize multiple jobs simply and display good organization skills.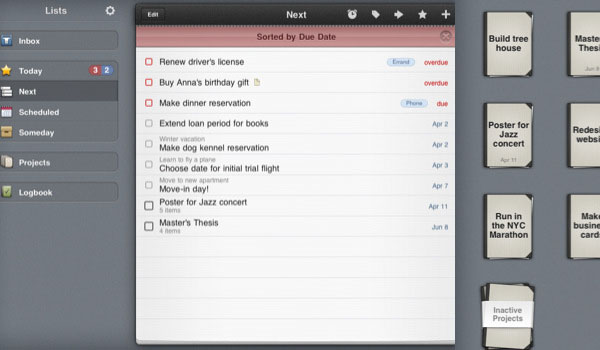 VNC Viewer
VNC Viewer is one of the best apps for the iPad which enables users to access home computers away from home and view websites that are Flash-based. It is particularly helpful when the iPad is used as a business tool since it permits IT personnel to provide remote support to colleagues on the move, besides 24-hour access to remote computers, and ease the hassles of problem solving from far. The most convenient use for this to get files saved on the home computer, and view information that has been previously saved.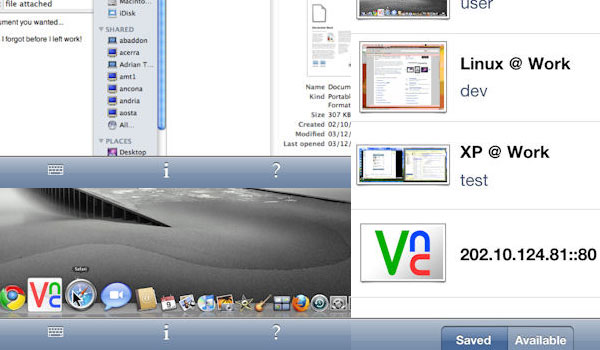 More Information On VNC Viewer
Box.net
Box.net is a sharing application that offers cloud based storage and a system of content management wherever there is work to be done, in the office, at home or outdoors on different locations with the aid of a mobile device. The application permits users to save their files for offline access and use even without wireless connectivity. The application is perfect for use on the iPad with all the files being stored in a "cloud". It is appropriate for team work since multiple users or members of a team can edit each other's files, offer comments, suggestions and improvements, and transferring files is very easy.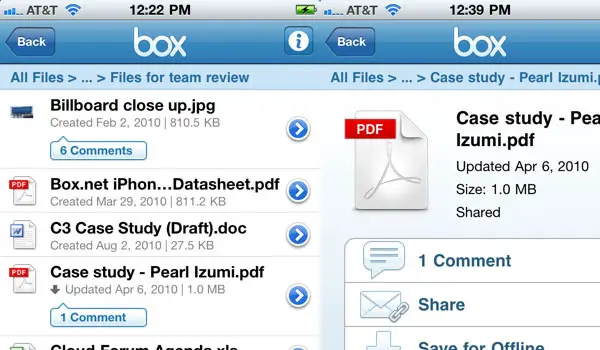 Documents To Go Premium – Office Suite
Files to Go is a simple way of organizing files on the iPad by merely transferring them from the computer to the iPad. It neither requires cables nor extra software. The transfer is simplest from computers on the same network as the iPad. Thus all document files, PDF, RTF, text or spreadsheet formats can be read at convenience. These can be organized into folders with multiple uploads possible in a matter of seconds.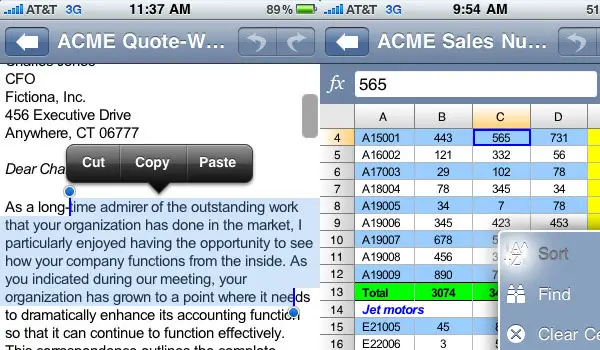 More Information On Documents To Go Premium – Office Suite
Square
Square is an amazing iPad application that converts this small device into a mobile credit card terminal. The credit card numbers can either be typed in, or an additional card swipe can be attached to it. This helps those who need extensive use of credit cards for their business.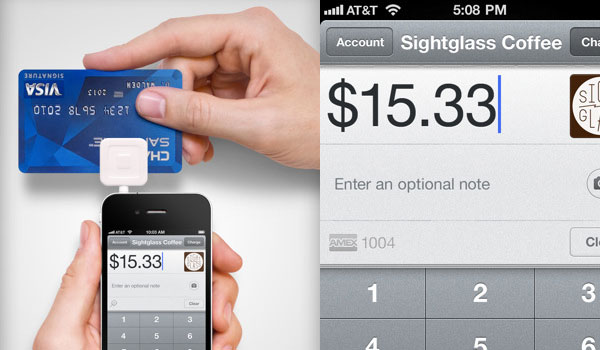 Thus the iPad makes it possible to meet all kinds of business needs through the wide range of applications available.