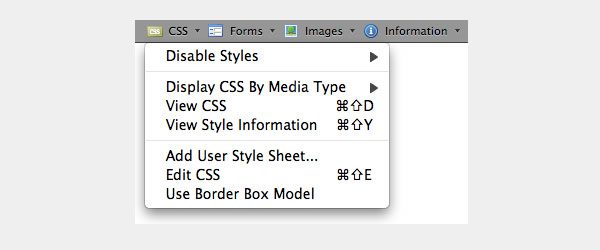 Firefox is a favorite browser for designers & web developers all the same. The biggest benefit of Firefox is the sheer number of addons made available by the community.
These Firefox Adddons enhance and extend the browser's performance and capabilities. For web developers and programmers, the amount of time saved and information made available by these addons makes Firefox their best friend. Below, we present some of our favorite Firefox Addons for making web developers life a easier and productive at the same time.
If you like this article, you might be interested in some of our older articles on Firefox Addons for Everyone, Chrome Addons For Power Blogging, Firefox Themes, and Firefox Wallpapers Collection.
Web Developer
The Web Developer extension adds various web developer tools to a browser.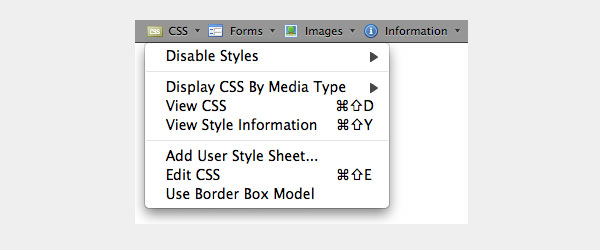 Firebug
Firebug integrates with Firefox to put a wealth of development tools at your fingertips while you browse. You can edit, debug, and monitor CSS, HTML, and JavaScript live in any web page.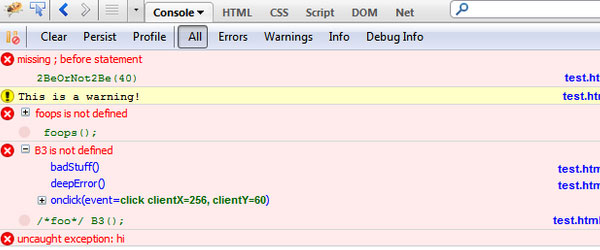 FirePHP
FirePHP enables you to log to your Firebug Console using a simple PHP method call. FirePHP is ideally suited for AJAX development where clean JSON or XML responses are required. All data is sent via response headers. This means that the debugging data will not interfere with the content on your page.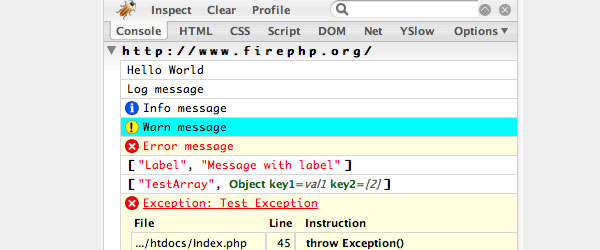 FireQuery
FireQuery is a collection of Firebug enhancements for jQuery.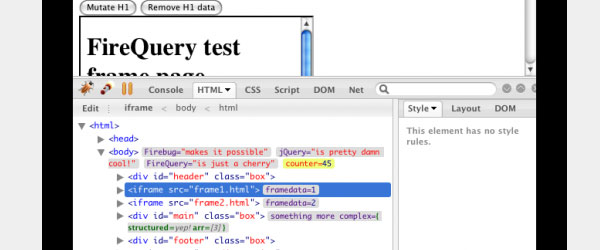 FlashFirebug
This extension supports Action Script 3 (AS3). Debug ANY AS3 SWF files on the web. Edit properties and inspect elements like you do to HTML. Redirect errors, warnings traces to the extension.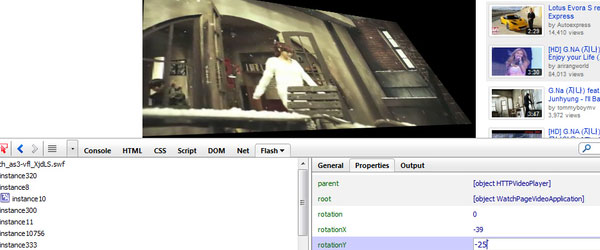 Firecookie
Firecookie is an extension for Firebug that makes possible to view and manage cookies in your browser.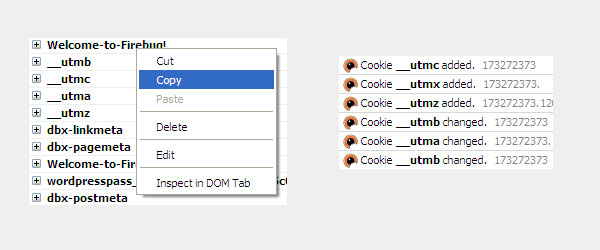 Inline Code Finder
Finds HTML elements with inline JavaScript events, inline styling and javascript: links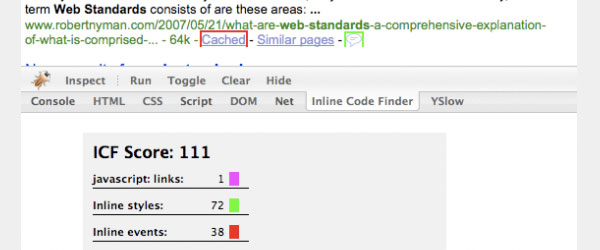 Pixel Perfect
Pixel Perfect is a Firefox/Firebug extension that allows web developers and designers to easily overlay a web composition over top of the developed HTML.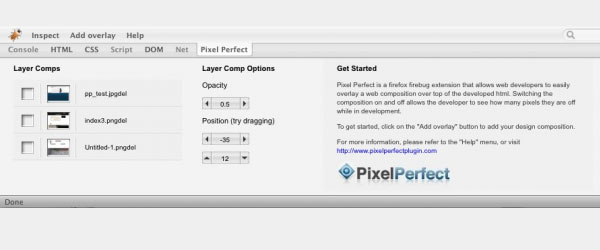 Page Speed
Page Speed is an open-source project started at Google to help developers optimize their web pages by applying web performance best practices.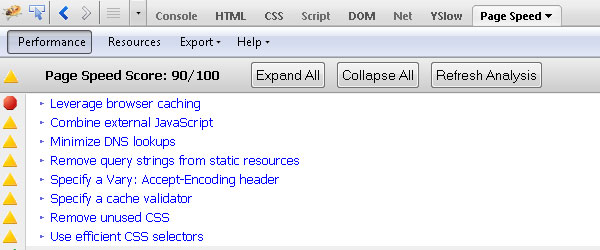 YSlow
YSlow analyzes web pages and suggests ways to improve their performance based on a set of rules for high performance web pages. YSlow is a Firefox add-on integrated with the Firebug web development tool. YSlow grades web page based on one of three predefined ruleset or a user-defined ruleset. It offers suggestions for improving the page's performance, summarizes the page's components, displays statistics about the page, and provides tools for performance analysis, including Smush.itâ"¢ and JSLint.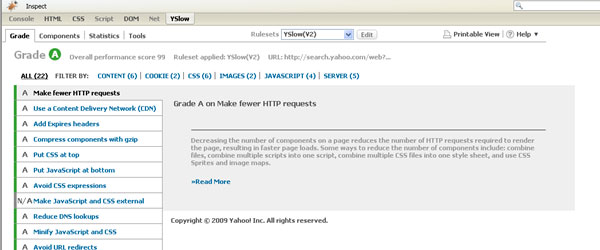 FireFTP
FireFTP is a free, secure, cross-platform FTP/SFTP client for Mozilla Firefox which provides easy and intuitive access to FTP/SFTP servers.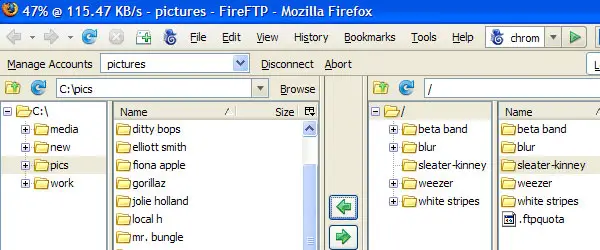 GridFox
Draws a grid on top of a website. This is useful for checking designs that are supposed to follow a grid-based layout.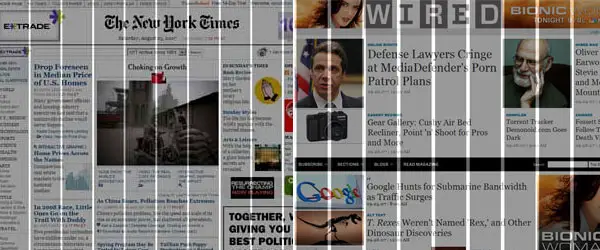 IE NetRenderer
Render the current page with IE NetRenderer.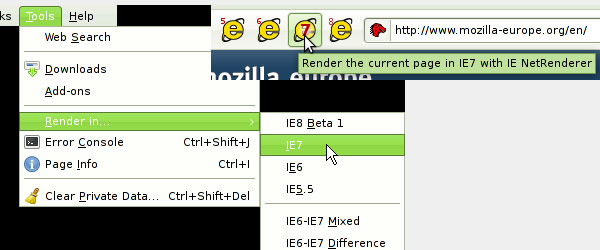 Total Validator
Perform multiple validations and take screen shots in one go. This 4-in-1 validator works with external, internal, or local web pages using a local copy of the desktop tool.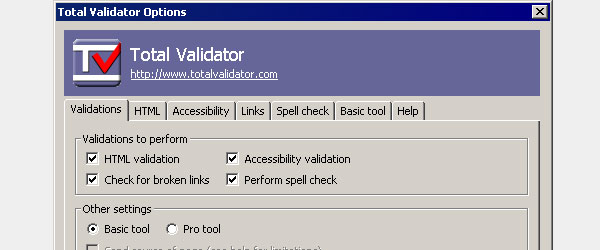 ColorZilla
Advanced Eyedropper, ColorPicker, Page Zoomer and other colorful goodies.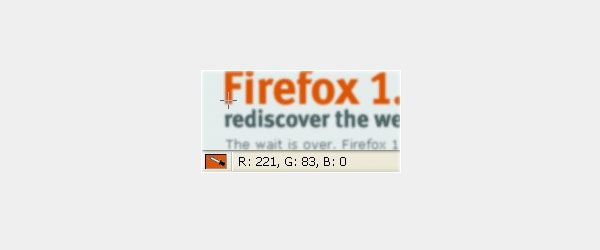 Screengrab
Screengrab! saves entire webpages as images. Just right-click on the page you want to grab and look in the "Screengrab" menu. It will capture what you can see in the window, the entire page, just a selection, a particular frame… basically it saves webpages as images – either to a file, or to the clipboard.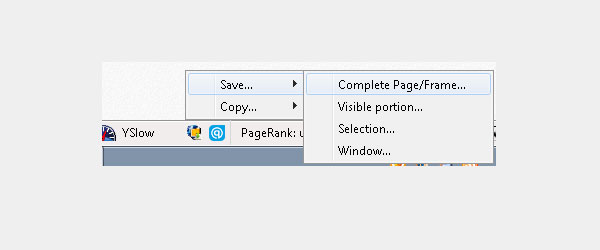 Greasemonkey
Allows you to customize the way a web page displays or behaves, by using small bits of JavaScript. Hundreds of scripts, for a wide variety of popular sites, are already available.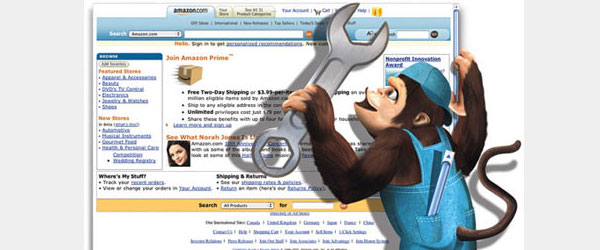 InspectorWidget
InspectorWidget (IW) adds a toolbar button and context menus for invoking the DOM Inspector (DOMi) for either chrome or content elements.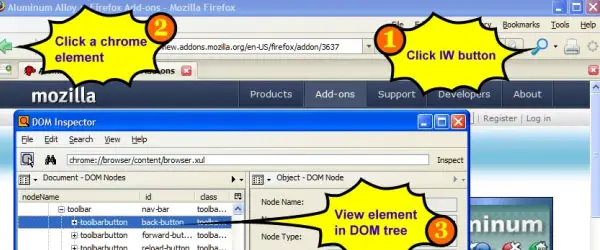 Font Finder
FontFinder is created for designers, developers and typographers. It allows a user to analyze the font information of any element on a page, copy any piece(s) of that information to the clipboard, and perform inline replacements to test new layouts.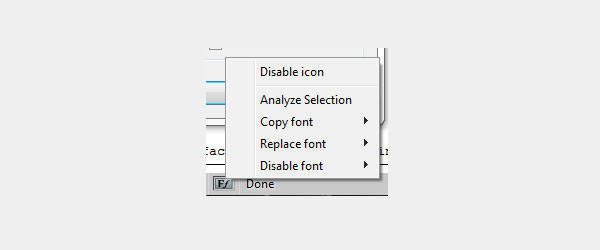 ImTranslator
ImTranslator includes Online Translator in 1640 language combinations. Virtual Keyboard for more than 40 languages; Russian Decoder; Interface localization in 11 languages; other multilingual tools.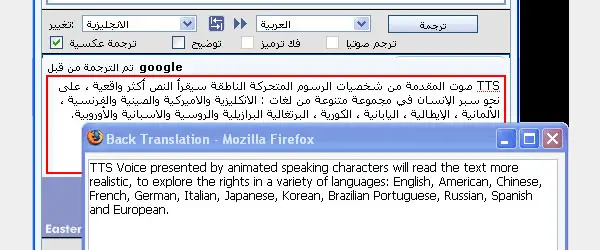 X-Ray
See the tags on a page without viewing the sourcecode.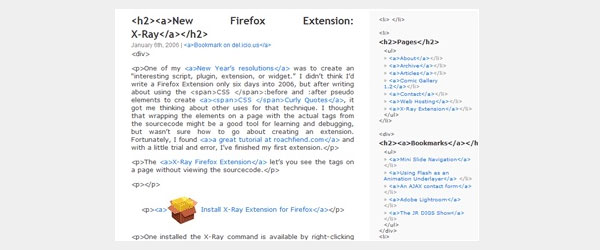 FoxyProxy Standard
FoxyProxy is an advanced proxy management tool that completely replaces Firefox's limited proxying capabilities. It offers more features than SwitchProxy, ProxyButton, QuickProxy, xyzproxy, ProxyTex, TorButton, etc.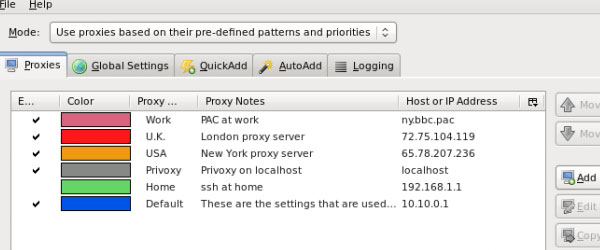 Professor X
The Professor X Extension let's you see inside a page's head without viewing the sourcecode.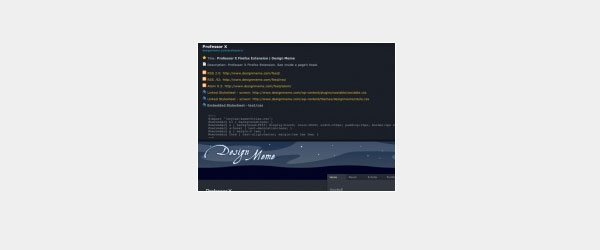 iMacros for Firefox
iMacros was designed to automate the most repetitious tasks on the web. If there's an activity you have to do repeatedly, just record it in iMacros. The next time you need to do it, the entire macro will run at the click of a button! With iMacros, you can quickly and easily fill out web forms, remember passwords, create a webmail notifier, download information from other sites, scrape the Web (get data from multiple sites), and more.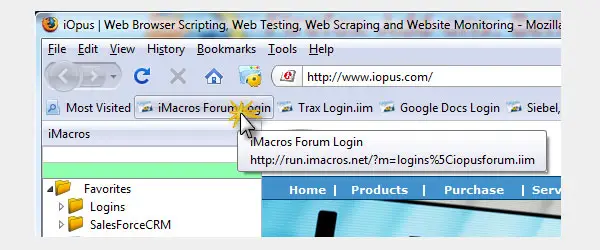 AutoCopy
Select text and it's automatically copied to the clipboard. Also pastes on middle click.