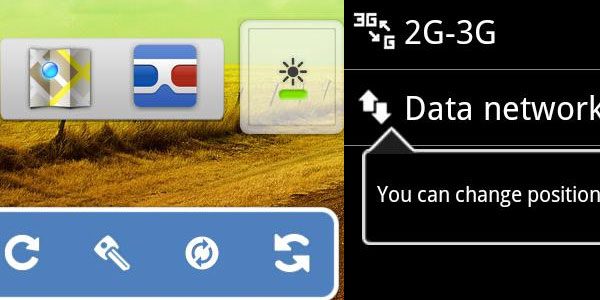 Android owners love to flaunt their precious treasure as it has some of the best widgets to use. A widget is a stand-alone appl that can be embedded into third party sites by any user on a page where they have authorization rights.
iPhone still has to come a long way to compete with Androids, when it comes to widgets.
We are risking our lives for our beloved readers as after reading this article, many iPhone owners will want to kill us for not publishing this post before they spent big bucks on buying iPhone 4. On a serious note, one should always check the features of two brands before finalizing any one of these. We just want you to spend sensibly.
If you like this article, you might be interested in some of our older articles on Android Media Players, Android Video Players, and Android MP3 Players.
Extended Controls
The best widget to easy extend and customize the "android" settings. Extended controls is THE MUST HAVE APP for every Android user. It provides a totally customizable widgets, many advanced settings for any widget (more than 30 toggles each).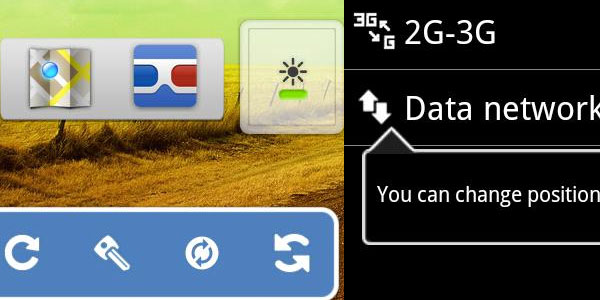 More Information On Extended Controls
More Icons Free Widget
More Icons Free Widget is a home screen widget that allows you to add more icons onto your home screen. The free version will allow you to place 3 icons in the place of 1. Never run out of home screen space again!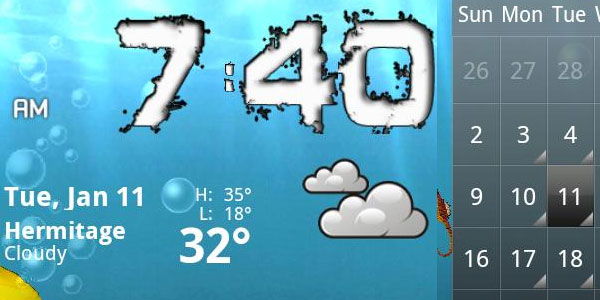 More Information On More Icons Free Widget
Analytics Widget
Keep an eye on your website's visitors and place your Google Analytics data right on your home screen. As a beta release it shows the visitors or page views of today for a profile of your choice.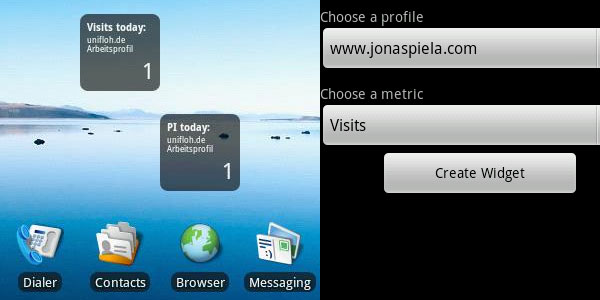 More Information On Analytics Widget
Battlefield BC2 Stats
Widget showing player stats for the game Battlefield Bad Company 2, including the Vietnam expansion statistics.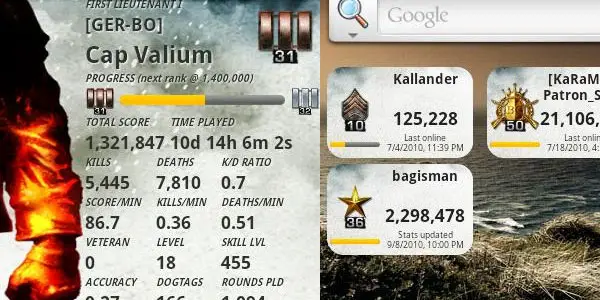 More Information On Battlefield BC2 Stats
Analytics 4 Android
txt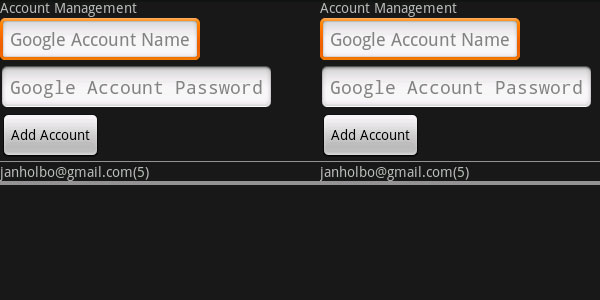 More Information On Analytics 4 Android
CineShowTime movie
Search simple way to get movie showtime near you. Application to search movie showings.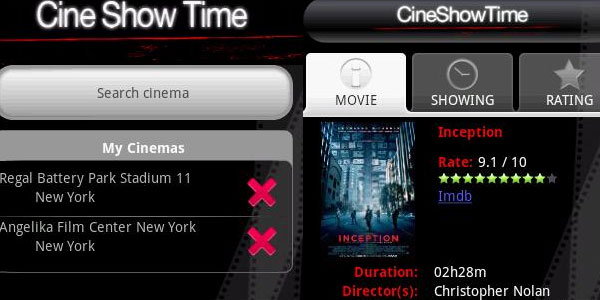 More Information On CineShowTime movie
Baby Countdown Widget
Basic widget in order to know when you're baby will take birth.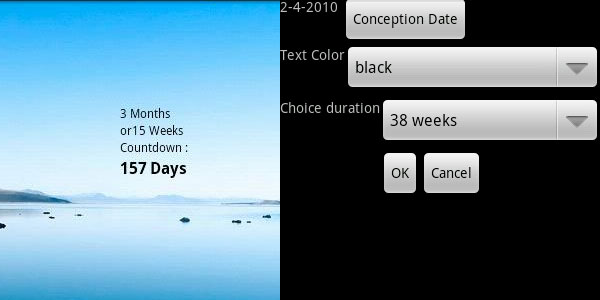 More Information On Baby Countdown Widget
Data counter widget
Simple and easy way to keep an eye with your network traffic. Keep track of how much network traffic your mobile uses.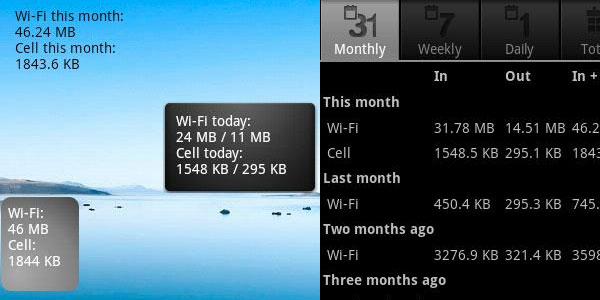 More Information On Data counter widget
Clarus Signal
Clarus Signal is a minimal, transparent widget that displays signal strength, data network connectivity. Line colors change based on signal strength & connection speed.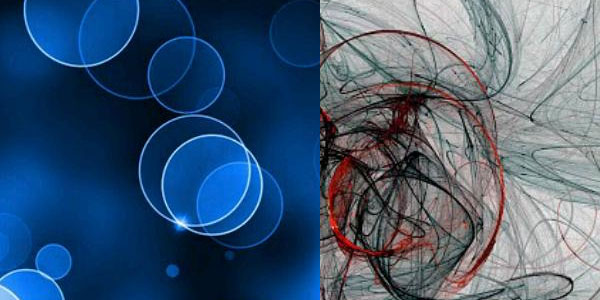 More Information On Clarus Signal
FitSync
Create your own or pick from 2100+ exercises, videos, 800 workouts, 80 plans. Free Workouts, Track Your Progress, Compare & Share with a Worldwide Community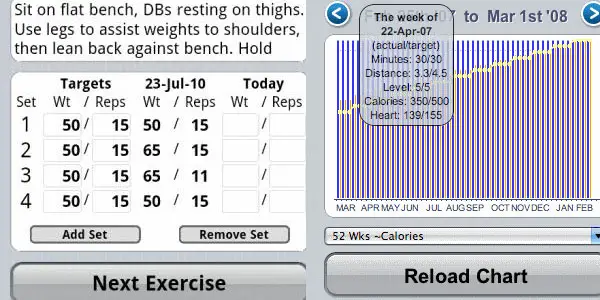 Google Merchant Widget
Widget to show your Google Merchant Information, Probably only works for android developers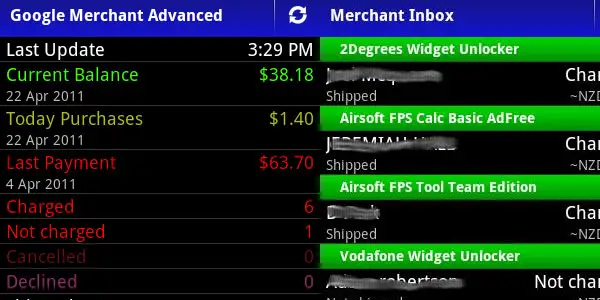 More Information On Google Merchant Widget
Friday
Friday, turn your phone into a friend who can answer questions about your life! Note: Friday is in Private alpha. You need to register first.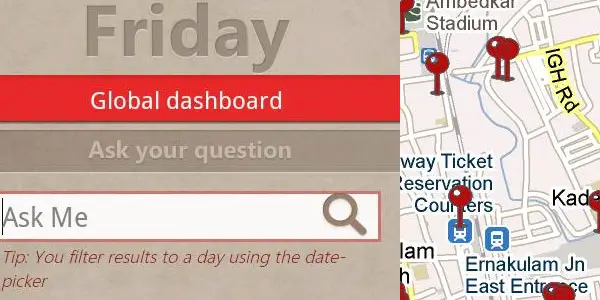 More Information On Friday
Vodafone NZ Balance Widget
This is a port of my 2degrees balance widget to Vodafone. It works with Vodafone NZ Prepay and On-Account.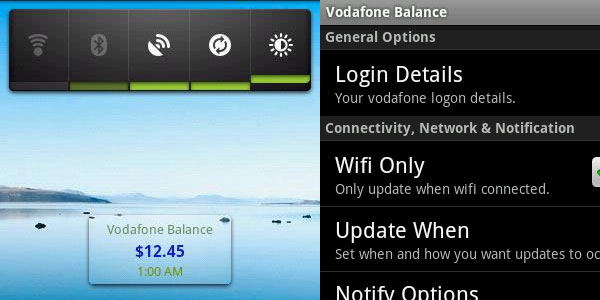 More Information On Vodafone NZ Balance Widget
System Monitor 4 Android
Monitor system info for your Android device. Unlike the free versions can monitor your device continuously for an unlimited period of time. This version is Ad free and does not use google analytics.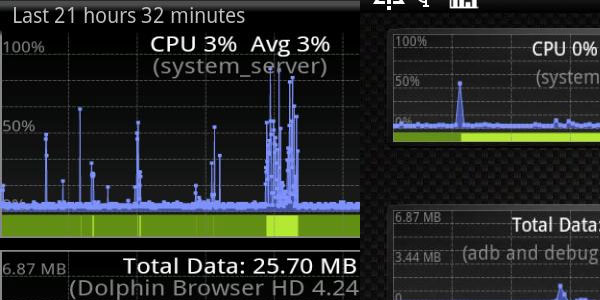 More Information On System Monitor 4 Android
App Stats Lite
App Stats is a application statistics tool which extends the Developer Console and monitors analytics on the Android Market. Its features include detailed application statistics, graphing comparisons between applications and the ability to view comments made in all languages on the android market with an automatic translate feature.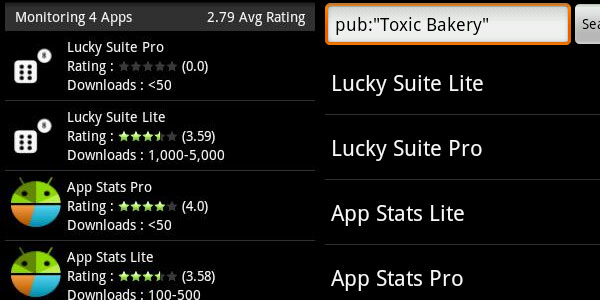 More Information On App Stats Lite