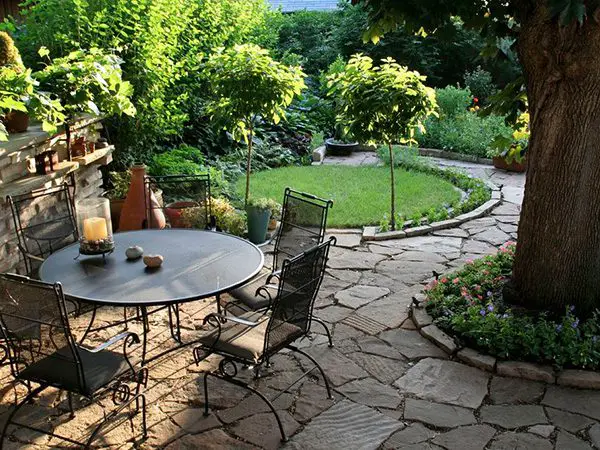 Landscaping can totally change the look of any area, and arranging trees and stones into patterns can look very cool. But it can often need much effort to maintain a landscaped area properly.
If you want to have a landscaped look for your garden without spending much time on maintenance there are many Low Maintenance Landscaping Ideas you can go for.
These ideas are not too expensive to create in your front lawn, and what's more they add a lot to the value of your property by giving it a beautiful and elegant look.
Before beginning any landscape project think of the look you want. If you want a lightweight design that feels free and smooth you can plant firs in your lawn. Firs have a light look and have a really graceful appearance as they stand tall. You can also go for a simple area of large green grass and keep it in good shape with basic mowing. You can use pebbles and stones with alternating areas of green to give a great look to the landscape project. If you want to walk about in the landscaped area have paved walkways that cut through the green. Try plenty of combinations of green plants and bright blooms to give a colorful look to the landscaped area. If you have a tiny area you plan to landscape you can lay out pebbles in a curvy arrangement and line up small plants alongside following the same curve. For a bright look to the porch of your house go for big pots with flowering plants. You can also have a garden in an oval shape and lay out an oval table to give a smart designer feel to the landscape project. If you have a stone boundary for the green lawn you can have a stone fountain at the center of the lawn. Choose trees and shrubs that are easy to maintain for your landscape project, and enjoy the green surroundings of your house.
If you like this article, you might be interested in some of our other articles on Sitting Room Ideas, Bathroom Wallpaper Ideas, Room Makeover Ideas and Modern Bathroom Ideas.
Oval Low Maintenance Landscaping
The oval table blends beautifully with the oval-shaped green garden in this pretty landscape picture.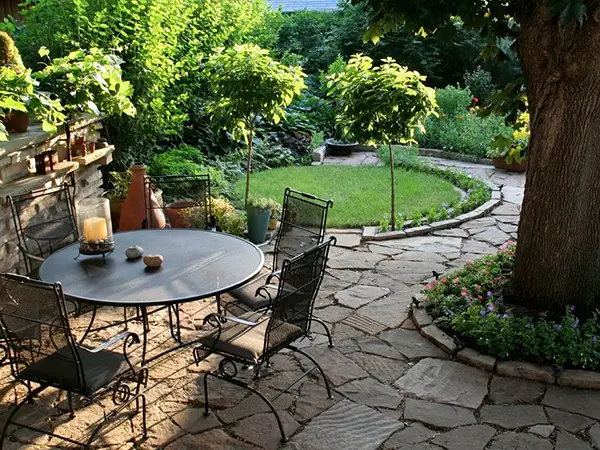 Oval Low Maintenance Landscaping
Great Combination Low Maintenance Greens
A giant shrub on one side and a tree on the other make a great combination in this low maintenance landscape idea.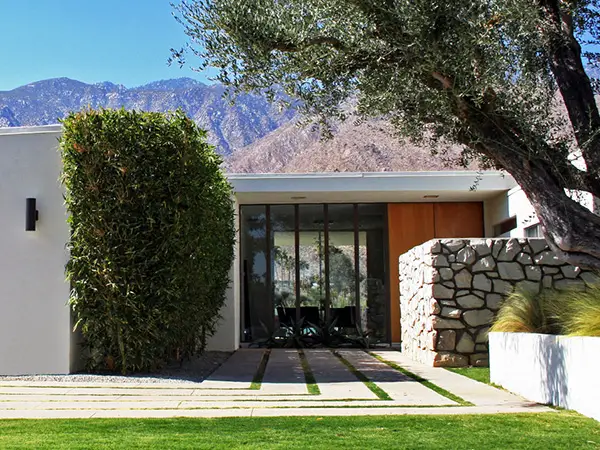 Great Combination Low Maintenance Greens
Poetic Landscaping
The curvy way in which the pebbles are laid out gives a soft and beautiful look in this simple and basic landscape idea picture.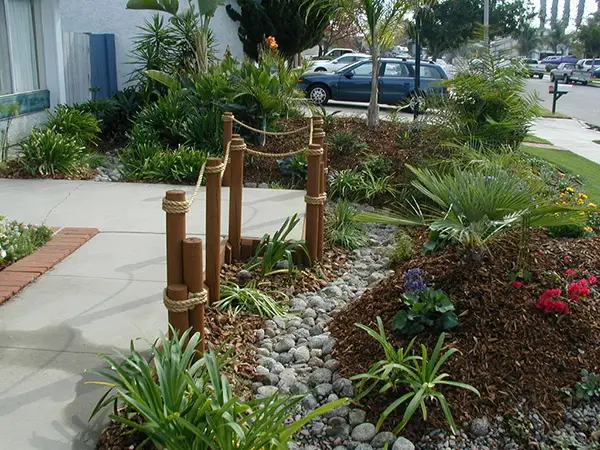 Alternate Style Landscaping Idea
This pretty landscaped area with flowers and alternating rows of pebbles takes very little effort to maintain.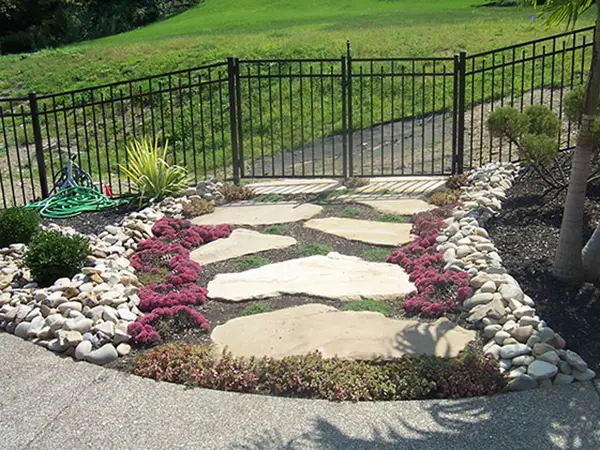 Alternate Style Landscaping Idea
Yard Landscape Idea
Here is a look at a pretty sunny yard with the plants arranged at two level along a stone sidewall.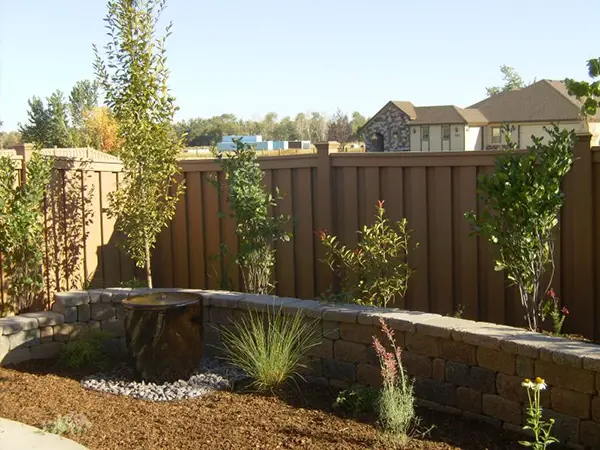 House Neat Landscaping Idea
The neat lawn on one side with a huge tree looks smart in this landscape picture. The two small trees in front of the driveway complete the look.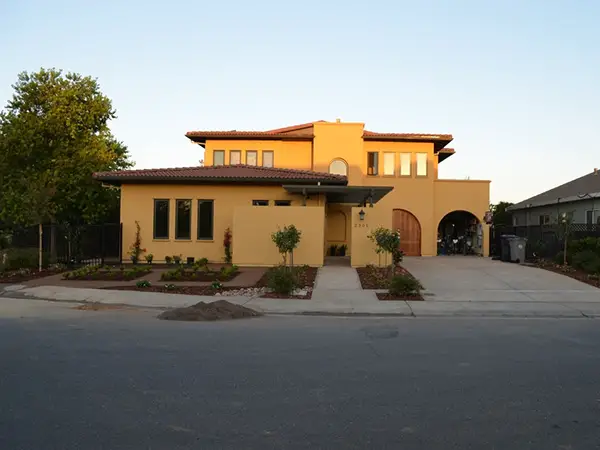 Pebbled Landscaping Idea
Pebbles of different sizes are strewn everywhere while a small green shrub completes the picture in this smart landscape idea.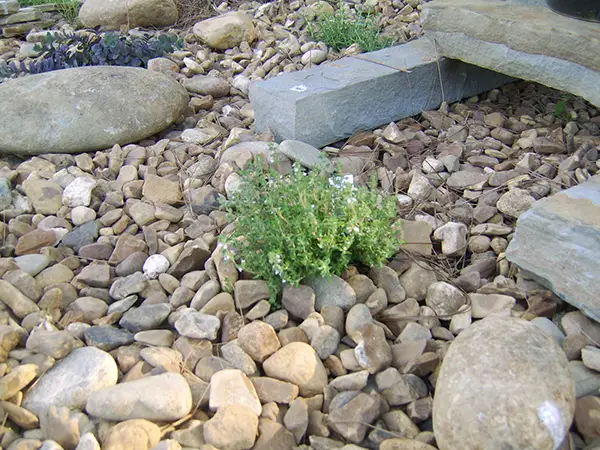 Backyard Magic
The slender branches and lightweight leaves give a magical effect to the landscape in this picture.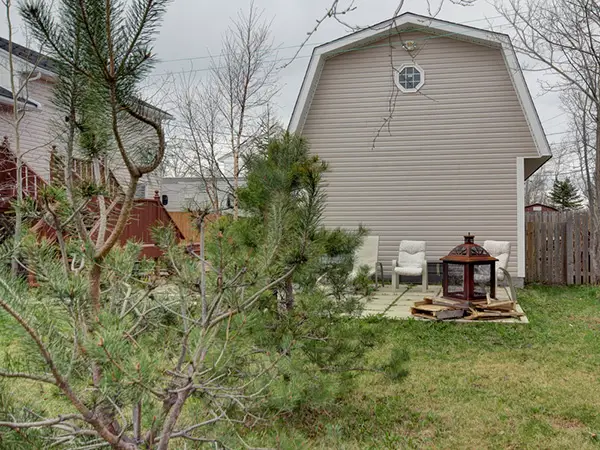 Backyard Magic
Boat Design Landscaping Idea
You can see a wide boat like area of earth with pretty flowering plants in this easy to maintain landscape idea picture.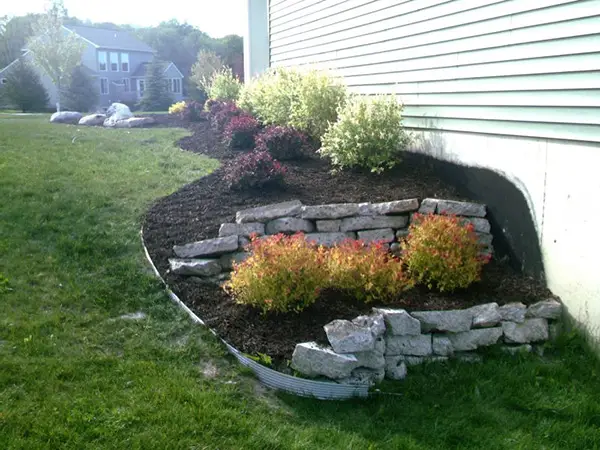 Large And Easy Landscaping
The sun touches one side of the tree and makes magic in this large-scale easy to maintain landscape picture.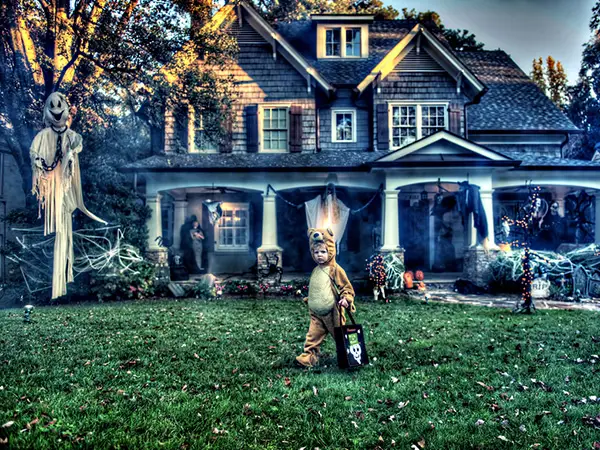 Landscaping Interior Idea
Bringing the greens inside is so simple when you put up pretty colorful flowering pots like this.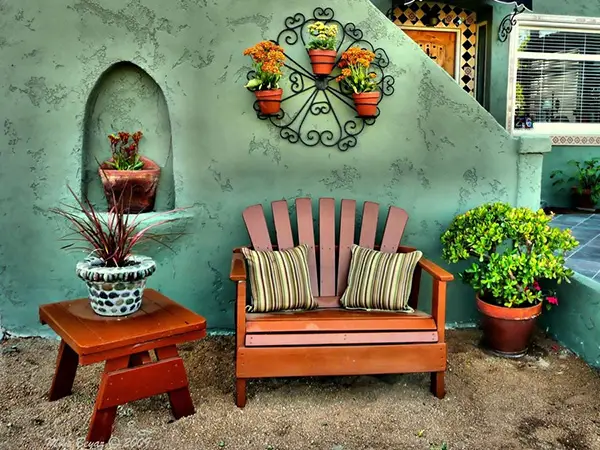 Wide Landscaping Idea
The wide area of this green lawn is lined with small rocks and pebbles with alternating areas of green. A smart and low maintenance landscape design.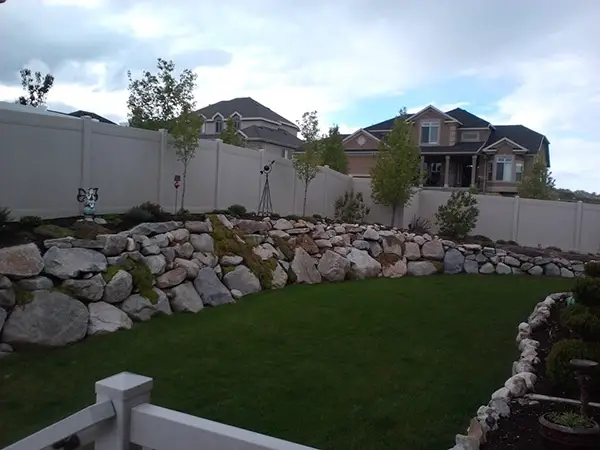 Cafe Landscape Idea
The pretty blue roofed cafe looks gorgeous with the large green plants set up in stone finish pots. A great landscape idea to draw the crowds to the cafe.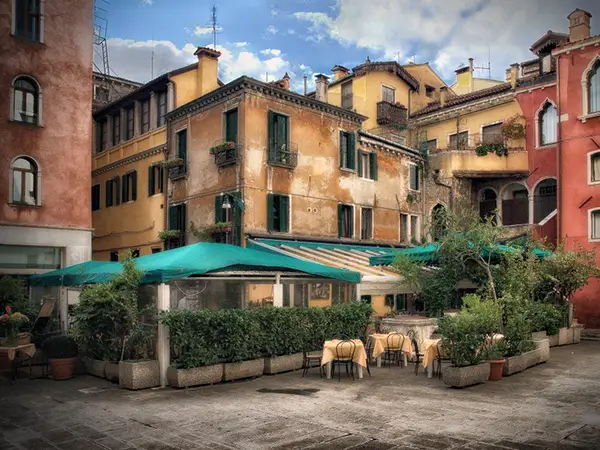 Elegant Low Maintenance Landscaping
The pebbles are arranged along with the rocks in stacks with huge green bushes on top in this elegant and low maintenance landscape picture.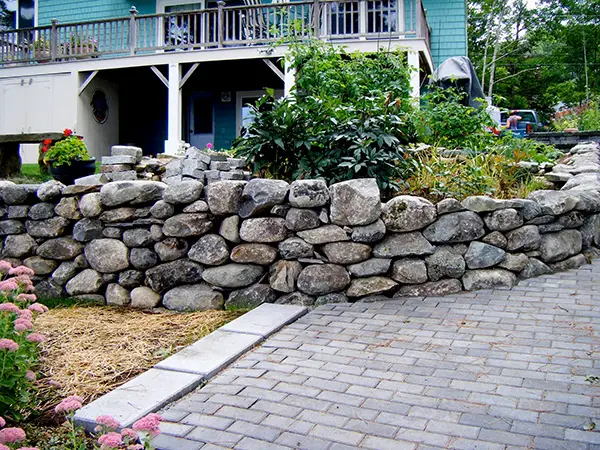 Elegant Low Maintenance Landscaping
Soft Contrasting Landscaping Idea
Long wooden planks stretch ahead with an area of soft green grass alongside in this simple landscape picture idea.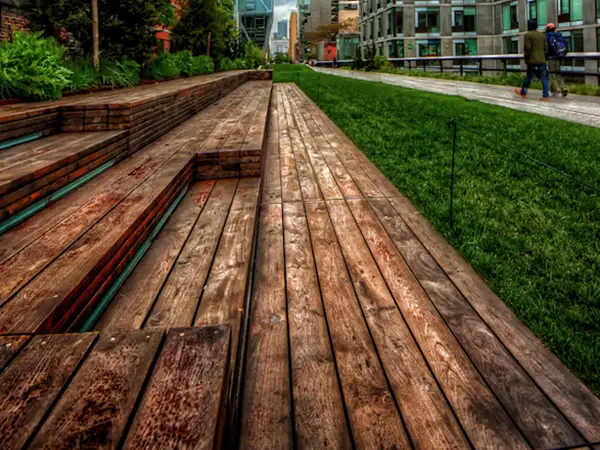 Soft Contrasting Landscaping Idea
Flat Stone Landscape Ideas
Check out the flat large stones that give a designer look to this small pebble and light conifer trees design landscape idea.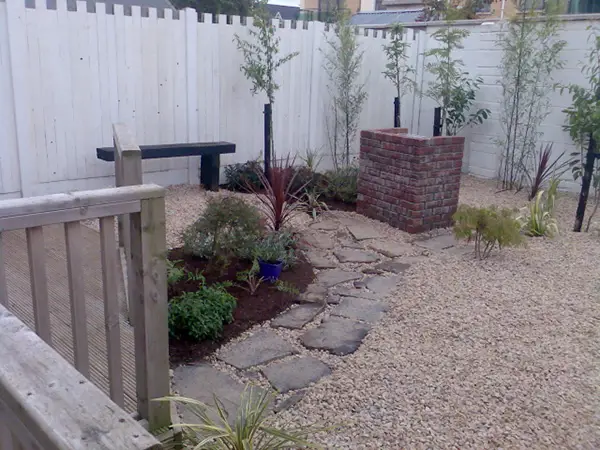 Curvy Landscaping
Take a look at the elegant curves of the stone setting in this fresh landscape picture. The stone fountain in the center completes the stylish design.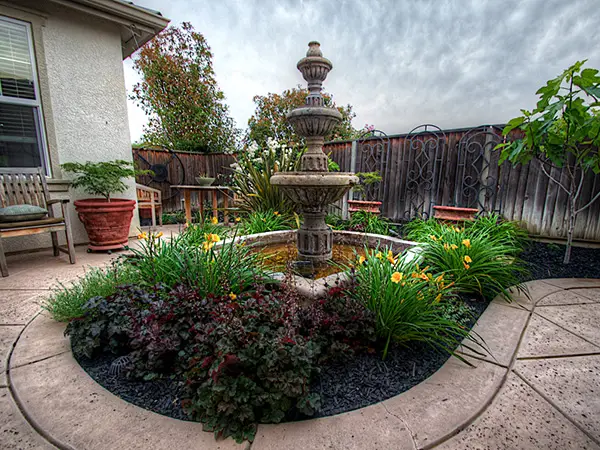 Woodsy Landscaping
The wooden plank area is great to walk while the trees on both sides look lovely and green in this summer landscape picture.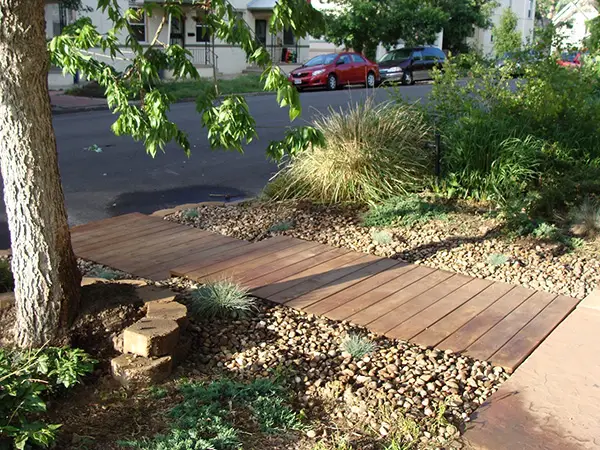 Smooth Light Landscape
All that is needed is to keep the green lawns neatly mown in this easy to maintain landscape idea for a cottage style house. The paved walkways cut across the green in elegant curves.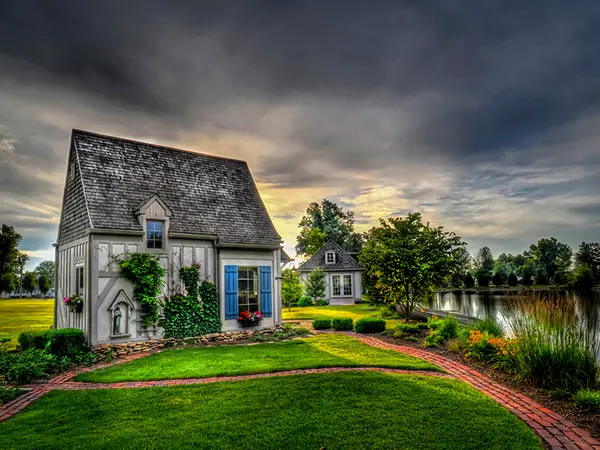 Easy Maintenance Landscaping
The large tree casts a shade over the landscape in this pebble and walkway style landscape picture.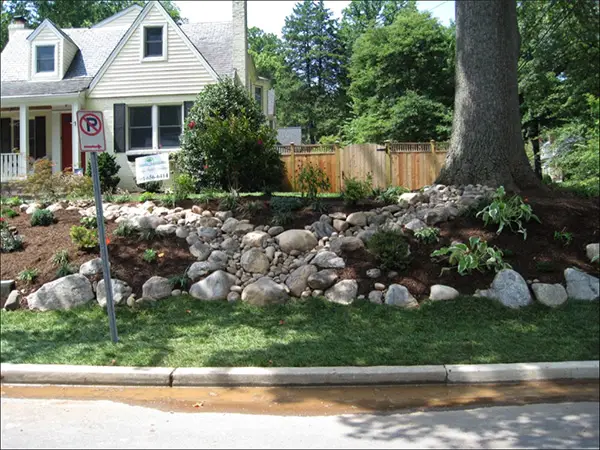 Imaginative Landscaping
This imaginative landscape idea goes for oval shapes with alternating areas of green. The look is geometrical and perfectly stylish.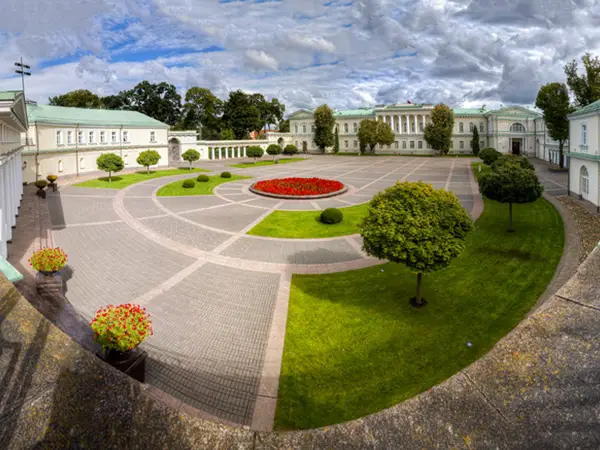 Shady Pebble Garden
The sun and shade make delightful patterns among the large boulders and tiny pebbles in this basic landscape picture.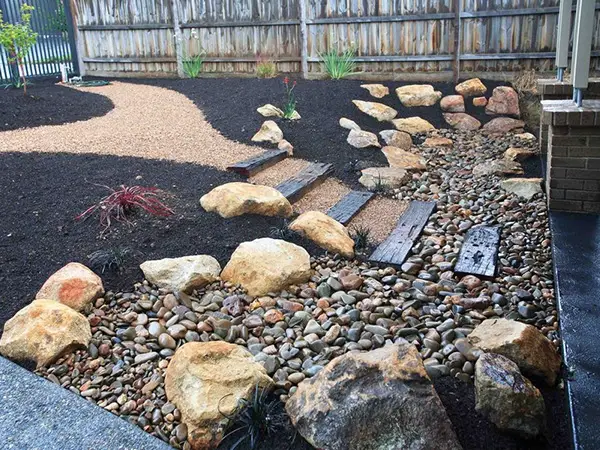 Fresh Landscaping
The large area of green grass in front of the house gives it a fresh and natural look. A walkway cuts through to reach the front door of the house.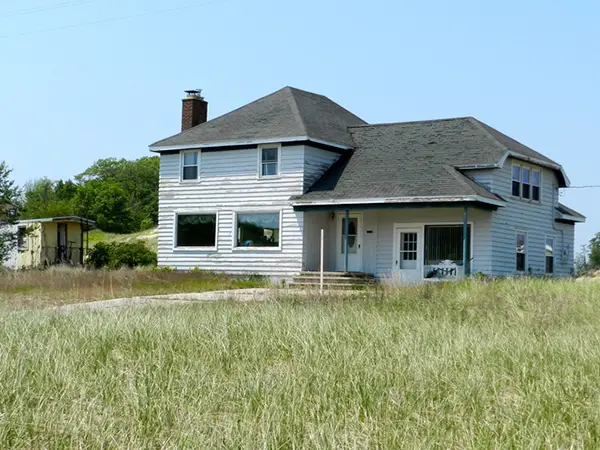 Dense Japan
The dense green shrubs chosen for this landscape project keeps the look green and rich, blending in with the pagoda style building in the picture.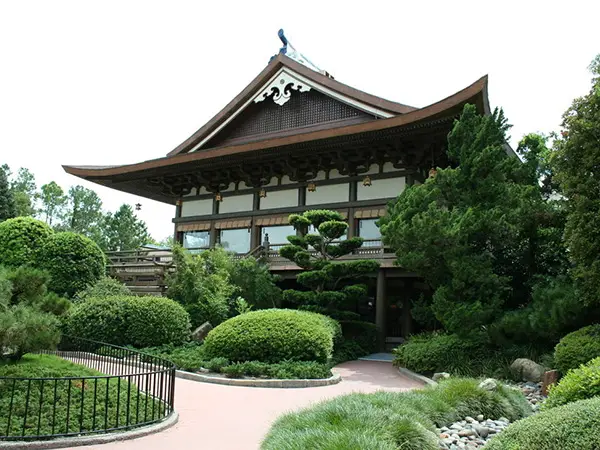 Yellow And Gray
The yellow look of the walls in this picture makes a stunning combination with the graceful gray tree.